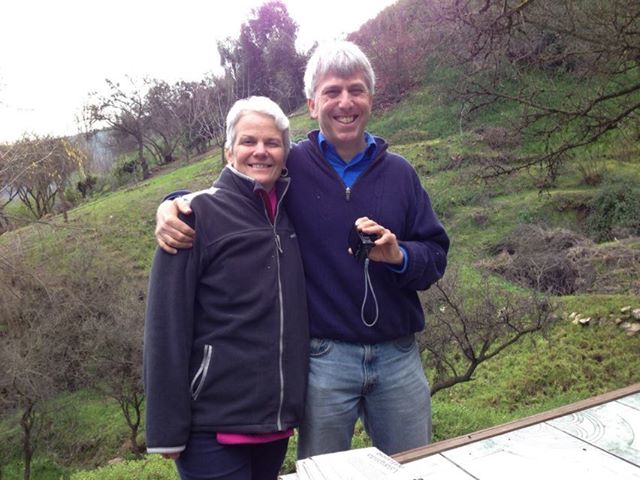 Thirteen years after I first applied to the Fulbright program, six months after we began the process of preparing to sell our house, and one day after countless trips in and out of the house, we are an hour or so from landing in Santiago, Chile.
My wife Dunreith, who is sitting next to me on an unusually cold plane ride, and I will be spending more than five months there.
I've been selected to be a Fulbright Scholar at the University of Diego Portales. While there, I'll teach a class on data journalism, offer a lecture series to other members of the department about the work we do with data, conduct research about the impact of a landmark 2009 freedom of information law, and work to serve as a bridge between my Chilean colleagues and people I know who do the same work in Spanish- and non-Spanish speaking countries.
I'll also be doing some freelance work for Hoy, the Chicago Tribune's Spanish-language newspaper where I've worked since March 2011. I'll chronicle where things stand in the country that is just a generation removed from a brutal dictatorship, learn how better to write computer code, and work on some personal projects.
And, when it's over, I get my job back at Hoy.
To be able to go to another land is an enormous gift; to be able to do so with job security is even greater.
Returning to Hoy and working at a place that supports this kind of striving and professional growth are just two of the many reasons I'm thrilled about the experience.
Dear friend, poet, human rights activist and generous soul Marjorie Agosin, a Chilean native who was a teenager in Athens, Georgia when the coup that toppled the democratically-elected Salvador Allende from power, has been our inspiration and our guide about her homeland.
Dunreith and I read Neruda's Sonnet XVII to each other during our elopement and our subsequent public marriage ceremony at Look Park:
I do not love you as if you were salt-rose, or topaz,
or the arrow of carnations the fire shoots off.
I love you as certain dark things are to be loved,
in secret, between the shadow and the soul.
I love you as the plant that never blooms
but carries in itself the light of hidden flowers;
thanks to your love a certain solid fragrance,
risen from the earth, lives darkly in my body.
I love you without knowing how, or when, or from where.
I love you straightforwardly, without complexities or pride;
so I love you because I know no other way
than this: where I does not exist, nor you,
so close that your hand on my chest is my hand,
so close that your eyes close as I fall asleep.
There is the chance for Dunreith and me to truly immerse ourselves in Spanish.
Dunreith and I are also thrilled to have this adventure as the first chapter in a new stage of our lives.
After months of decluttering and painting and fixing and staging and showing and inspecting and appraising, we sold our house yesterday.
This means that we've got no home address in the United States.
It also means that we're free in a way that we've not been for the past decade.
We've loved the house in many ways.
It's where we've spent the vast majority of our married life, the place where we raised Aidan from a boy to a man, where we both turned 45 and Dunreith turned 50.
We lived at 1509 South Boulevard while Dunreith's parents Marty and Helen and my stepmother Diane faltered before passing.
It's the location where Aidan has lived longer than anywhere else.
And yet, for years really, and especially after Aidan graduated from high school and attended Tulane, the house has felt larger and more expensive than what we needed.
As of Wednesday morning, it belongs to someone else.
Selling the house and setting off to Chile is not only the beginning of a new adventure for us.
It's more confirmation that we can indeed live a life of choosing each day what we want to do and how we want to do it, that we can align our deepest dreams and most basic values with our daily actions, and that, while the end will inevitably come, it is possible to savor richly layered moments of joy in which we appreciate the past, work to the future and always, always live in the present.
I can look across Dunreith and out the window and see the snow-capped Andes in the distance.
Our adventure has already begun.
This article first appeared on http:www.kellylowenstein.wordpress.com.