U.S. Army veteran Ernest Walker started recording video when a manager at a Chili's restaurant in Cedar Hill, Texas, questioned his military service and took away his food.
Soon after, Walker said the restaurant's manager approached him and said that a fellow customer said Walker was "not a real soldier because [he] had [his] hat on indoors." He asked to see identification, and continued to question Walker. Eventually, he took his food away, even though Walker showed him his military ID and discharge paperwork.
Walker posted the video, which has been viewed more than 350,000 times, to Facebook. He wrote that the incident made him feel "grossly offended, embarrassed, dehumanized." On Friday, protesters organized outside the Chili's restaurant to support Walker.
Chili's responded to critics calling for the manager to be fired on Facebook. The restaurant chain said it elevated the situation to the highest levels of the company, and "fell short" on its "goal to make every guest feel special." The company also apologized in a prepared statement and said it was reaching out to Walker.
Walker told the Dallas Morning News that he felt the election had "changed the hearts" of people.
"I do believe that the election has changed the hearts and changed the motives of people so much so that he believed in his heart and mind after talking to the Trump supporter that I was stealing food," Walker said.
Late Monday, Chili's president Kelli Valade released a statement saying that the company had removed, though not fired, the manager who took away Walker's food. The statement also said the restaurant chain had personally apologized to Walker.
Since Walker's story made headlines, supporters created a GoFundMe page to buy dinner for the veteran. Over $5,000 has now been raised.
GoFundMe told The Huffington Post that once the campaign closes, the company would work with all parties involved to ensure the money reaches Walker. "We ensure [the funds] get to the right place," a GoFundMe spokesperson said.
Walker wrote on Facebook that he was honored someone would create a page for him, but he wanted to raise money on behalf of his fellow service members.
"There are thousands of hungry Veterans that are Forgotten and Homeless," he wrote on Monday. "So I challenge America to raise enough money to Feed A Million Soldiers."
This story has been updated with comment from GoFundMe, new details about Chili's apology and the removal of the manager who took away Walker's meal. HuffPost has reached out to Walker for additional comment.
Before You Go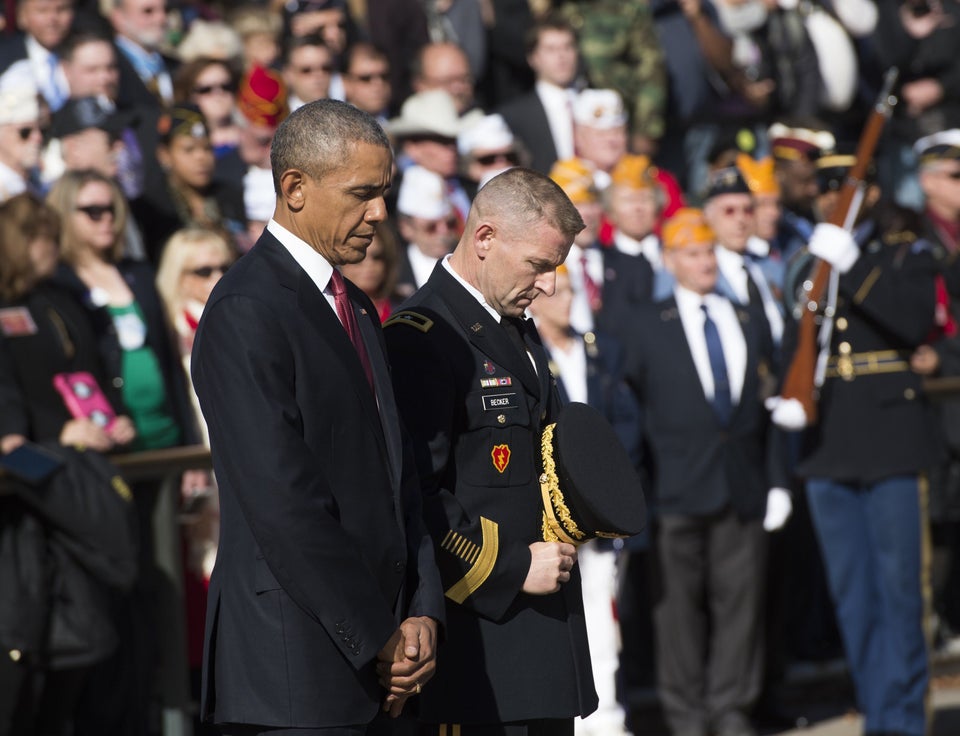 Here's How Americans Are Commemorating Veteran's Day Across The Country
Popular in the Community