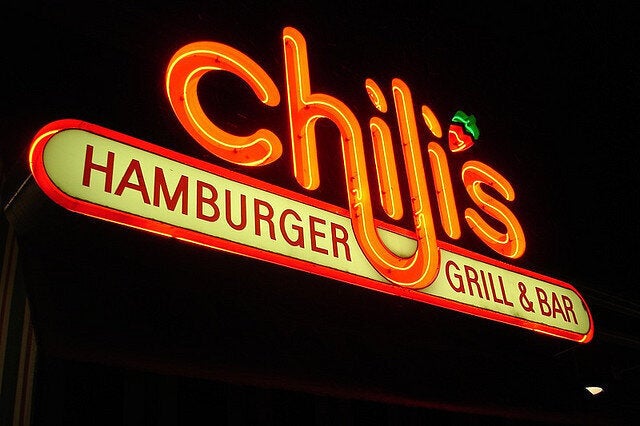 * Chili's expand in BRIC as middle class is growing
* Plans to open 25 restaurants by 2017
* Moscow Chili's priced highest of all markets
By Nastassia Astrasheuskaya and John Bowker
MOSCOW, Feb 2 (Reuters) - U.S. ribs-and-cocktails restaurant chain Chili's opened its first restaurant in Moscow on Wednesday, joining a throng of companies keen to cash in on Russia's consumer spending boom and growing middle class.
The company, owned by Brinker International Inc (EAT.N), has seen sales of its Mexican-style ribs, chicken wings and margaritas slow on its home front, and thinks Russian diners will help reverse the trend.
"The dynamics of the marketplace are changing, the middle class is growing, and we've found that especially the BRIC countries (Brazil, Russia, India and China) are very attractive to us right now," Karen Stutz, regional operations vice-president of Brinker International, told Reuters.
Chili's chain, which has recently entered India and expects a joint venture partnership with Brazil to be signed in summer, has more than 14 percent of its 1,520 restaurant business outside of the United States.
Chili's follows a path already trodden by U.S. brands such as Starbucks (SBUX.O), Burger King, Cinnabon and mostly recent PepsiCo Inc (PEP.N), as it seeks to cash in on revived consumer appetite in post-recession Russia, where the middle class is booming and real estate prices remain low.
"As you come out of the economic slump, there are great deals to be had in real estate ... A deal may last five to six years just because of the timing," said Don Reagan, head of international business development at Brinker International.
The restaurant is located on Novy Arbat in central Moscow, a former casino hub, where many shops have stood empty since the Russian gambling ban of 2009.
The notoriously pricey restaurant scene in Moscow -- ranked the world's fourth most expensive city by Mercer consultancy -- has allowed Chili's to make the menu more expensive than in its branches in any other country, Stutz said.
Chili's, the main rival to American T.G.I. Friday's, which came to Russia 14 years ago, plans to open 25 restaurants there by 2017, most of them in Moscow and St. Petersburg.
The chain supplies 87 percent of Brinker International revenue, which amounted to $2.8 billion in 2010.
(Writing by Nastassia Astrasheuskaya; editing by Toni Vorobyova; Editing by Will Waterman)
Related