Chagall: Fantasies for the Stage. Los Angeles County Museum of Art. July 31, 2017 - January 7, 2018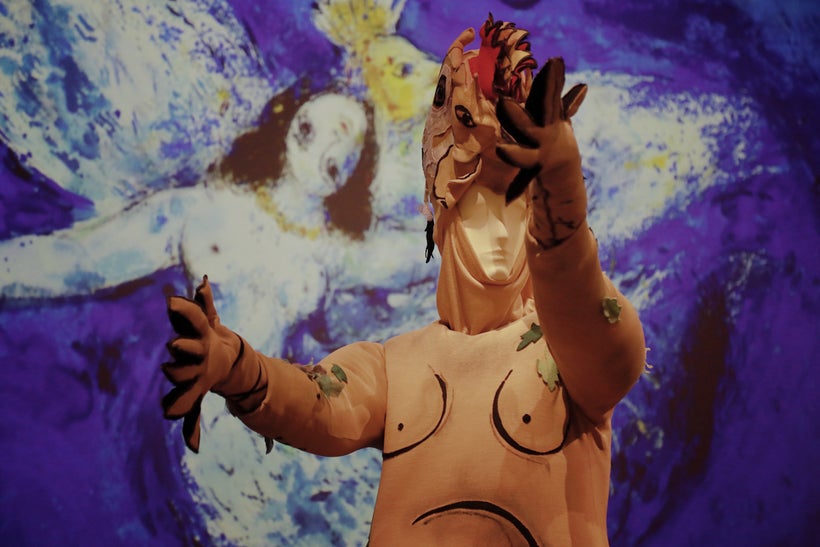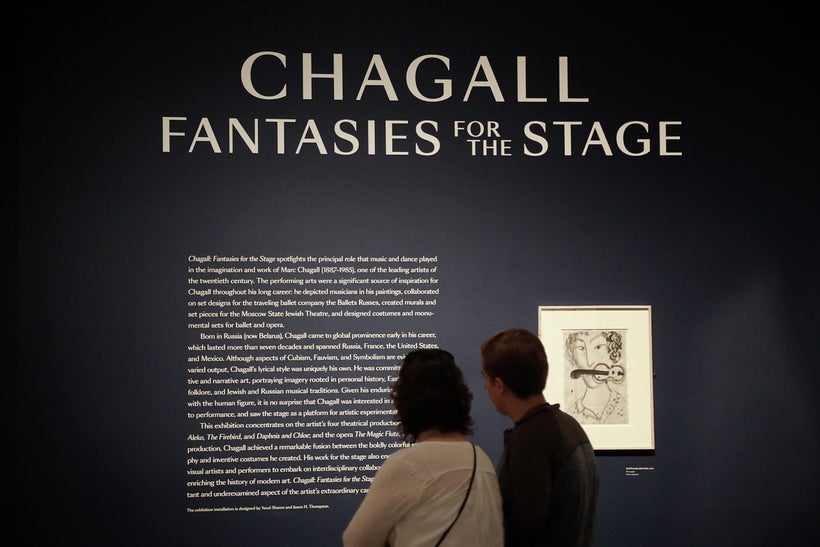 Feeling the blues this winter? Feeling some angst during the holidays?
It was record-breaking heat this Fall when I sat poolside during game-time on Thanksgiving in Van Nuys. It's been a full year since the art scene has fully accepted their fate in last years election. What more could go wrong? Nuclear warfare? Earthquake apocalypse? Global warming annihilation? On top of the daily Twitter storm constantly reminding who is in charge, there is one exhibition that is sure to cheer you up: the Chagall exhibition at LACMA.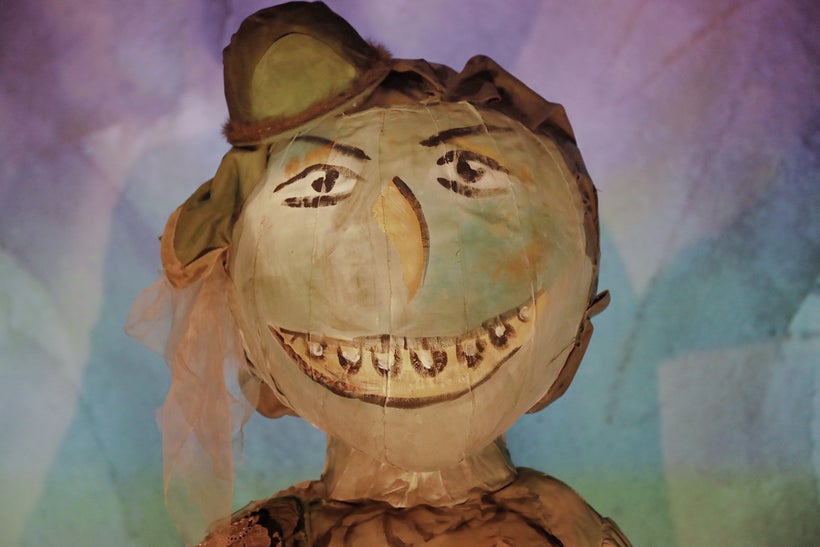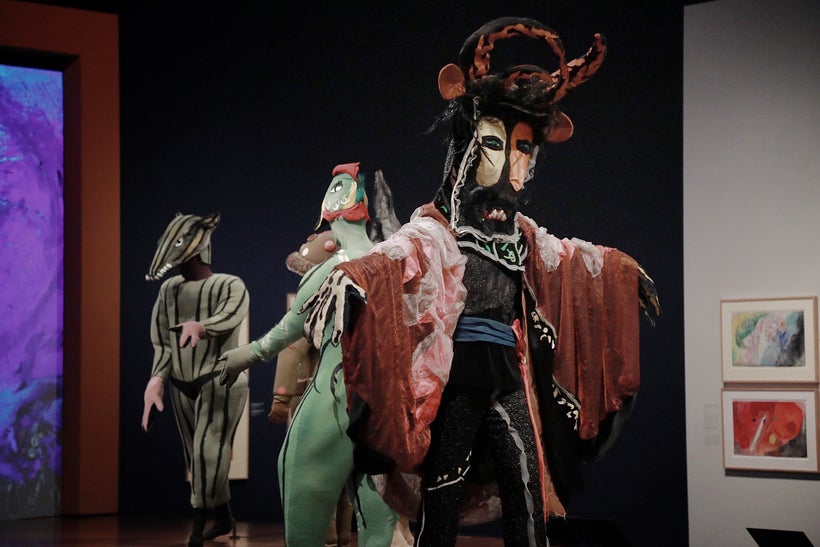 LACMA's current fantasia mind-trip not only illuminates Chagall's fantastic paintings and various sketches but we are also awarded the thrill of amazing costumes inspired by his paintings and used on stage for a number of stage performances. Not only does the multi-faceted show inspire art lovers but it is also inclusive to fashion, theater and design lovers alike.  Don't think this exhibit is ageist however, this family friendly show offers children the fantastic daydream reverie of characters and fauvist colors that fill the exhibit. Despite whatever doom and gloom you're suffering through, LACMA's current Chagall show will uplift you on some holiday cheer.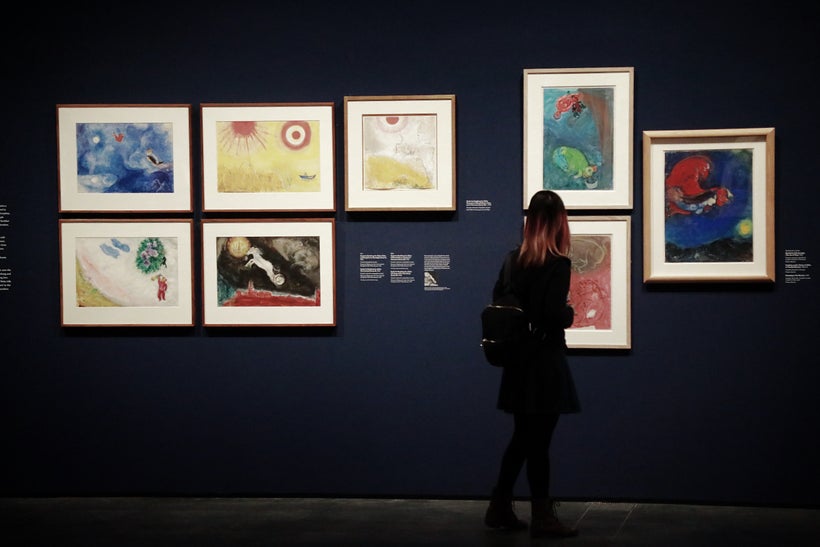 My art friend, writer and colleague Brenna Nicolas attended the exhibit with me and found the show to be one of her recent favorites. Nicolas says, "Chagall: Fantasies for the Stage at LACMA is a wonderfully curated interactive exhibit that displays the unfailing love affair between Chagall and his art with musical composition and theatrical performance. Unlike most early modern art exhibitions, the museum-goer is actually an essential part of this show. The viewer is clearly included in the performance as a member of the audience while also taking on the added role of composer, composing for themselves how to interpret each individual show included within the larger.  The experience walking through Chagall's theater was absolutely refreshing and enjoyable."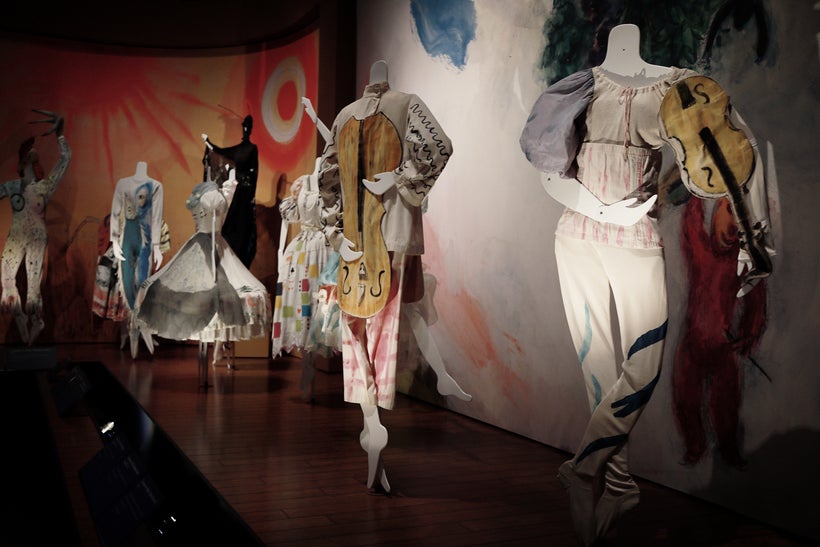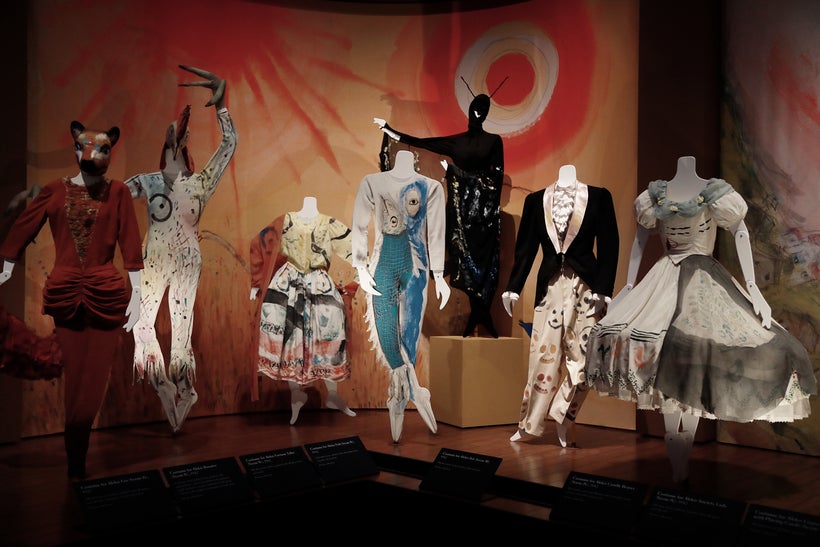 LACMA : Chagall: Fantasies for the Stage highlights the principal role that music and dance played in Chagall's artistic practice. The performing arts were a significant source of inspiration for Chagall throughout his long career: he depicted musicians in many of his paintings, collaborated on set designs for the Ballet Russes in 1911, created murals and theatrical productions for the Moscow State Jewish Theater in the 1920s, and designed costumes and monumental sets for ballet and opera in the 1940s, 1950s, and 1960s.
The exhibition concentrates on Chagall's four productions for the stage—the ballets Aleko, set to music by Pyotr Tchaikovsky (1942), The Firebird by Igor Stravinsky (1945), Daphnis and Chloé by Maurice Ravel (1958), and Wolfgang Amadeus Mozart's opera The Magic Flute (1967). The exhibition features the artist's vibrant costumes and set designs—some of which have never been exhibited since they appeared on stage—and also presents a selection of iconic paintings depicting musicians and lyrical scenes, numerous works on paper, and documentary footage of original performances. In bringing these pieces together, Chagall: Fantasies for the Stage communicates the moving and celebratory power of music and art, and spotlights this important aspect of the artist's career.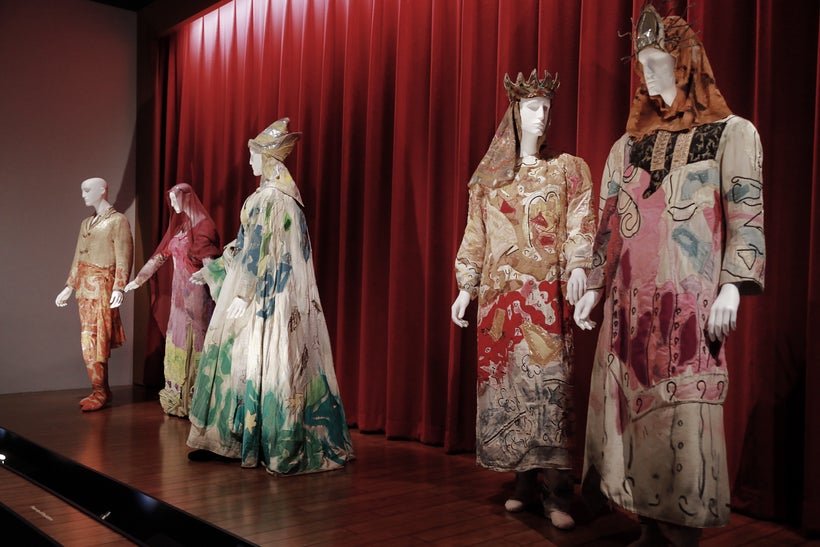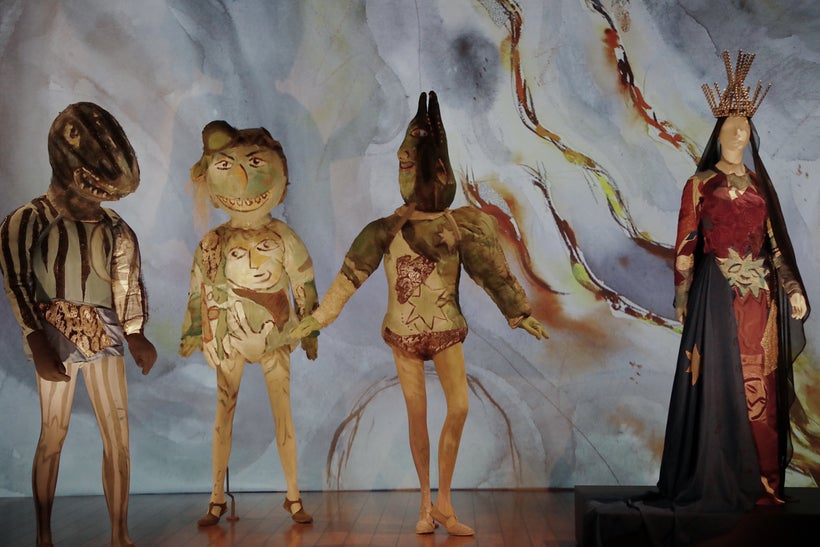 Organized by the Montreal Museum of Fine Arts in collaboration with the Los Angeles County Museum of Art.
Initiated by the Cité de la musique - Philharmonie de Paris, and La Piscine - Musée d'art et d'industrie André Diligent, Roubaix, with the support of the Chagall estate.
This exhibition is supported by The Kenneth T. and Eileen L. Norris Foundation, Terry and Lionel Bell, The Jacqueline and Hoyt B. Leisure Costume and Textiles Fund, and the Jewish Community Foundation of Los Angeles.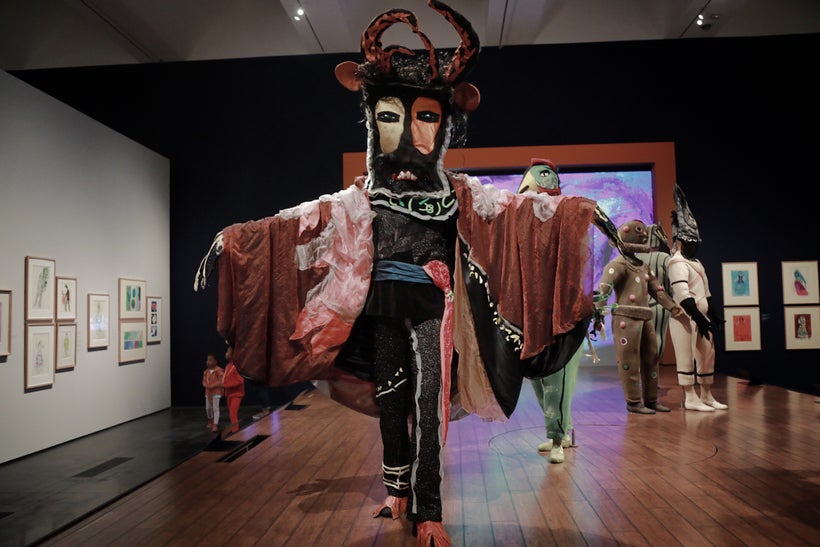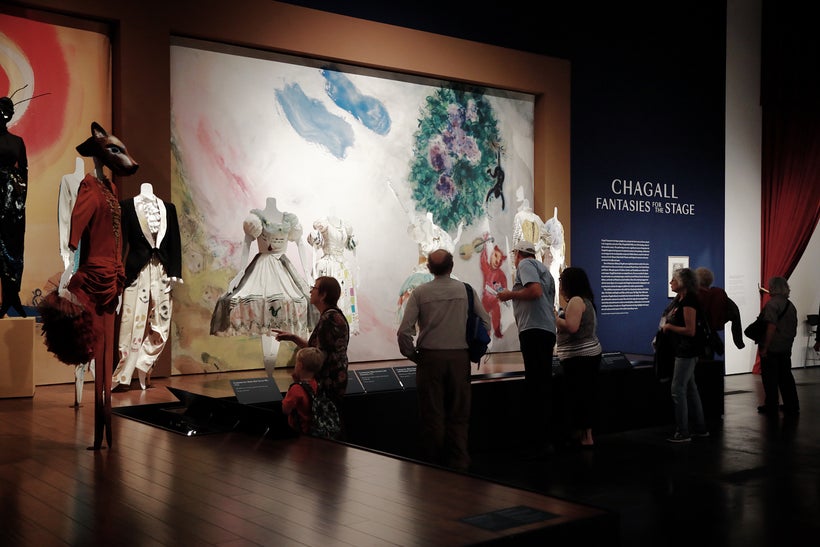 All exhibitions at LACMA are underwritten by the LACMA Exhibition Fund. Major annual support is provided by Kitzia and Richard Goodman, with generous annual funding from Lauren Beck and Kimberly Steward, the Judy and Bernard Briskin Family Foundation, Louise and Brad Edgerton, Edgerton Foundation, Emily and Teddy Greenspan, Jenna and Jason Grosfeld, The Jerry and Kathleen Grundhofer Foundation, David Schwartz Foundation, Inc., Taslimi Foundation, and Lenore and Richard Wayne.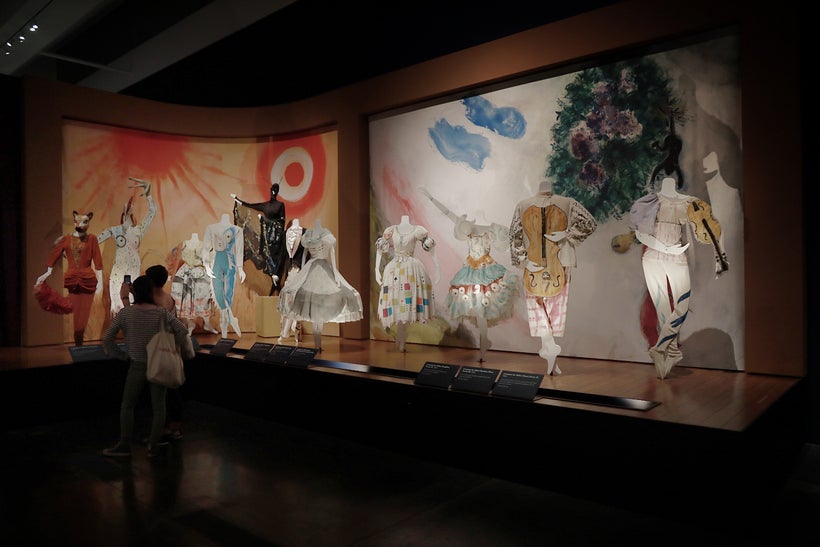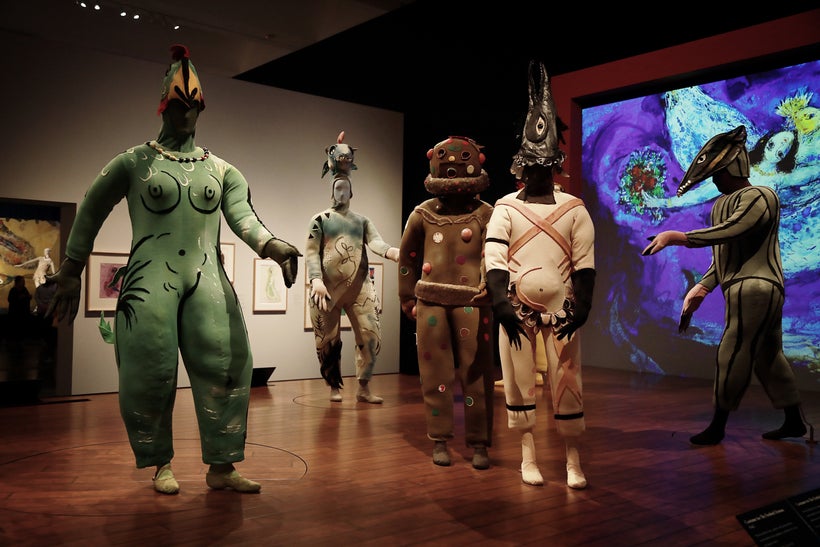 This article is part of an ongoing photojournalism survey of art exhibition openings titled EMS N(art)rative. Through my lens I document a photographic essay or visual "N(art)rative" that captures the happenings, personalities, collectors, gallerists, artists and the art itself; all elements that form the richly varied and textured fabric of the SoCal art world. This reconnaissance offers a unique view for serious art world players to obtain news and information on the current pulse of what's in the now, yet capturing timeless indelible images for posterity and legacy. Here is EMS N(art)rative Sixty-Two.
EMS can be reached at victorpond@msn.com and Instagram @ericminhswenson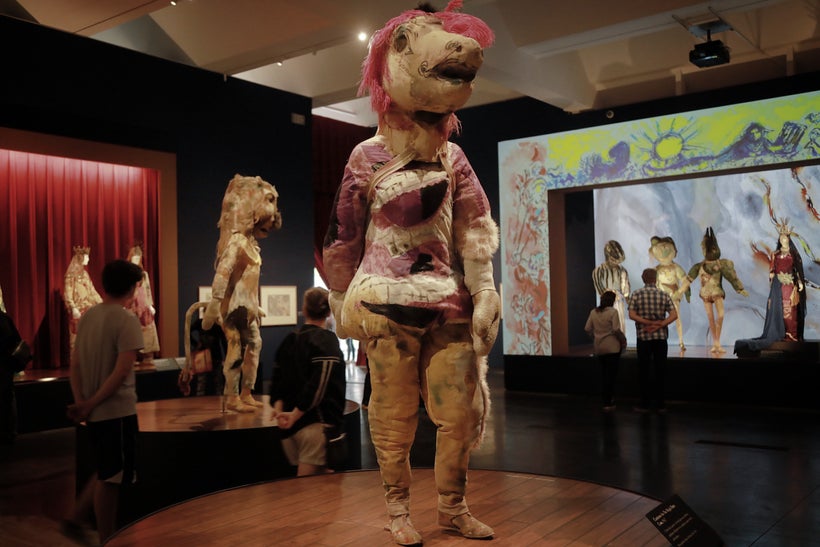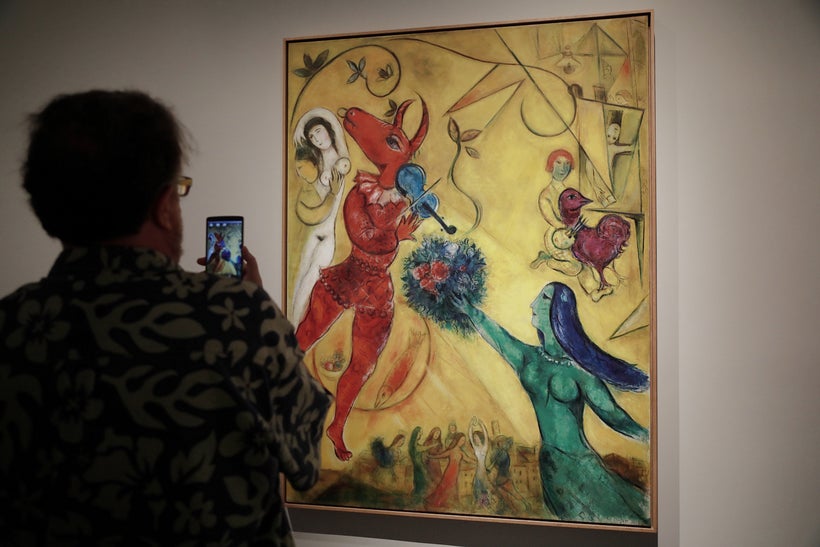 REAL LIFE. REAL NEWS. REAL VOICES.
Help us tell more of the stories that matter from voices that too often remain unheard.
This post was published on the now-closed HuffPost Contributor platform. Contributors control their own work and posted freely to our site. If you need to flag this entry as abusive,
send us an email
.