Authorities in southern Ohio are trying to identify a body found not far from where several local women disappeared over the past year.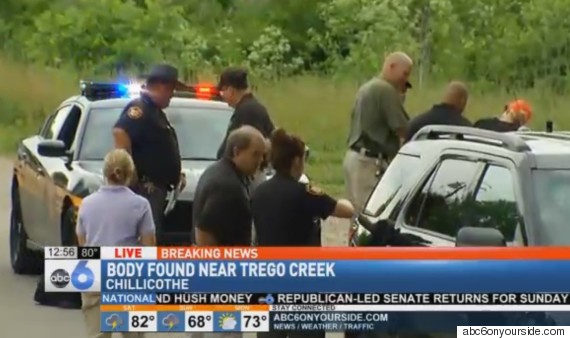 Massieville is a small town located about five miles south of Chillicothe, where several women have disappeared or turned up dead, sparking fears among family and friends that a serial killer or sex traffickers are on the loose.
A driver found the woman's body after spotting a pair of sandals on the side of the road, according to WBNS-TV. The dead woman lay in a pool of blood nearby, the witness told the TV station.
Her body was there for a few hours, according to a coroner's estimate reported by WSYX-TV.
MISSING WOMEN: (Story Continues Below)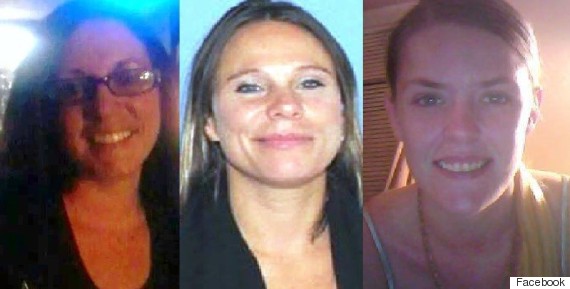 The missing women have been identified as:
Charlotte Trego, 27, missing since May 3, 2014.
Wanda Lemons, 37, missing since Nov. 3, 2014
Tiffany Sayre, 26, missing since May 11, 2015
Each of the women, according to police, were involved in the same social circles.
Family members recently interviewed by The Huffington Post said they suspect each of the cases in Chillicothe are linked. Some even believe other cases, including the May 2014 death of 30-year-old Tameka Lynch and the December 2014 death of 20-year-old Shasta Himelrick, could be connected.
This story has been updated to include information from the coroner and the witness who discovered the woman's remains.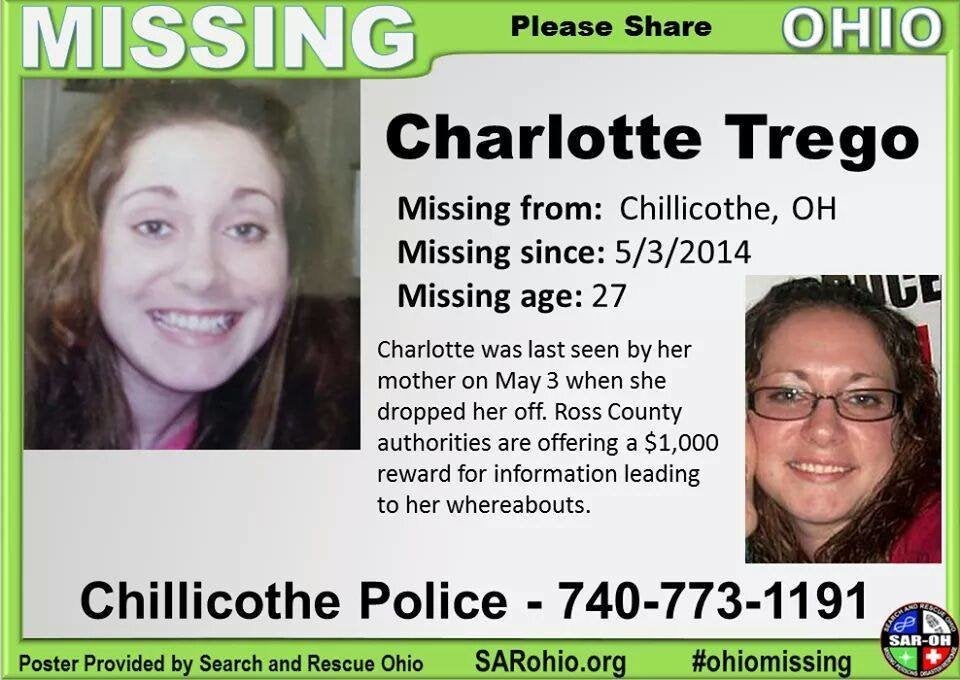 Missing Chillicothe Women