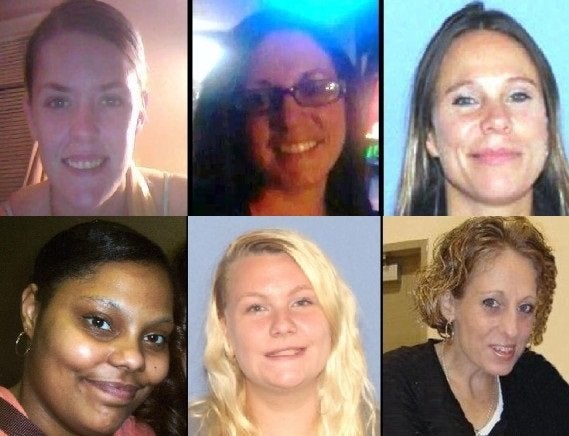 Ohio authorities say they've arrested a man who committed "pure torture" on at least one victim and may be linked to the investigations of six women in the Chillicothe area who have been murdered or have gone missing. 
Ernest "Dollar Bill" Moore, 36, turned himself in to police Thursday night, after the Missing Women's Task Force issued a nationwide warrant for his arrest, police said.
Moore is facing felony assault and kidnapping charges in the July assault of a Chillicothe man. The 41-year-old victim told police Moore bound and tortured him, WBNS-10TV reported.

According to the Chillicothe Gazette, Police Chief Keith Washburn called the incident "pure torture."
The victim, the newspaper reported, told police he was "punched, kicked, assaulted with a broom, possibly raped with the broom, burned with lighter fluid, silverware heated from the stove and boiling water."
Investigators believe Moore could have information in the cases of six women who have disappeared or turned up dead in the small city in the past 16 months, WBNS-10TV reported. Three of the six have been found dead in or near different creeks and streams. One was found shot to death, and the other two are still missing.
Police found duct tape on at least one of the dead women's bodies.
All six women are believed to have known each other, and WBNS-10TV reported police believe Moore knew each of the women.
The Missing Women's Task Force -- made up of officials from the sheriff's office, Chillicothe Police Department, FBI and Ohio's Bureau of Criminal Investigation -- has not specifically indicated why it wanted to talk to Moore. The Huffington Post's calls for comment were not immediately returned Friday.
According to Newsnet5.com, Moore has a criminal past that includes arrests for drug possession and drug trafficking.
Anyone with information is asked to contact the Missing Women's Task Force at 740-774-3463. Anonymous tips can be made through Southern Ohio Crime Stoppers at 800-222-TIPS.