You might not have heard of Chillingo, except for having seen its logo in a brief flash when starting up the iPhone or iPad game that has consumed more of your life than you'd like to admit.
A British game publisher, Chillingo is responsible for bringing massively, unimaginably popular titles like 'Angry Birds', 'Cut The Rope' and 'Feed Me Oil' to iOS smartphones and tablets, and into the minds, subconsciousness and uneasy dreams of millions of mobile gamers around the world; their games have been downloaded almost 150 million times, making them the number-one game production team for iOS devices.
Game publishers aren't game developers; the developers do the actual creation, the code-writing and the engineering. The App Store is set up so that any developer can submit their finished game to the Apple store -- so why are game publishers necessary, and what do they do?
Chillingo co-founders and co-managers Chris Byatte and Joe Wee said during an interview at The Huffington Post offices that Chillingo is kind of like a book publisher and editor in one: They support the developers "with time, staff, experience and reputation" and most importantly, they said, with solid advice from veterans in the mobile gaming industry.
"We like to say that we take games that are a 7 out of 10 and make them a 10 out of 10," Wee said.
"If we wouldn't buy this game," Byatte chimed in. "We wouldn't release it."
"The developer might think it's ready," Byatte continued, "Take Angry Birds, for example. [After we got it from Rovio] we added a lot of polish to that game -- the trajectory of the birds, the pigs grunting. Originally, when you'd sling the bird, there wasn't a trajectory line; there was no learning. Another great one was pinch to zoom; there was no holistic view. The pigs didn't grunt, the birds didn't do somersaults when they landed. We call it the final mile of polish."
Rovio is so successful and well-known for their mega-hit Angry Birds games that it no longer needs to use a publisher, but Chillingo continues to dollop that "final mile of polish" on games made by independent, unknown developers, generally pushing out one or two games per week. They are already responsible for over 100 games for the iPad and iPhone, 10 of which have gone on to be number one best-sellers in the iTunes App Store.
Below, we asked Chillingo's two co-founders and directors for their favorites: The games they play at home, the games they think deserve to be downloaded more, the best games they've released and their favorite game (any platform) of all time. One of these might be your next Angry Birds (if, that is, you've moved on from flicking your birds).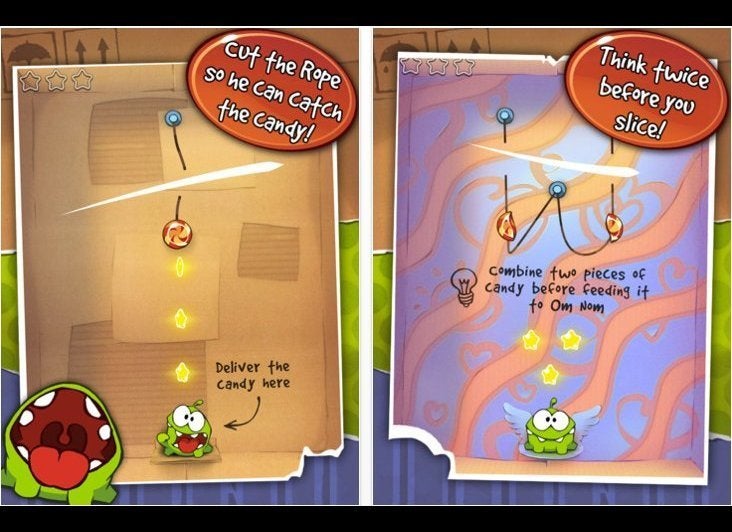 Popular in the Community