What does it take to get to the top -- without losing your center? Our "Making It Work" series profiles successful, dynamic women who are standouts in their fields, peeling back the "hows" of their work and their life, taking away lessons we can all apply to our own.
"Feminist: A person who believes in the social, political and economic equality of the sexes."
The 36-year-old novelist was born and raised in Nigeria, where she lives with her husband, after spending many years in the United States completing an undergraduate and two Master's degrees. Ngozi is best known for her books -- Half of a Yellow Sun (which was adapted into a film that will be released this summer) and the critically praised Americanah, which was named one of the New York Times Book Review's best books of 2013.
And now of course, people have been praising Adichie for bringing feminist activism into mainstream pop culture. (She is also quite vocal on other social issues, including being an outspoken opponent of Nigeria's anti-gay legislation.)
Adichie spoke with The Huffington Post about why it's hard for some young women to embrace the term "feminism," advice her mother gave her and one issue American women should pay attention to in 2014.
How do you define success and do you consider yourself successful by that measure?
Do I consider myself successful? I don't really think in those terms. But if I said yes, I would need to counter it by saying it's not the end. I think it's very easy to say "yes, I consider myself successful and I'm there." I feel very fortunate that I'm doing what I love and I'm earning my living from doing it, but there's so much more I want to do.
And so maybe for me success means you're in a place where you feel like yourself, you're doing what you love but there's so much more. I don't think I'm ever going to get to the place where I'm complacent.
Given that you're such an advocate for women, what is one issue you think women should really be paying attention to in 2014?
In the U.S., I would say reproductive rights. I find it really alarming that this is a country where this is still debated. It's shocking. It shouldn't be a battle in 2014.
What specifically inspired you to give your now-famous TEDx talk: "We should all be feminists"?
You know, I was sort of scribbling that talk two minutes before I went onstage. My brother and my best friend had organized this thing and had sort of bullied me into speaking. They had asked me the year before and I had said no because I had done this other TED talk that lots of people had seen. And I said, "I have nothing else to talk about. I'm talked out." I wish I could pull out fantastic ideas every day, but I really was talked out.
Then my brother said, "Well, but there is one thing you're passionate about. Ya know, your woman thing." (I argue with him about all kinds of things.) And I said, "OK, I'll talk about that then." So that's where it came from. For me, gender, feminism -- it's integral to who I am. And so it didn't really require any work. It was just thinking about things and writing them down. It sounds cliche, but it was something that was really heartfelt for me.
What do you see as the biggest barrier to young women connecting to feminism today?
The word itself comes with such bad baggage. You'll have women who if you listed out major ideas of gender equality, they would agree with them, but then if you said, "are you a feminist?," they'd say "no." That's one of the reasons I wanted to use the word feminism. [I wanted to] talk to young people, and say, "forget the history of the word and the baggage it carries, and think about the idea of it."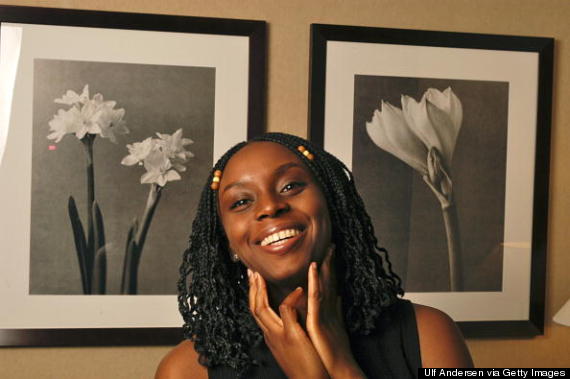 Adichie in Paris in 2004.
What's the best piece of advice you've ever gotten?
Let's see, of the 2,500 things my mother told me ... she said "always carry a handkerchief." I have one in my bag, right here. And I've never been quite sure why I need to carry one, but if you're raised and told to every day, then you do.
Related
Before You Go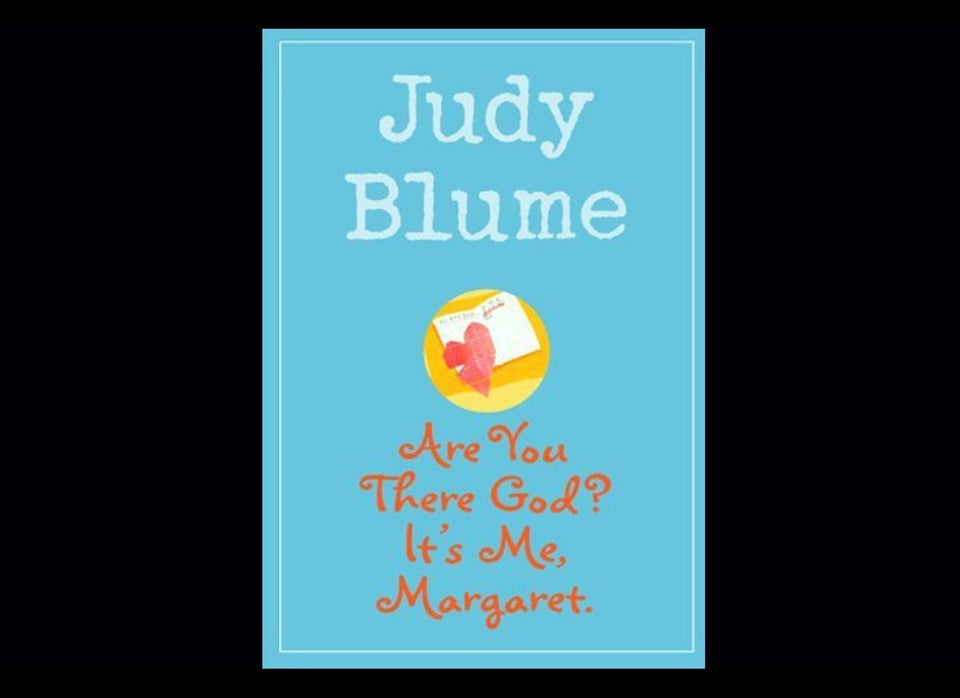 Readers Share: Books Every Woman Should Read