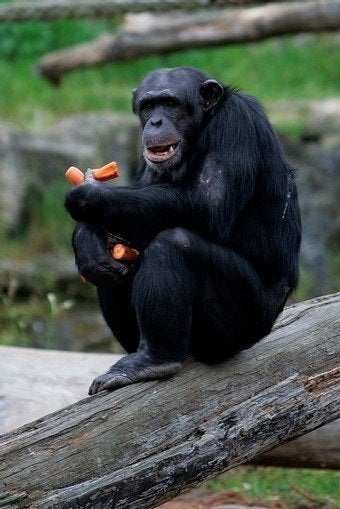 Ben Smith at Politico has the following press release today, regarding new 'primates as pets' legislation being introduced in the aftermath of Travis the Chimp's heinous attack last week:
FOR IMMEDIATE RELEASE

February 23, 2009

***MEDIA ADVISORY***

House to Consider Bill Addressing Danger of Primates as Pets

Washington, D.C. - House Natural Resources Committee Chairman Nick J. Rahall (D-WV) announced that, at his request, the House of Representatives will consider on Monday, February 23, the Captive Primate Safety Act (H.R. 80). Consideration of the needed legislation comes just one week after a woman was critically injured in a vicious chimpanzee attack in Stamford, Connecticut - leaving no doubt that the danger of nonhuman primates in homes and to communities must be addressed.

Keeping primates as pets threatens public health and safety, as well as the welfare of the animals. The legislation is a proactive federal response that would amend the Lacey Act Amendments of 1981 to prohibit individuals from buying or transporting primates across state lines as pets. While the bill does not prohibit possession of chimpanzees and other primates, it would serve as a needed complement to state laws outlawing primates as pets and to federal health regulations banning the import of these animals into the country. H.R. 80 would not affect the transportation of animals for zoos and licensed research facilities.

The Captive Primate Safety Act is bipartisan legislation introduced by Reps. Earl Blumenauer (D-OR) and Mark Kirk (R-IL), along with 17 other co-sponsors.
Calling all HuffPost superfans!
Sign up for membership to become a founding member and help shape HuffPost's next chapter