Although she was born healthy, Keeva's mother rejected her soon after the birth.
"The birth seemed to be without complication," said Mike McClure, general curator at The Maryland Zoo, per a news release. "However, it soon became apparent that [mom] Carole was not adapting to motherhood appropriately and we made the difficult decision to remove and hand-rear the baby."
For several weeks, zoo employees looked after Keeva, showering her with 24/7 care and affection. Staffers said in a YouTube video produced by the zoo that though they loved caring for the adorable animal, they knew hand-rearing wasn't the best solution for her.
The zoo was determined to find little Keeva a chimp troop to call her own.
That's how the Lowry Park Zoo in Tampa, Florida, became involved. The zoo is home to four adult chimpanzees, including 32-year-old Abby, a female who's been called "a trusted nurturer."
Abby has previously raised two orphaned chimps, and Lee Ann Rottman, general curator of the Tampa zoo, said the animal "has the instincts and skills" to successfully raise another.
Lowry Park Zoo agreed to take Keeva in, and the baby chimp has since made the move to Florida.
Introducing baby chimp "Keeva," born in Maryland and now in Tampa in search of a surrogate chimp mom. One of our adult females, "Abby," has been selected as her match. #MothersDay

Posted by Tampa's Lowry Park Zoo on Wednesday, May 6, 2015
For now, the baby is being kept separate from Abby and the other chimps, but the troop can observe, smell and hear her from afar.
"From the first moment they laid eyes on her, our chimps have been keenly interested in baby Keeva," Angela Belcher, the primate animal care manager at the Tampa zoo, said, per the release. "We know from experience that safe social interactions with each member of the chimp troop will be key to her eventual introduction."
"We have every reason to believe that [Abby] will raise Keeva as her own, when given the opportunity," Rottman said.
Related
Before You Go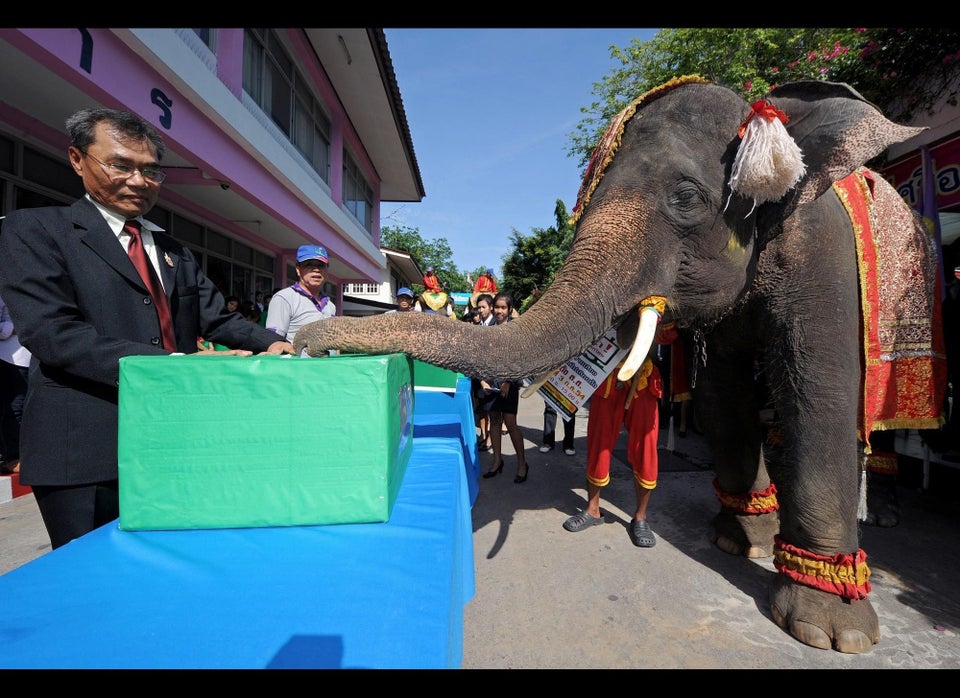 Animals In The News
Popular in the Community