Lawyers suing for the freedom of two chimpanzees used in biomedical research are celebrating a court order issued on Monday. But some legal professionals caution that their excitement is premature.
Attorneys for nonprofit legal advocacy group Nonhuman Rights Project are asking the New York Supreme Court to release two chimpanzees, Hercules and Leo, allegedly held in a lab at a public university. The court has agreed to hear the case, which the NRP lawyers say is of massive legal significance.
"The implications of this order are that Hercules and Leo have been granted legal personhood with the right to a writ of habeas corpus," Natalie K. Prosin, a lawyer and the group's executive director, told The Huffington Post. "Our nonhuman animal petitioners have a foot in the door, but the significance of this precedent-setting order means that no matter what happens in their individual case, the door can never be completely shut again."
Hercules and Leo are held at Stony Brook University on Long Island, New York. The NRP is asking the court to grant a writ of habeas corpus, which would free them from captivity at the university and allow them to be dispatched to a primate sanctuary in Florida.
The two-page "order to show cause and writ of habeas corpus" was signed by Judge Barbara Jaffee of the New York State Supreme Court. The order sets a court date of May 6, when Stony Brook is scheduled to present its argument about why the chimps should not be released.
Prosin said she feels "quite optimistic that the right to bodily liberty will be granted to Hercules and Leo and that they will be ordered released from their unlawful detention." Stony Brook did not immediately return a request for comment.
"Under the law of New York State, only a 'legal person' may have an order to show cause and writ of habeas corpus issued in his or her behalf. The Court has therefore implicitly determined that Hercules and Leo are 'persons,'" a news release put out on Monday by the NRP said.
Some lawyers, however, say the court order didn't go that far.
Linda Meyer, a criminal law professor at Quinnipiac University School of Law, said that indeed, "the chimps are being treated, for the moment, as persons."
But she cautioned that the judge could later reverse the decision, for example, and find that Stony Brook is not unlawfully detaining Hercules and and Leo "precisely because they are not persons under the law."
The New York State Supreme Court is a trial court, so later appeals to higher courts could also undo this or subsequent rulings.
Civil rights attorney Matthew D. Brinckerhoff agreed that it's too soon for the chimps' lawyers to feel victorious.
"The court has agreed to hear this case," he told HuffPost. "The court did not issue a writ of habeas corpus. If they did, those chimps would be enjoying the sanctuary in Florida."
Brinckerhoff said the case raises important issues, regardless of its outcome.
"At bottom, there are serious policy and social issues that a lot of people care a lot about. ... We should have those arguments," he said. "There's no way to read this legitimately any other way than they have basically said, 'We want to be heard.' And the judge has said, 'OK, here's your date to be heard. And here's the date by which the people you're trying to sue get to be heard, too.'"
"As far as I know, no other American court has opened this door before," Meyer agreed. "There's still a very long road to go before one could say that chimps are definitively legal persons under New York or U.S. law. This should be a very interesting case to watch."

Before You Go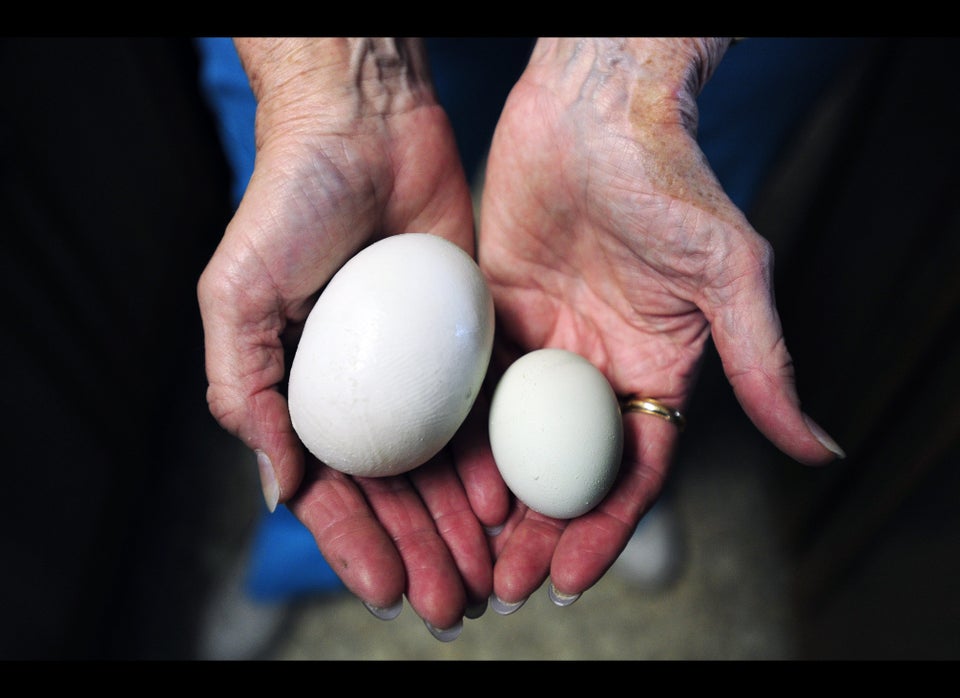 Animals In The News
Popular in the Community