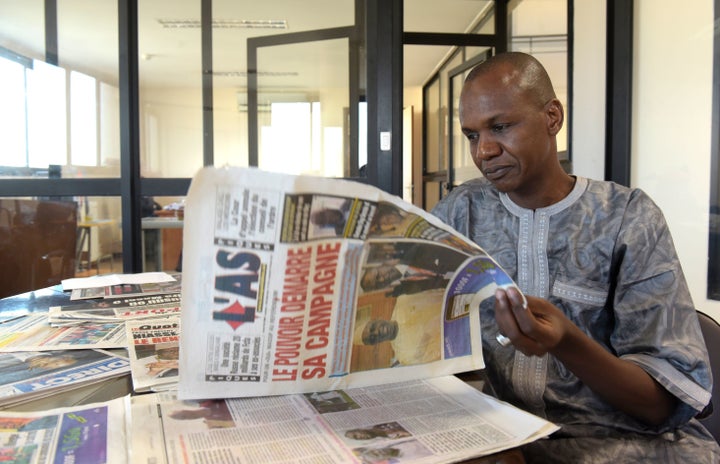 Eric Olander and Cobus van Staden are the duo behind the China Africa Project and hosts of the popular China in Africa Podcast. We're here to answer your most pressing, puzzling, even politically incorrect questions, about all things related to the Chinese in Africa and Africans in China.
China's engagement in Africa is a distinctly 21st century phenomenon and, as such, is still poorly understood by most people, most notably among Chinese and Africans themselves who are still getting to know one another. In that spirit, we've started this new column as a way to help spark dialogue and cross-cultural communication in order to explore this fascinating, complex relationship.
In many instances, people are either too shy or embarrassed to publicly ask that question that could be misconstrued as insensitive or politically incorrect. In issues like this that touch on questions of race, power and culture, things can get messy real fast. Instead, we'll take each question seriously, and with the benefit of our backgrounds in China-Africa journalism and academic scholarship, we'll do our best to give you a thoughtful, well-reasoned response.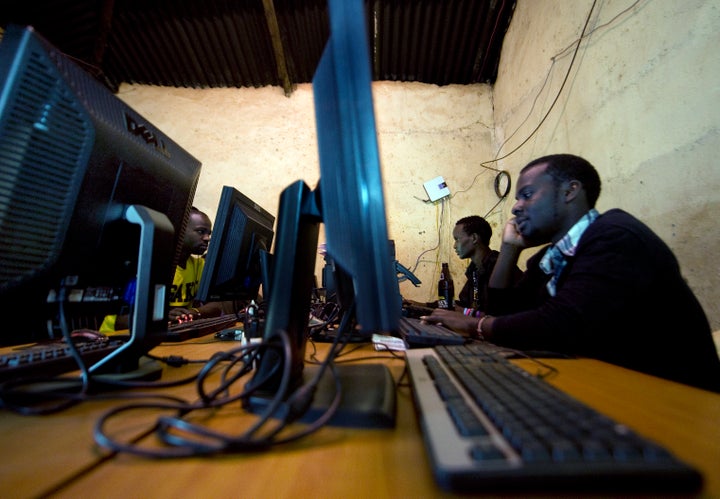 Dear Eric & Cobus, I'm a Chinese office worker in Shanghai. I've worked overseas, including in Ghana for a few months. Because of this experience I am interested in China's relationship with Africa and have been following your China-Africa Project for a while.
Recently we have seen many crazy rumors in Africa about China. The worst one was the recent story in Zambia that China is exporting human meat in cans to supermarkets in Africa. Who would believe such a story? Yet many Africans seemed to believe it. I do not understand how anyone could believe this.
Why do so many Africans believe such silly stories about China?
― Sent via email from Shanghai
​You are completely right that we have seen a rash of wild rumors about China in Africa recently. The Zambian meat story was a particularly crazy example, another is the allegation that a Chinese company took over Zambia's public broadcaster.
So where do these rumors come from?
I think many of them come from pure ignorance. African school and university curricula traditionally haven't contained a lot of East Asian history, literature or geography. Because of colonialism African education was generally focused on Europe, and later the U.S., and after the end of the colonial era, there were attempts to counter this bias by focusing a lot more on Africa. That hasn't left a lot of energy or resources to focus on Asia. This means that Africans simply know less about China as compared to say France or the U.K.
In second place, despite the fact that Africa has been the victim of the way the colonialists divided the world into "civilized" and "uncivilized" zones, Africa has also been strongly influenced by Western views of East Asia. Throughout the 19th and 20th centuries, Western people have portrayed Asia as strange, exotic, disturbing, decadent and so on. Some of this bias has stuck in Africa. We frequently see remnants of this European colonial view of Asia popping up in African discussions about East Asia as a whole and China in particular.
Another reason is simply the fact that people are simultaneously impressed and freaked out by how successful China has been. Among all the previously colonized countries talking about enriching their people through industrialization, China actually went ahead and achieved unprecedented success by doing just that. The very scale of its success, coupled with the fact that people don't know a lot about China, tends to lead to crazy stories to try and explain the phenomenon. Japan faced a lot of similar rumors during the 1980s.
"'It will take a while, but eventually real human engagement will triumph over online memes.'"
Lastly, Africa is finally entering the social media era. With internet networks being extended across the continent (frequently installed by Chinese companies) the first wave of African social media users are now online. With the internet comes crazy memes, conspiracy theories and gossip. China's own netizen communities provide great examples of this tendency. As Africa's social media use grows, so will the volume of wild rumors ― that's just the nature of the internet. The fact that many of these stories revolve around China simply shows how central China has become to how Africa thinks of the world. Chinese presence on the African internet is strong because China's presence in Africa is strong.
So what can China do about this? The best thing is to tell its own story more effectively. This doesn't mean simply sending more pro-China propaganda into the African press (there's a lot of that already.) Rather, it means telling its own story ― warts and all ― acknowledging problems when they occur, and explaining the successes that have been achieved. It will take a while, but eventually real human engagement will triumph over online memes. Until then, China can only do what we all do with internet trolls ― ignore them.
Popular in the Community