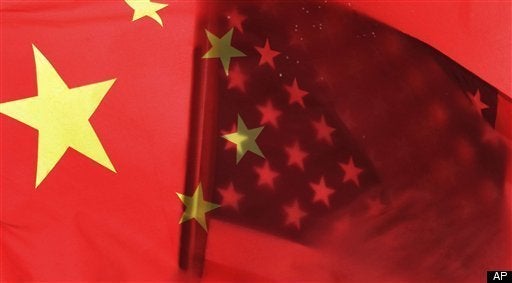 Industrial and Commercial Bank of China (1398.HK) agreed to acquire a majority stake in the Bank of East Asia's (0023.HK) U.S. unit, making it the first Chinese lender to buy into a U.S. retail bank, The Wall Street Journal reported on its website on Friday.
ICBC and Bank of East Asia were mentioned in a preliminary list of companies that were expected to participate in a contract signing ceremony at the U.S.-China Trade and Economic Cooperation Forum.
The U.S. head of Bank of East Asia was not immediately available to comment.
The bid by China's largest lender is likely to be closely scrutinized by U.S. regulators and could draw some political backlash, given the spotty relationship between the two countries and the history of attempts by Chinese companies to enter the U.S. market.
But if approved it could pave the way for other Chinese banks to buy into the U.S. market and bring fresh capital to the banking industry which recovering from the financial crisis.
"I don't think this announcement would have been made unless they had been talking to the Fed in advance," said Chip MacDonald, a banking lawyer at Jones Day, referring to the U.S. Federal Reserve.
To approve a deal, the Fed will need to determine that ICBC is subject to comprehensive supervision or regulation on a consolidated basis in its home country. In other words, the Fed would have to recognize the adequacy of the supervision by Chinese banking regulators -- something they have not been able to do as late as 2008.
"They said (Chinese regulators) were moving in that direction but hadn't gotten there yet," MacDonald said. "That will open up the opportunities for other banks in China."
Bank of East Asia's U.S. subsidiary reported net income of $1.9 million in the quarter ending Sept. 30, according to regulatory data. It had total assets of $717 million and deposits of $425.2 million.
Hong Kong-based-Bank of East Asia formed its U.S. subsidiary in August 2001 through the acquisition of Alhambra, California-based Grand National Bank.
The U.S. subsidiary has 13 branches in New York and California, according to its website. (Reporting by Paritosh Bansal; Editing by Derek Caney and Matthew Lewis)
Calling all HuffPost superfans!
Sign up for membership to become a founding member and help shape HuffPost's next chapter