For the first time, China is promising to knock out its booming trade in ivory products
In a move applauded by wildlife conservationists, Chinese government officials announced Friday morning that it will begin phasing out legal, domestic ivory sales and manufacturing. Conservationists applauded the announcement but want more specifics on how China will implement the eventual ban.
Officials pulvverized nearly 1,500 pounds of confiscated elephant tusks and ivory carvings at an event in Beijing to mark their commitment to stamping out the trade.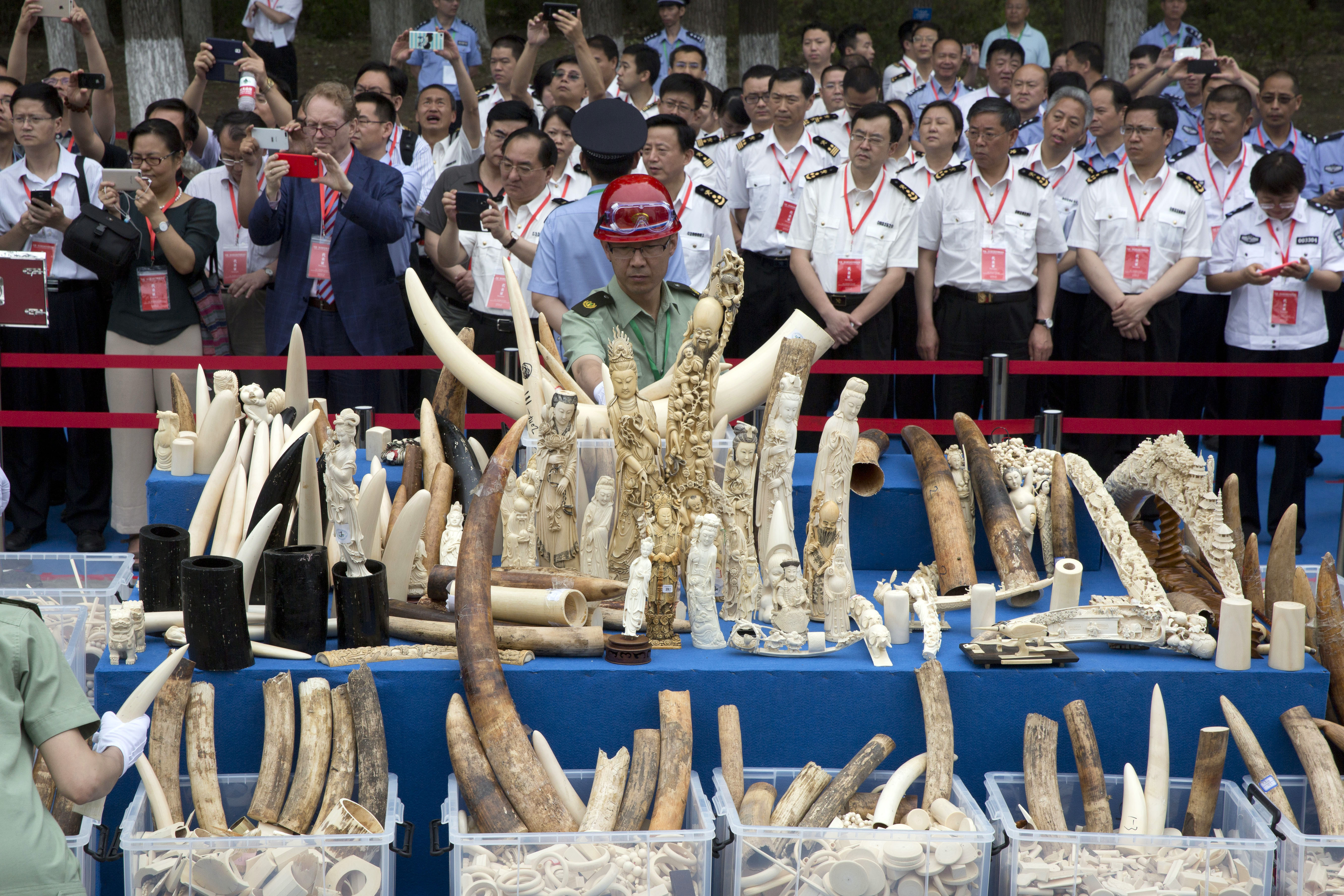 Chinese officials watch as workers prepare ivory products for destruction during a ceremony in Beijing, Friday, May 29, 2015 (AP Photo/Ng Han Guan).
"We will strictly control ivory processing and trade until the commercial processing and sale of ivory and its products are eventually halted," Zhao Shucong, head of China's State Forestry Administration, said at the event, Business Insider reported.
With African elephant populations dropping from 1.2 million in 1989 to just 420,000 in 2012, conservationists applauded China's commitment to saving the gentle giants from being killed for their tusks that manufacturers carve into trinkets.
"It's very encouraging to see the world's largest consumer of ivory showing leadership at a time when the illegal ivory trade is leading to unprecedented elephant poaching across Africa," Ginette Hemley, senior vice president of Wildlife Conservation at the World Wildlife Fund, said in a statement. "The destruction of ivory signals that wildlife crime will not be tolerated, and China's significant announcement that it will phase out its own ivory market is a very positive signal for elephant conservation."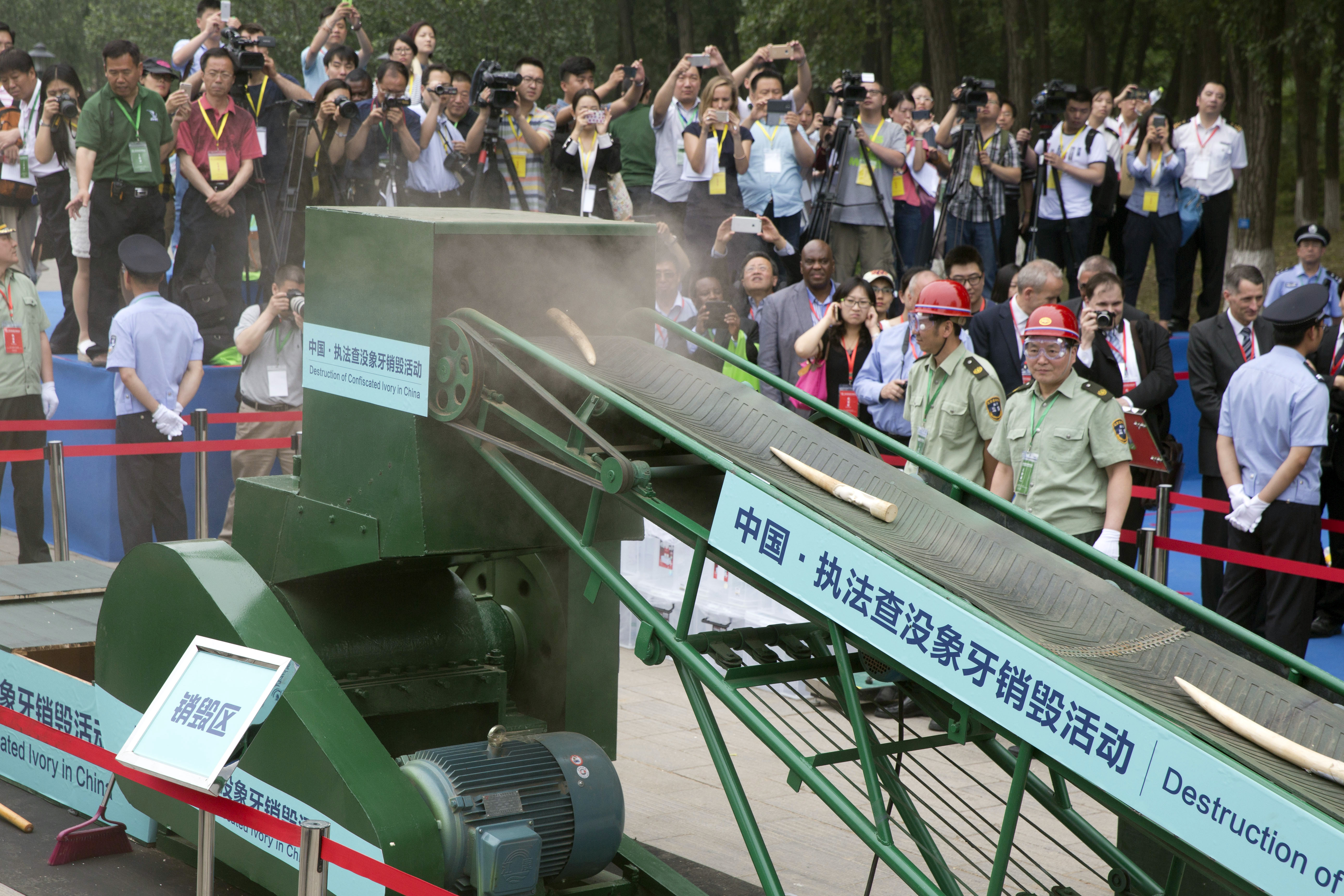 Chinese officials watch as ivory products are destroyed during a ceremony in Beijing, Friday, May 29, 2015 (AP Photo/Ng Han Guan).
However, Chinese officials have not yet laid out a clear plan of action for ending its ivory industry, the Guardian noted. Peter Knights, executive director of conservation group WildAid, applauded China's commitment as the "single measure to reduce poaching in Africa" but told the outlet he will wait to see whether China delivers on its pledge.
Hemley echoed that hesitation.
"China should make good on its intentions to close its domestic ivory market by setting in place a firm plan and timeline, one that does not spur an even greater rush to launder ivory through the legal system before it closes," her statement said.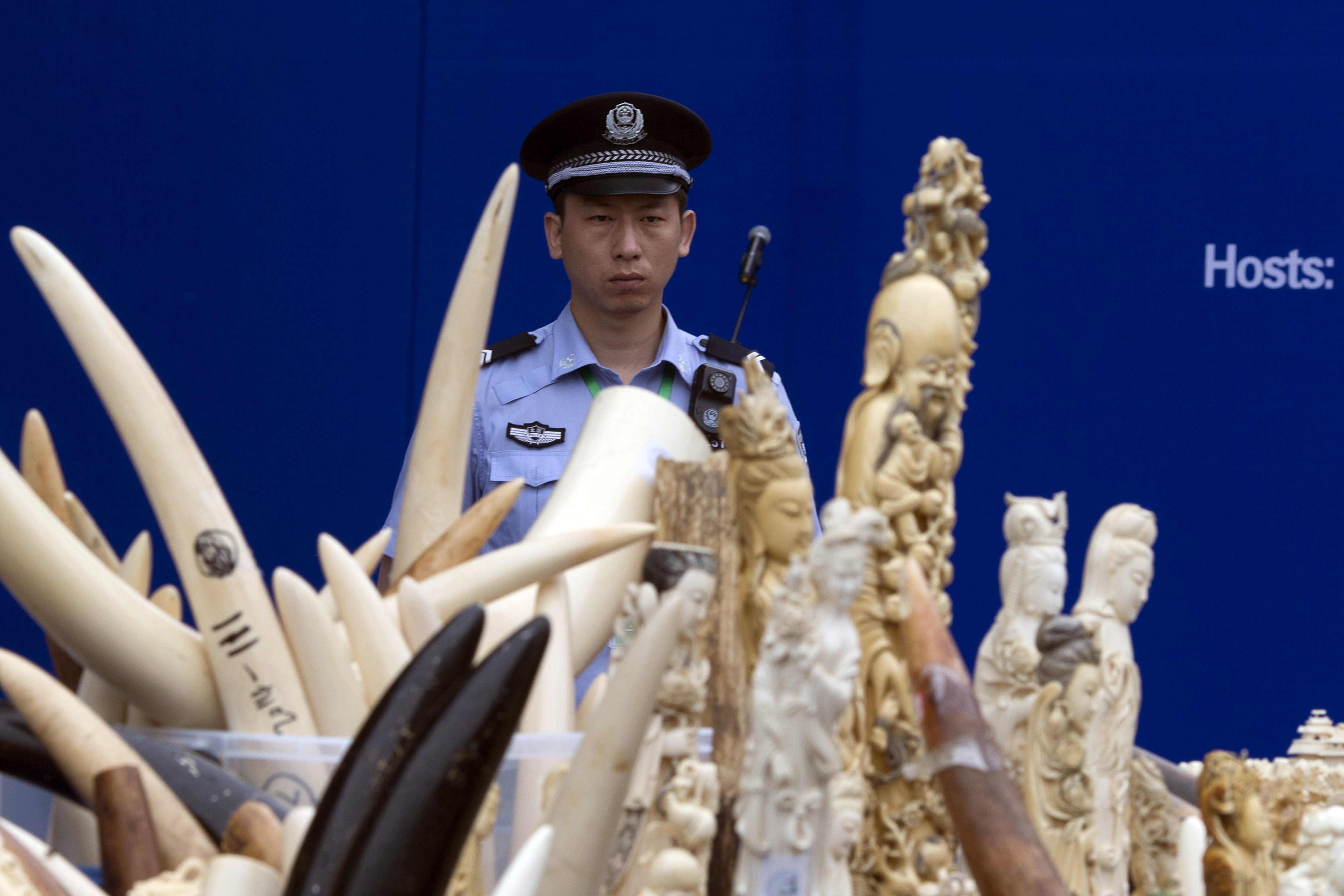 A Chinese policeman watch over ivory products prepared for destruction during a ceremony in Beijing, Friday, May 29, 2015. (AP Photo/Ng Han Guan)
Related
Before You Go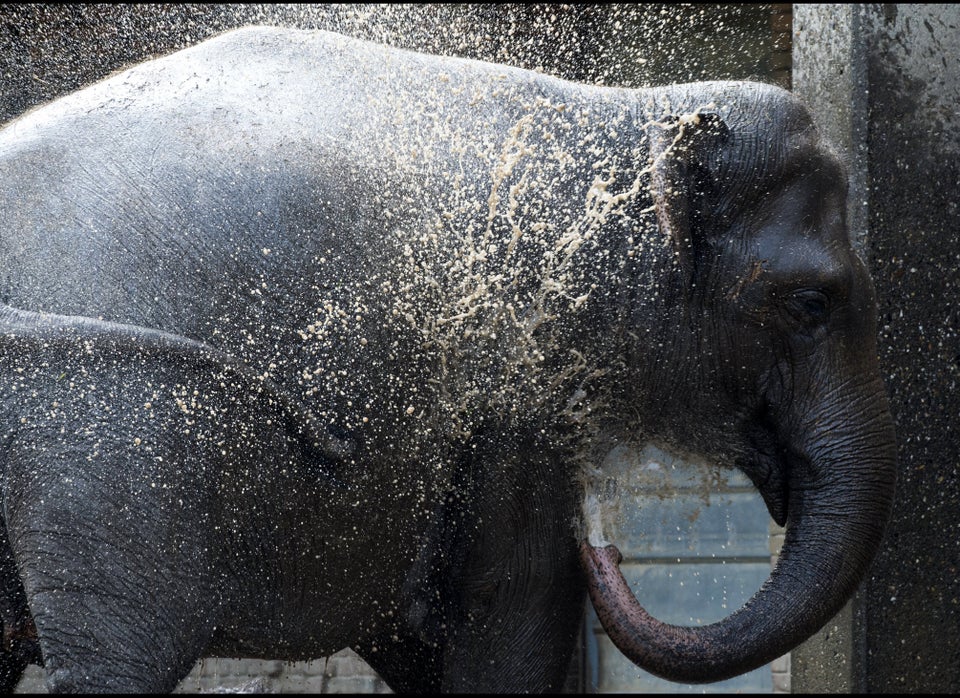 How To Help Elephants
Popular in the Community