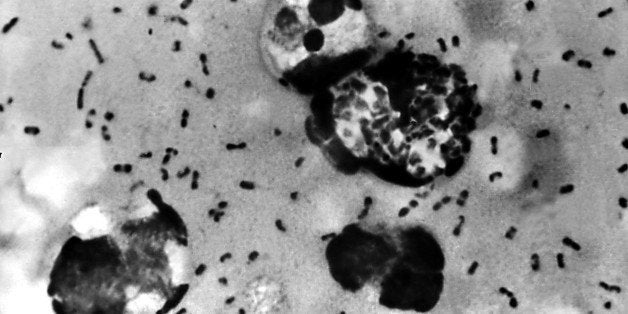 The town of Yumen, in the northwestern province of Gansu, also quarantined 151 people, China Central Television (CCTV) said, per the Agence France-Presse. The extreme precautions follow the July 16 death of a 38-year-old man who contracted the infectious disease after he found a dead marmot (a squirrel-like rodent) and fed it to his dog. So far, no additional cases have been reported.
"The city has enough rice, flour and oil to supply all its residents for up to one month," said CCTV, according to the AFP. "Local residents and those in quarantine are all in stable condition."
The bubonic plague is a bacterial infection believed to have originated in China more than 2,600 years ago. It was responsible for killing an estimated third of Europe's population in the Middle Ages.
Pneumonic plague, a form of plague that is less prevalent than bubonic plague but that was not reported in the Yumen case, can be transmitted from person to person. For example, an infected person might cough plague-causing bacteria into the air, and a healthy person might inhale the bacteria. In addition, bubonic plague can develop into pneumonic plague when left untreated.
Though outbreaks are rare in the modern world, several fatal cases have been reported in recent years, mostly in parts of Asia and Africa. In December 2013, Madagascar was hit by an outbreak, and at least 20 people died. The previous year, 60 plague-related deaths were also reported in Madagascar, per the BBC.
This post has been updated with additional information about the distinction between bubonic and pneumonic plagues.
Popular in the Community