Agence France-Presse writes that the country's environment ministry made the admission in a report about pollution in which authorities acknowledged the dangers posed to human health by the harmful chemicals -- many of which are banned in developed nations -- that are produced and consumed in large quantities in the country.
"The toxic chemicals have caused many environmental emergencies linked to water and air pollution," the report said via the BBC.
"There are even some serious cases of health and social problems, like the emergence of cancer villages in individual regions," it continued.
AFP notes, however, that the report "did not elaborate on the phenomenon."
Over the past few years, the term "cancer village" has been used readily by the media, as environmentalists and concerned citizens have called attention to China's burgeoning cancer rates and deteriorating human health in areas near polluted waterways and factories.
For instance, investigative journalist Deng Fei used the term in 2009, when he published a map pinpointing dozens of toxic villages in China. (According to website TechinAsia.com, Deng most recently launched a campaign on Chinese microblogging site Weibo to raise awareness about the country's worsening water pollution problem.)
Cancer is now the country's "top killer," according to a recent report by China Network Television. Nevertheless, Ma Jun, a leading environmentalist in China, told The Telegraph that, despite China's environmental problems and growing cancer rate, the government typically avoids making a connection between pollution and disease.
"I do think this shows a positive development," Ma told The Telegraph. "The recognition of the existence of problems is the very first step and the precondition for us to really start solving these problems."
Related
Before You Go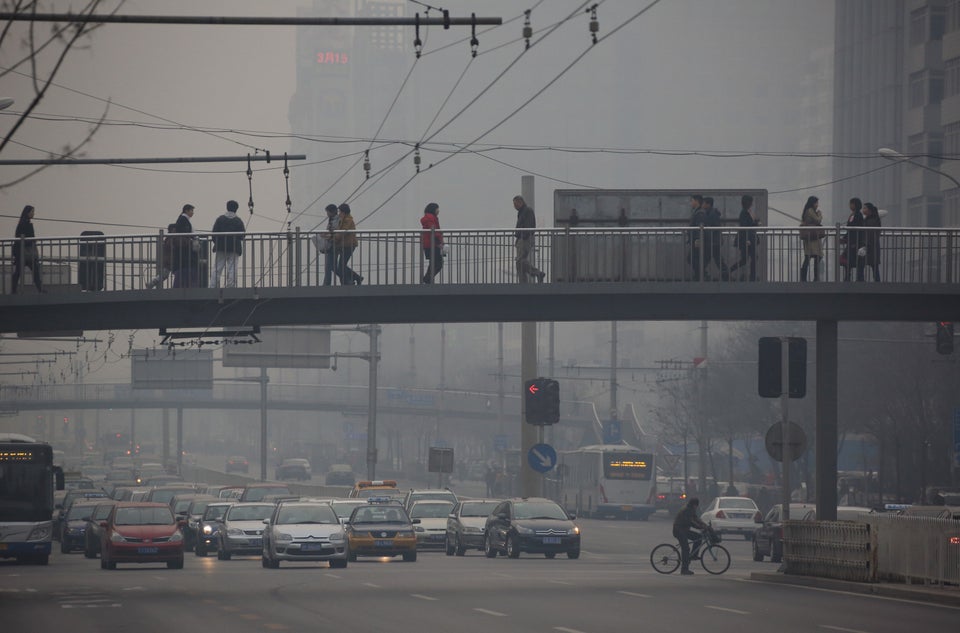 Pollution In China
Popular in the Community