There are few greater joys in life than that feeling when you frantically collect money from the inside of a glass room whirling with cash.
Ten lucky tourists recently won the opportunity to experience that bliss for exactly one minute thanks to a sweepstakes organized by Hangzhou Songcheng Park, a popular Chinese theme park. The images show five million yuan -- a cool $760,000 -- up for grabs.
Stacks Of Money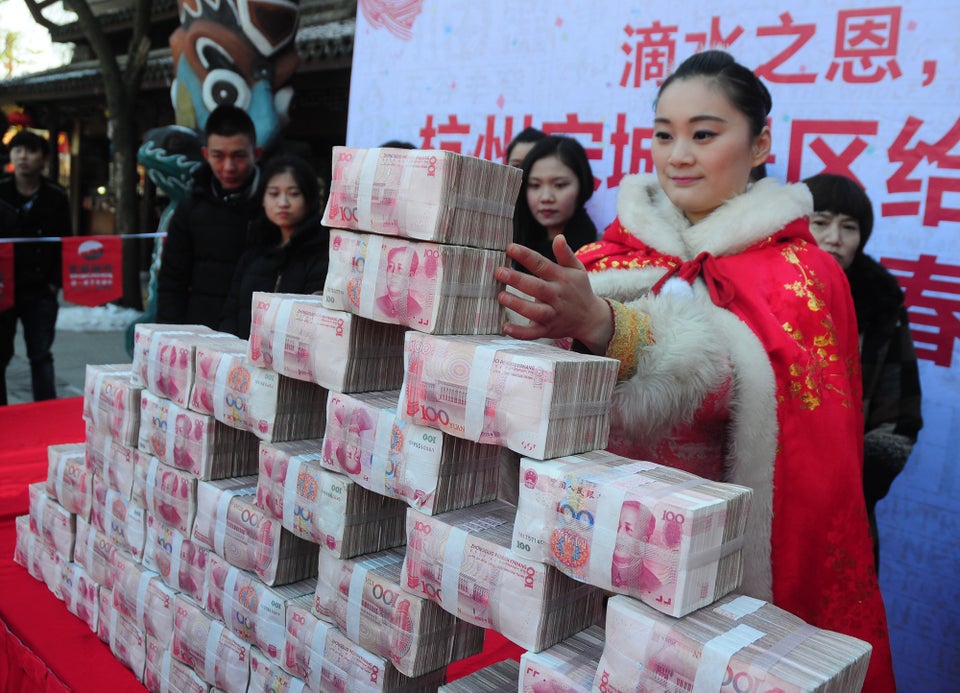 WOW!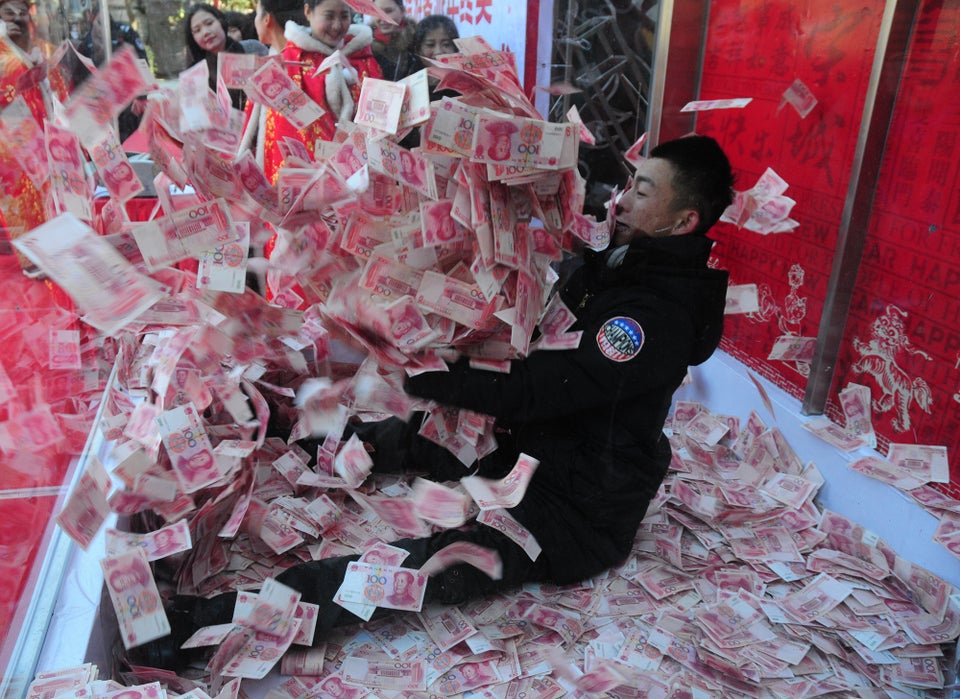 Here Is That Feeling We Mentioned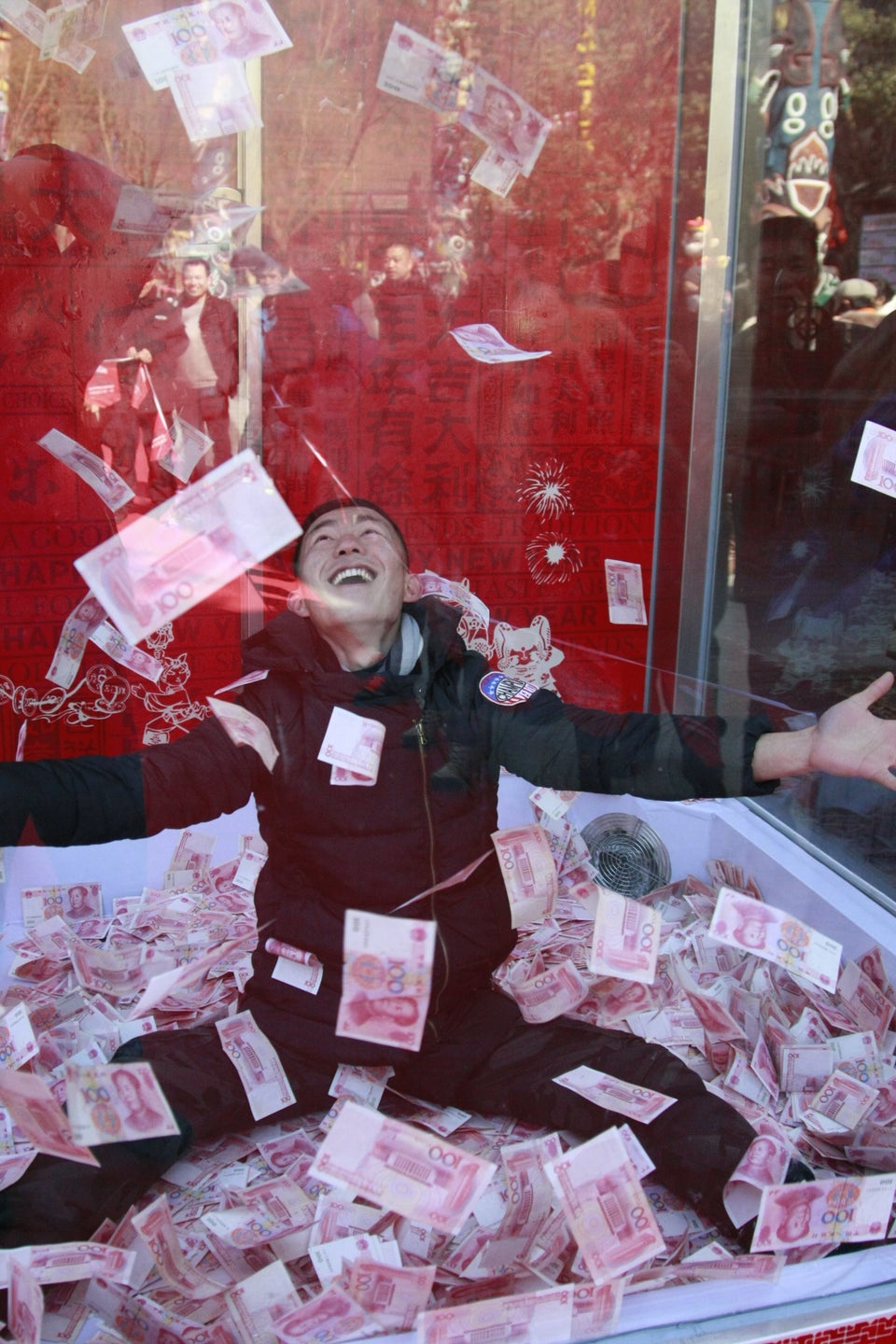 Fun For The Whole Family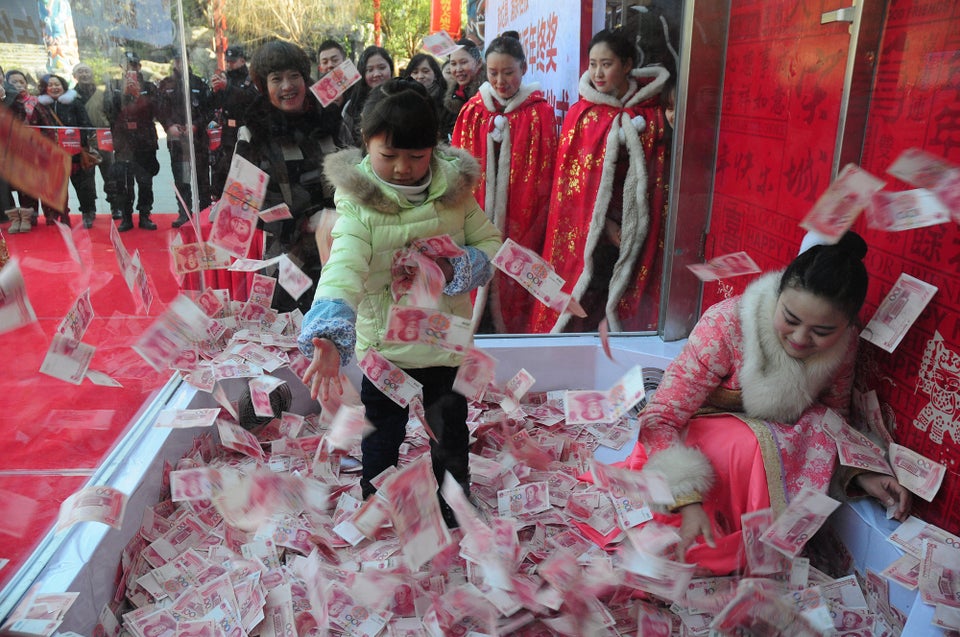 Victory!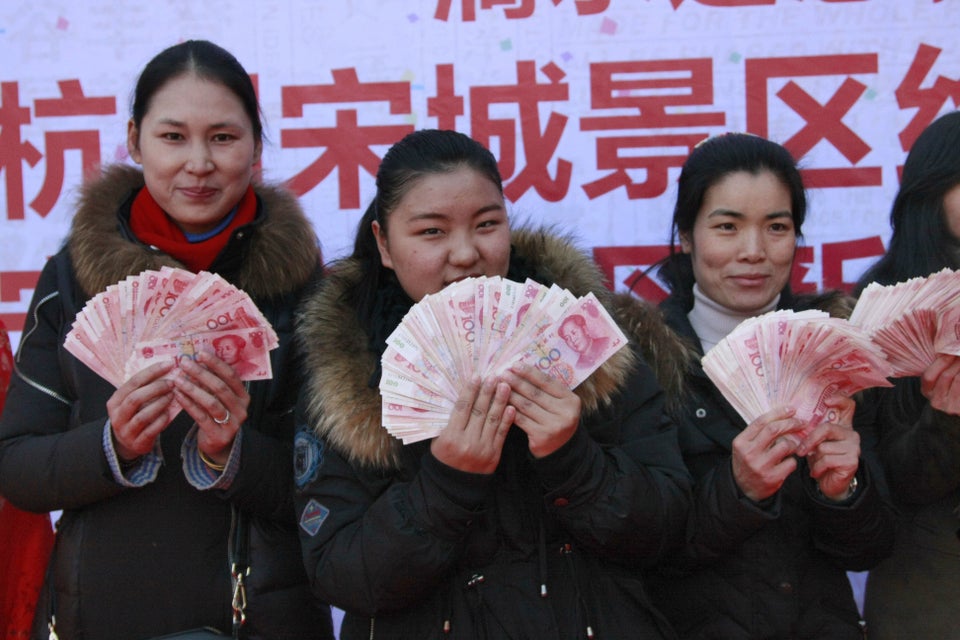 Related
Popular in the Community