In a sweeping foreign policy address on Sunday, Chinese President Xi Jinping promised to invest in clean energy, build scientific coalitions, and support other countries' efforts to adapt to climate change.
Speaking in Beijing at the inaugural Belt and Road Forum, a gathering of 130 nations with which China hopes to build a massive trade network, Xi called finance "the lifeblood of modern economy" and pledged to spend $900 billion on infrastructure abroad.
"We propose the establishment of an international coalition for green development on the Belt and Road, and we will provide support to related countries in adapting to climate change," Xi said at the conference, which drew 29 heads of state and established what CNN called the makings of "China's new world order." The full text of his keynote speech was published in English by the government-run propaganda newspaper Global Times.
"We need to seize opportunities presented by the new round of change in energy mix and the revolution in energy technologies to develop global energy interconnection and achieve green and low-carbon development," Xi said Sunday.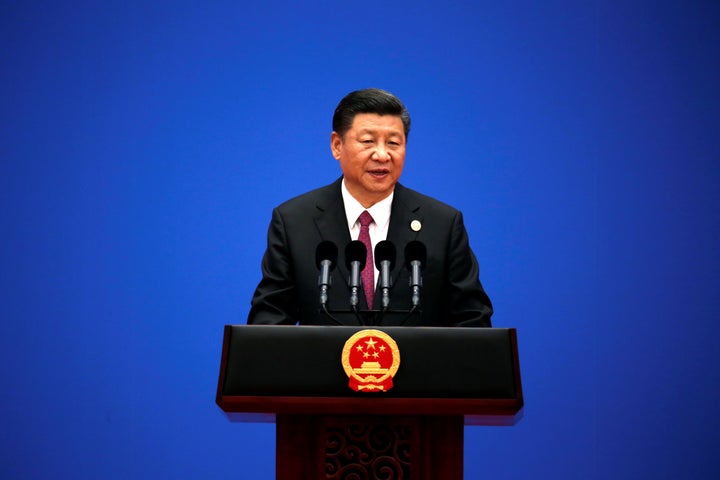 The forum ― which serves as a China-centric version of the World Economic Forum in Davos, Switzerland, or the G20 ― positions China as a deep-pocketed alternative powerhouse to the U.S.- and Europe-led West. The event builds on the country's One Belt, One Road policy, which aims to establish a massive commerce and diplomacy network harking back to the ancient Silk Road trade route. Xi has particularly stepped up efforts since the Trump administration pulled out of the Trans-Pacific Partnership, a 12-country trade pact meant to solidify the U.S. as an economic bedrock in East Asia.
The emphasis on energy and environmental stewardship comes as Xi seeks to displace the U.S. as the world leader on global warming action. President Donald Trump has moved to undo climate change policies passed over the past decade and may soon withdraw the U.S. from the Paris Agreement, the historic deal signed by all but two countries to dramatically slash planet-warming emissions before the end of the century. China has warned Trump not to pull out of the pact.
After years of dismissing climate change as a hoax invented by the Chinese to make the U.S. less economically competitive, Trump put a fan of fossil fuels in charge of the Environmental Protection Agency, moved to ramp up coal production, and proposed eliminating programs that help poorer countries adapt to global warming ― including those countries most at risk from rising sea levels and historic droughts linked to climate change.
"We will provide support to related countries in adapting to climate change."
To be sure, China remains the world's biggest polluter, followed by the U.S. The country emits roughly 29 percent of the planet's man-made carbon emissions, which trap heat from the sun in the atmosphere and cause the planet to warm. The U.S. accounts for about 15 percent of emissions.
Global emissions stagnated for the third straight year in 2016, with declines in both Chinese and U.S. output, according to data released in March by the International Energy Agency. But as smog-choked China sets aside $360 billion for renewable energy investment over the next four years and cancels 103 new coal-fired power plants, the Trump administration is amping up coal production and purging its ranks of climate scientists and their work.
For China, as well as other countries, that has provided a major opening. In his speech, Xi pledged to launch a people-to-people scientist exchange program, a joint laboratory initiative and other forums for international scientists to work together.
"China will enhance cooperation on innovation with other countries," he said. "In the coming five years, we will offer 2,500 short-term research visits to China for young foreign scientists, train 5,000 foreign scientists, engineers and managers, and set up 50 joint laboratories."
Before You Go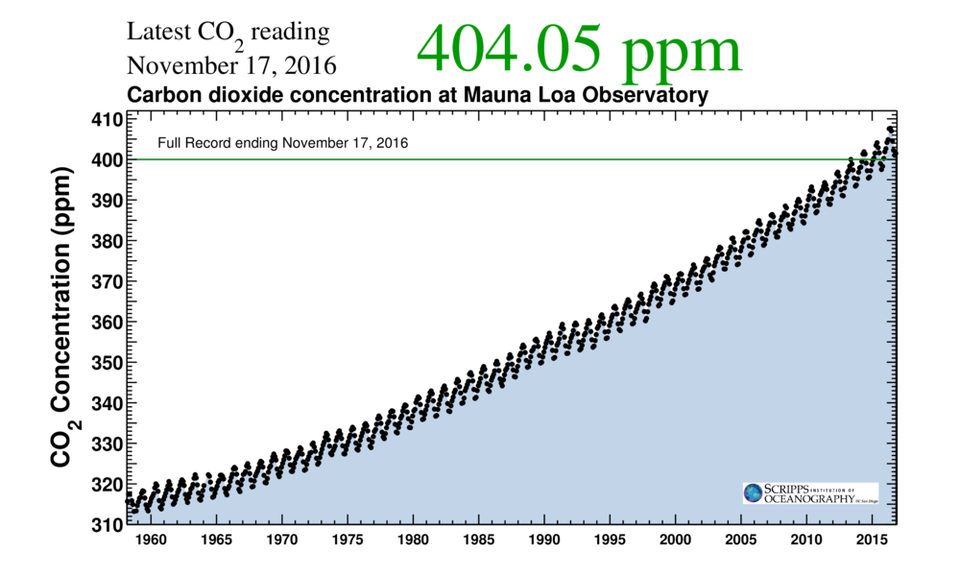 Climate Visuals For The Climate Change Denier In Your Life
Popular in the Community