By Alister Doyle, Environment Correspondent
BONN, Germany, June 6 (Reuters) - China led calls by emerging economies on Friday for the rich to raise financial aid to the poor as a precondition for a United Nations deal to combat global warming.
Many countries at U.N. climate negotiations from June 4-15 have welcomed news this week that the United States plans to slash emissions from power plants, but emerging nations said cash was just as important to unlock progress.
"When the financing is resolved, this will set a very good foundation to negotiate a good agreement," China's chief negotiator Xie Zhenhua told delegates from about 170 nations.
A global U.N. deal to curb rising greenhouse gas emissions is meant to be decided in Paris in late 2015 to slow global warming that a U.N. panel of experts says will cause more heatwaves, floods and rising sea levels.
Xie said developed nations, which have promised to raise aid to $100 billion a year by 2020, should have legally binding obligations to provide finance and technology to emerging economies, along with legally binding cuts in emissions.
But European Climate Commissioner Connie Hedegaard said it would be hard to treat promises for cash in the same legal way as cuts in emissions of greenhouse gases.
"More than one finance minister would say: 'how are we going to do that?'" she told a news conference.

Developed nations agreed in 2009 to raise aid to developing nations to the $100 billion target by 2020 from an initial $10 billion a year from 2010-12.
But austerity cuts in many nations mean they have not set clear milestones for raising aid between 2012 and 2019, money meant to go to everything from expanding the use of solar power plants to flood defenses along vulnerable coastlines.
Last month, a "Green Climate Fund" - a U.N. body based in South Korea due to channel billions of dollars to developing nations - said it was ready to start accepting cash after agreeing details of how it will work.
Donors will also meet in July, in a venue yet to be decided.
Peru's Environment Minister Manuel Pulgar-Vidal, who will host a U.N. climate conference in late 2014, said he hoped for contributions for the Green Climate Fund of $10 billion this year.
Alix Masounie, of the French branch of international environmental network Climate Action Network, said: "The Green Climate Fund is finally open for business ... but it remains an empty shell," adding that developed nations should come up with $15 billion as a first payment.
Berlin said on Friday it would provide cash, but gave no details. "Germany will make a significant financial contribution," Environment Minister Barbara Hendricks said.
Rich nations say the private sector is most promising. "We should use public resources to mobilize far greater sums of private finance," said Trigg Talley, the U.S. representative.
The United States on Monday announced plans to cut emissions from power plants by 30 percent below 2005 levels by 2030 as a cornerstone of President Barack Obama's climate policies, an encouragement to U.N. negotiations after little progress.
The White House contested a report by a group of scientists that said its plans were insufficent to meet a national goal of a cut of 17 percent in emissions by 2020, from 2005 levels. "The United States is on track to fulfill our commitment," a spokesman said.
China also said that its scientists were divided over a plan to cap its soaring emissions, but said it would set a cap as early as possible. (Editing by Robin Pomeroy)

Related
Before You Go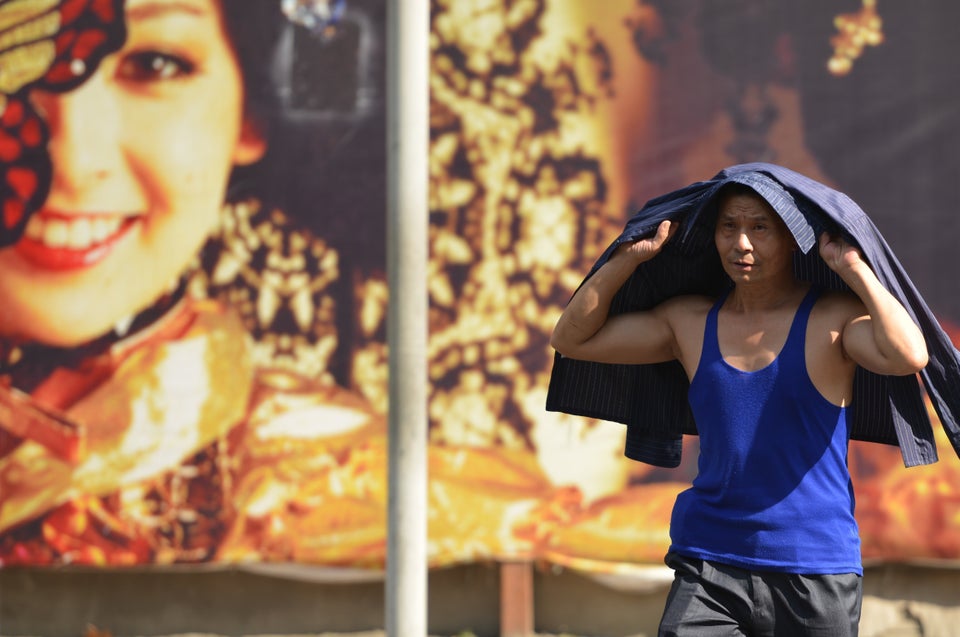 Heatwave Hits China
Popular in the Community