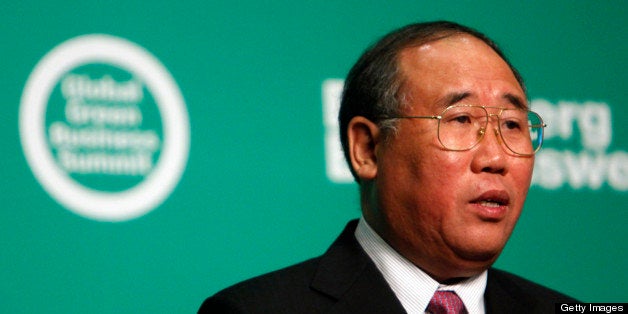 BEIJING, April 18 (Reuters) - The crisis facing the European carbon market will not deter China from plans to establish its own emissions trading platform or its other climate pledges, the senior official responsible for climate change said on Thursday.
Xie Zhenhua, vice-director of the National Development and Reform Commission in charge of climate policies, said efforts to cut greenhouse gas emissions were a "domestic requirement". They were, he said, designed to address longstanding inefficiency and environmental problems, and did not depend on other nations, or on the state of the economy.
"China has pledged these targets to the international community to deal with climate change and they will not change," he said at an event in Beijing. "Even if other countries say they will do nothing, we will keep to our strategy. No matter what happens to our economy, we cannot make any change."
The global financial crisis has saddled Europe's Emissions Trading Scheme (ETS) with a crushing oversupply of carbon credits and record low prices, but the EU parliament this week rejected proposals to bail the market out.
The ETS allows enterprises to meet their carbon reduction targets by purchasing carbon credits from the market, enabling them to keep emitting greenhouse gases. Many credits have been generated by low-carbon projects in China as part of a United Nations scheme known as the Clean Development Mechanism.
China is planning a similar domestic scheme in which carbon-intensive enterprises and industries can meet their own targets by acquiring the emission quotas allocated to other firms.
Xie said China ultimately sought to link its carbon trading platforms with those elsewhere, but was focused now on domestic needs.
"In the future we will establish a link, but in the next few years we first need to establish a carbon market according to Chinese conditions and the conditions of developing countries," he said.

He said China would learn from mistakes made in Europe, especially when it comes to prices, with Shanghai set to include a mechanism by which carbon credits can be taken off the market when supplies are too high and prices too low.
Carbon prices on Europe's ETS were trading at an all-time low of 2.46 euros ($3.21) per tonne on Tuesday, down from 18 euros just two years ago. Xie said the problem was that the mandatory emission cuts in Europe had been set too low.
"Why have the prices gone from such a high to such a low? Because of the rate of emissions cuts," he said. "If it was higher, and if there were more pressures, the market would be much more active. It is probably related to the initial design of the exchange and the way emissions targets were allocated."
China is the biggest emitter of greenhouse gases on an aggregate basis, but levels are low in per capita terms.
Xie said China's pilot carbon market scheme was on track, with trading to begin in the southeastern city of Shenzhen in June and later in the business hub of Shanghai before year-end.
But he said China would find it increasingly difficult to meet its 2020 climate change pledges. Problems, he said, would "get harder and harder and the costs will be higher and higher".
China has pledged to reduce 2011 levels of carbon intensity -- the amount of climate-warming carbon dioxide produced per unit of GDP growth -- by 40-45 percent by 2020.
It has also vowed to increase the share of non-fossil fuel energy to 15 percent of its total energy mix by the same period and close vast swathes of inefficient industrial capacity. ($1 = 0.7668 euros) (Editing by Ron Popeski)

Support HuffPost
The Stakes Have Never Been Higher
Related
Before You Go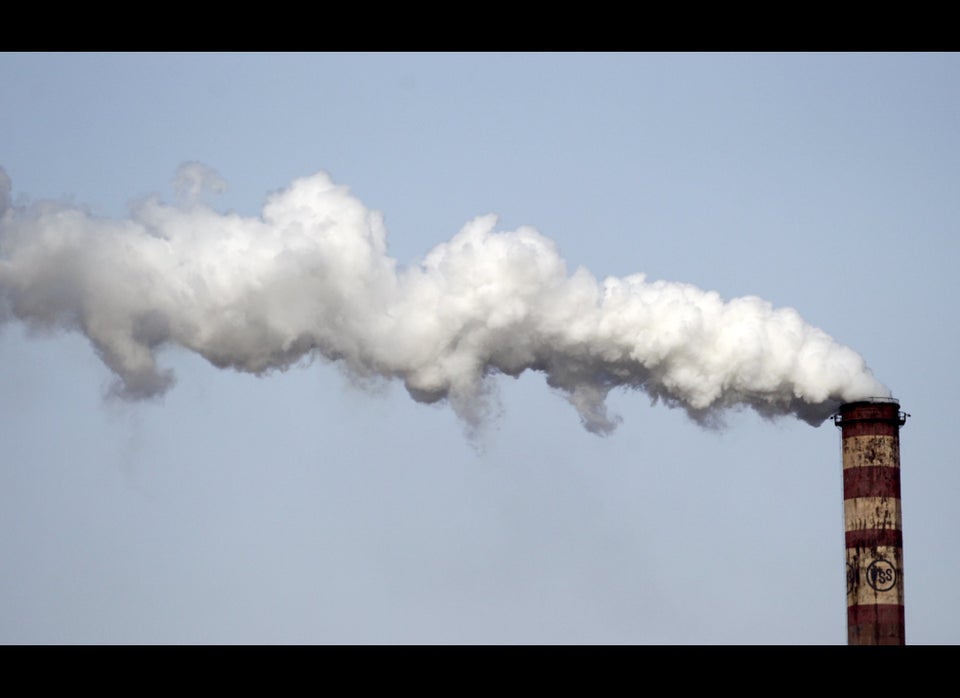 Top 10 Most Polluting Countries (2011)
Popular in the Community