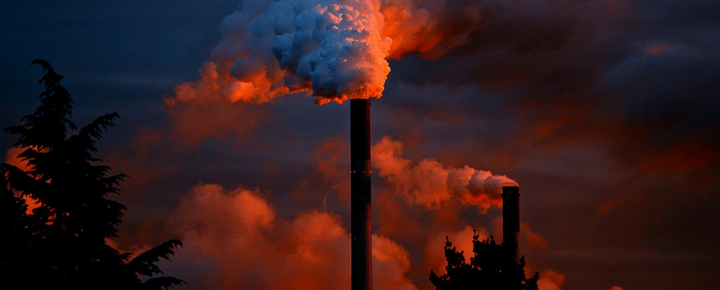 To go into force, the Accord must be ratified by at least 55 nations that cumulatively emit more than 55 percent of the world's greenhouse toxins. As of September 7th, 180 parties had signed the agreement and, of those, 27 had submitted ratification papers to the United Nations. Together the 27 nations account for more than 39.4 percent of global greenhouse gas emissions, with China accounting for 20 percent and the U.S. accounting for 17.9 percent.
G20 Countries Contribute to Climate Change
The signing was done on the eve of the G20 Summit in Beijing, which is significant because the G20 nations account for 80 percent of global greenhouse gasses. Thus far, only three G20 countries have ratified their agreement, the Democratic Republic of Korea being the third. Of the remaining members, Russia and the European Union would together account for an additional 19.63 percent and ratification by both of those countries would exceed the 55 percent level set by the Accord.
China Seeks to Lead Global Environmental Efforts
China's very public step toward improving its environmental record also signifies its evolution as a global leader in more than just manufacturing. By joining with the United States in this project, China stepped ahead of other world leaders like Angela Merkel of Germany and Japan's Shinzo Abe (who have yet to ratify their commitment to the Accord) and actively committed his country to adopt cleaner and safer industrial practices. Considering that the country's manufacturing hub accounts for as much as half of the world's production output, the project he's assumed is monumental.
China is Already Addressing its Environmental Woes
For a country which re-engaged with the outside world less than four decades ago, China has eclipsed every other nation on earth with its rapid growth and mechanization. That growth has come at a cost, however, and environmental concerns were most often second to economic success at almost every level of business and government. The burning of coal continues to be its primary source of energy generation, but the byproducts of burning coal are the most egregious greenhouse gasses. China's automobile population is also growing, with more than 17 million new cars added just in 2014 alone. Water supplies have been depleted or polluted. Clearly, the country must make changes to slow or halt the damage these circumstances are causing.
What China is Doing About its Environmental Issues
China is aware of the challenges its current environmental woes are causing its economy and its people. This past March, the country unveiled its 13th Five-Year Plan for Economic and Social Development (2016-2020). The Plan contained a set of climate and energy-related targets aimed at reducing its dependence on fossil fuels (like coal) while building a healthy alternative fuels industry.
The plan notes some of the successes China has already enjoyed in its energy sector, such as having dropped CO2 emissions levels by 20 percent from its 2010 level. Its targets for implementing alternative fuels are also impressive:
· increasing wind-generated power to 200 Gigawatts (GW), up from 129 GW in 2015;
· upping solar power generation to 100 GW, up from 43 GW in 2015;
· upping hydropower to 350 GW, up from 320 GW in 2015, and
· accessing 58 GW of nuclear power, up from 26 GW in 2015.
China is clearly intent on improving its environment, and its population's overall health, by cleaning up how it does business. Its ratification of the Paris Climate Accord is yet another demonstration of the country's commitment to being a world leader in environmental health just as it remains a leader in global manufacturing.
Do you know your risk profile?
And I always welcome questions and comments via email or phone. I can be reached at (+61) 413 089 020 or via email: carsten@vantagecompliance.com
Related
Popular in the Community