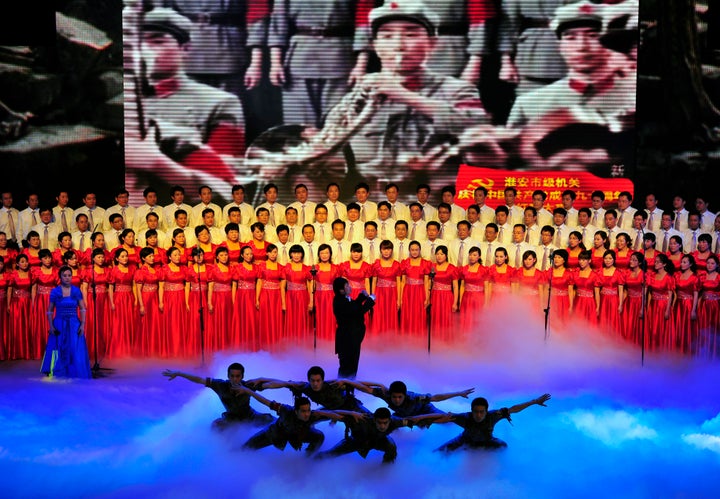 Although China doesn't officially mark the 90th anniversary of its Communist Party until July 1, the nation's citizens appear to already be getting into celebratory mode.
In an effort to pay homage to their political party, Chinese officials recently launched the "red song" campaign, which urges citizens to dance and sing along to patriotic music. As the Los Angeles Times is reporting, "red songs" (or songs written in praise of the Communist Party) are now experiencing a nationwide fad, with elaborate public performances, singing contests and even karaoke playlists now including the pro-revolutionary ballads. Among the most popular musical offerings are titles like "Without the Communist Party, There Would Be No China" and "Follow the Party."
China Daily quotes several Chinese residents, including several youngsters, as saying they are especially fond of the songs. "When I sing red songs with my classmates in a chorus, I feel my heart vibrating and feel deeply touched," said Bao Lan, a 14-year-old middle school student in Hangzhou, capital of Zhejiang province. "I sing loudly, and the songs make me more curious about what happened in those days." Meanwhile, others say the campaign is a cruel throwback to a dark period in Chinese history.
The unusual campaign is just the latest phase of the "red culture movement" begun by Bo Xilai, who started promoting the singing of red songs soon after he became Party chief of Chongqing at the end of 2007. "Red songs won public support because they depicted China's development path in a simple, sincere and vivid way," Bo said.
View photos of China's "red song" movement, including lively performance shots, below: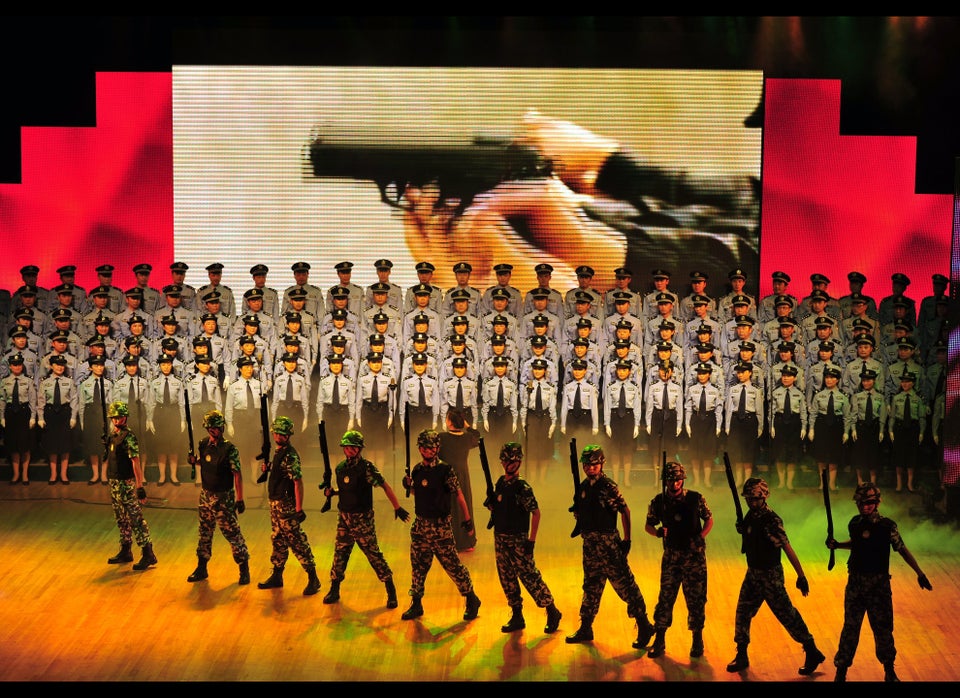 China Communist Party 90th Anniversary
Related
Popular in the Community