Theme parks are booming in China right now, thanks to the rise of the country's middle class. Disney Resort is gearing up to open its doors in Shanghai in early 2016 and Universal Studios, which Steven Spielberg will help design, is slated to arrive in Beijing in 2019.
Not to be outdone, the Chinese government opened its very own Communist theme park on Monday in the city of Wuhan. The opening of the three million-square-foot "educational park" conveniently comes just days before the "Golden Week," a seven-day public holiday from Oct. 1 to 7 commemorating China National Day.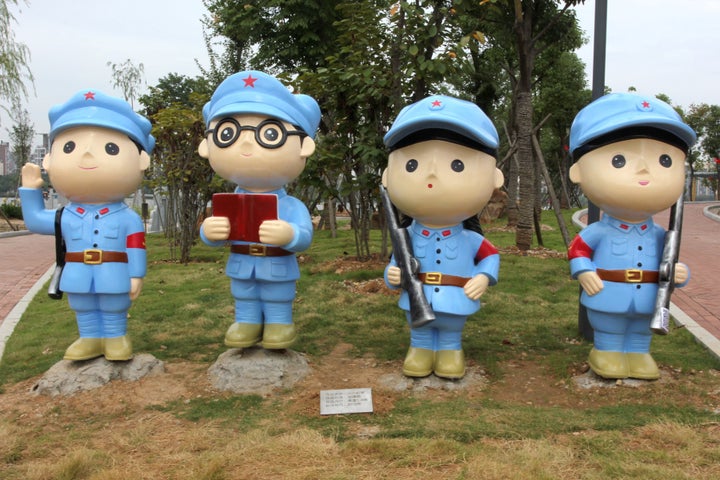 The park focuses on highlighting important facets of Communist Party history and "outstanding Communist deeds," according to a statement in Chinese by the Wuhan municipal government's propaganda department.
And instead of roller coasters, waterslides and people dressed up as movie characters, the park features 29 statues of "great Communist figures" with 100-character-long biographies.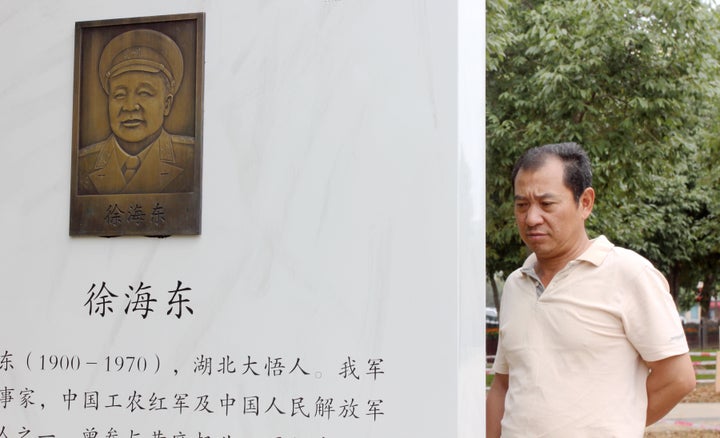 The park is carefully divided into sections, and is organized to show the Communist Party's greatest glories. It features sculptures, interactive experience areas, and galleries themed on the Chinese flag, the lives and work of major Communist Party figures and the party's history.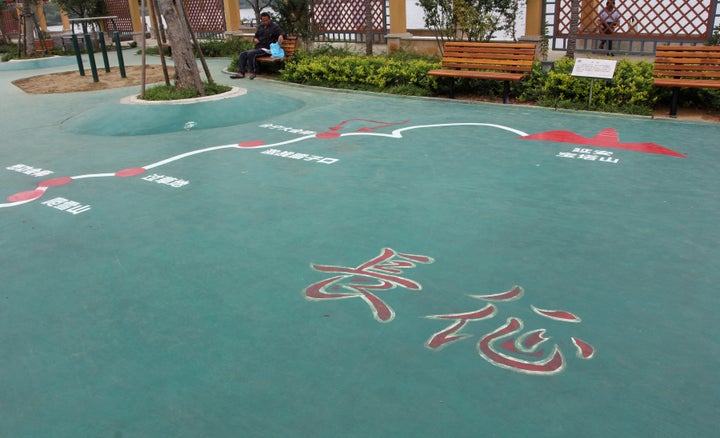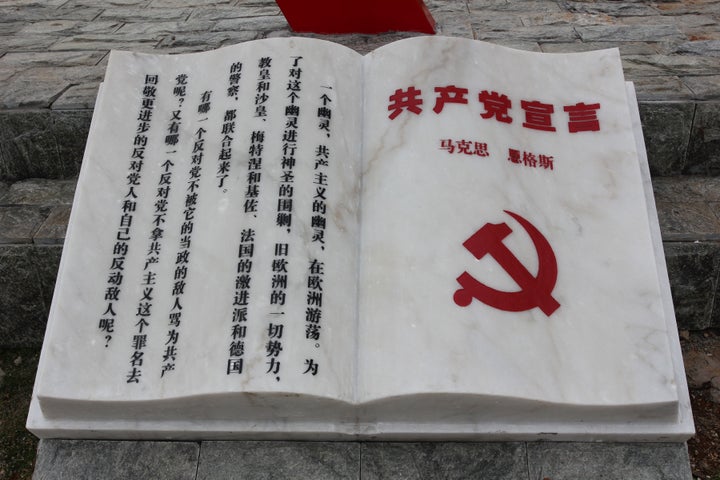 "The designers of the park calculated that the elderly, middle-aged, young adults and children would all be able to sightsee, tour and rest in the park, and identify with the core values of socialism," Wuhan's propaganda department wrote.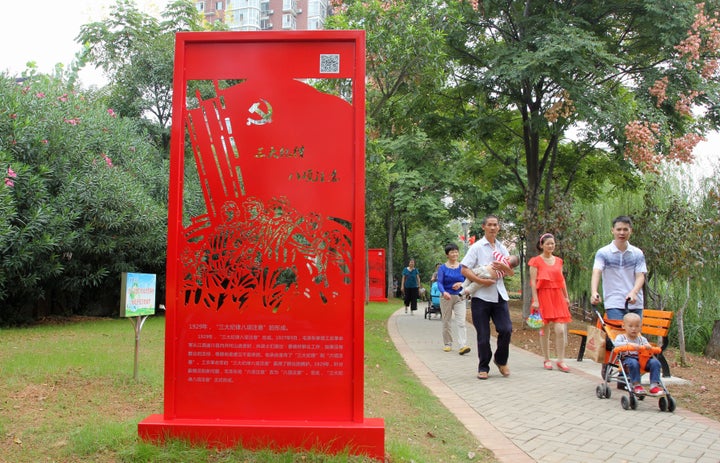 Building theme parks is part of a long tradition of communist societies to instill the countries' values and patriotism in their citizens. In 2001, former Soviet republic Lithuania opened Grutas Park -- nicknamed "Stalin's World" -- featuring statues of Vladimir Lenin, Josef Stalin and other Soviet party leaders. In the early 2000s, Serbian businessman Blasko Gabric built "Yugoland" in the former Soviet republic of Lithuania, where people could take part in communist sing-alongs, buy communist merchandise, and even obtain virtual Yugoslavian passports. While Grutas Park remains a popular tourist attraction, Yugoland has since been shut down due to lack of funding.
And in China particularly, "red tourism" is back on the rise, where millions flock to parks like the one in Wuhan to enhance their "patriotic education." In 2008, China's Wuxiang county opened a cultural park featuring stage shows and trips that allowed visitors to experience life as a guerrilla fighter in the Sino-Japanese War of 1937-1945.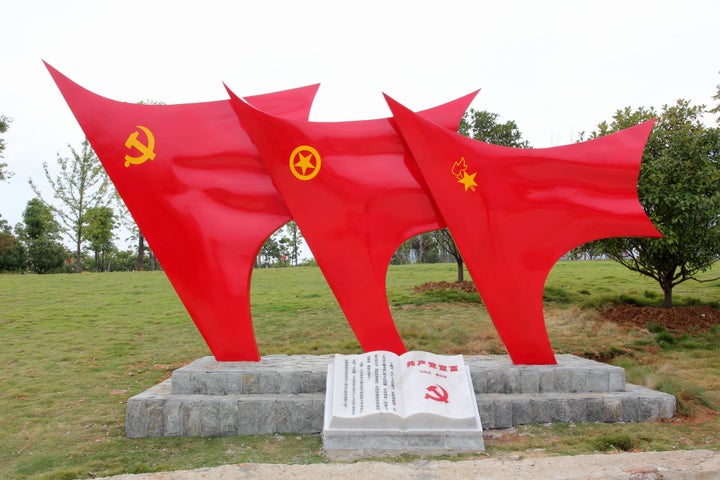 The propaganda-filled park seems to have attracted some enthusiastic supporters on its first day. Some 300 attended the opening ceremony and festivities, the Communist Party's official newspaper, People's Daily, reported. Some of the shouts overheard at the park were:
The Internet wasn't so hot about the news, however. Critics on Weibo, China's microblogging website, lamented the park's opening, calling it a waste of taxpayers' money, The Guardian reported Thursday. And here's what some Twitter users thought:
China's V-Day Parade: 70th Anniversary Of WWII
Popular in the Community