Chinese police detained or questioned over 100 lawyers and human rights advocates this weekend, human rights NGOs reported.
Many of those detained belong to a broad network of lawyers involved in the "rights defense movement" –- a specific term in Chinese that encompasses everything from defending dissident artists to helping farmers resist the government acquisition of their land. It was the latest wave of detentions in an ongoing crackdown on Chinese civic institutions, said Maya Wang, a China researcher with Human Rights Watch.
"In the past two years, the government has targeted each pillar of China's nascent civil society -- the Internet, press, activists, NGOs," Wang told The WorldPost.
Past government crackdowns responded to dissidents' calls for action, but President Xi Jinping's government appears to have gone on the offensive by targeting lawyers, Wang explained. "This proactive approach is congruent with the Xi government's wider crackdown on civil society, which has been very strategic and systematic," she said. The detentions reportedly began on Thursday morning with the arrest of Wang Yu, (no relation to Maya Wang), a lawyer at Fengrui Law Firm in Beijing. Wang reportedly sent messages to her contacts in the wee hours of Thursday morning, painting a disturbing scene: after dropping her husband and son off at the airport, she returned home to find that her Internet and electricity had been cut off. She described hearing sounds outside the door as people attempted to break into the apartment. Soon afterward, Wang's messages stopped and she went missing.
Wang Yu, a prominent Chinese lawyer, went missing early on Thursday.
Wang was well known for taking on difficult cases, and over one hundred lawyers from around the country quickly signed and published an
on Friday condemning her arrest and demanding due process. But soon after that letter was released, police began to take many of the signatories into custody. Some individuals were merely brought in for questioning, while others remained unreachable on Monday. Chinese human rights organization
estimated that 107 people had been rounded up as of Monday morning, with seven people arrested, 15 gone or unreachable for long stretches of time, and 85 temporarily questioned and then released.
While most detainees have been released, lawyers from Fengrui Law Firm reportedly remained in custody on Monday.
The detentions earned a rebuke from the U.S. State Department and sparked protests in Hong Kong, as well as outside the Chinese consulate in San Francisco. On Monday, China's state media went on the attack against those detained. The state-run Global Times described the Fengrui lawyers as part of a "major criminal gang." The Communist Party's People's Daily published a lengthy piece under the headline "Exposing the Dark Secrets of the 'Rights Defense' Incidents." Those pieces accused the lawyers at Fengrui Law Firm of "polarizing society and fomenting discontent toward the government" by exaggerating contentious incidents, such as the shooting of a petitioner by an armed police officer earlier this year in the city of Qingan. The sweeping detentions could mark the end of China's rights defense movement, which had been growing for a decade before Xi rose to power in 2012, said Wang. As the Internet boomed, lawyers and web-savvy activists learned how to mobilize public opinion when citizens clashed with government officials. "Before Xi came to power, we could point to many successful [rights defense] campaigns that led to successful changes in victims' lives or public policy," Wang said. "Since then, not too much." Not all activists were so pessimistic about prospects for the movement. Huang Qi, a citizen activist who has spent two multi-year stints in jail for operating a rights defense web site, said that the detained lawyers were just one small part of a much broader movement. "We protest any illegal arrests, but China's rights defense movement has been developing for 17 years and it involves all social classes and communities, and tens of millions of people," Huang told The WorldPost. "The core members of the rights defense movement are citizens petitioning the government and peasants who have had their land seized. Arresting a few hundred people from a few places won't harm China's rights defense movement."
Related
Before You Go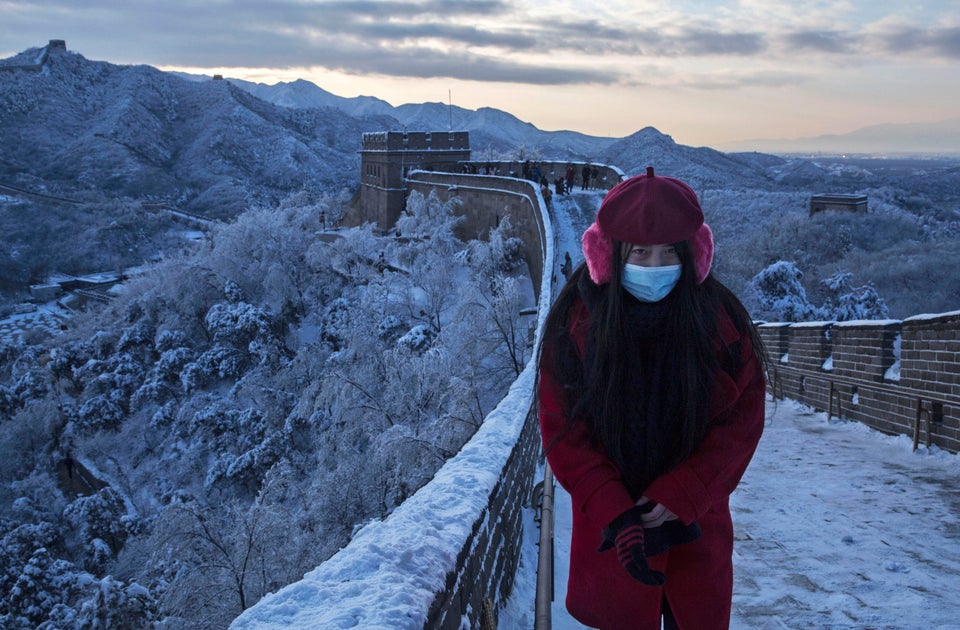 Daily Life In China
Popular in the Community