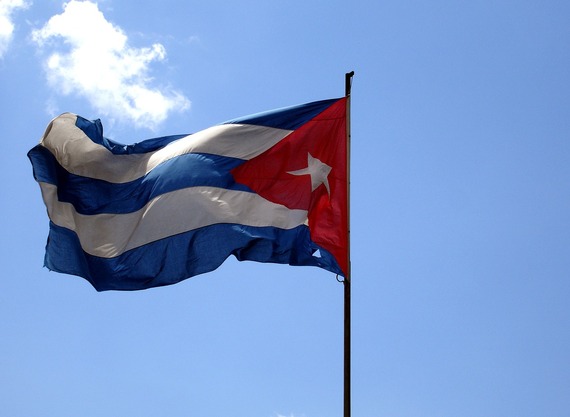 With U.S.-Cuba diplomatic relations officially restored, albeit far from ideal, how does this curveball impact China-Cuba relations?
China's Ministry of Foreign Affairs called thawing of U.S.-Cuba relations "a good thing," but made clear "China and Cuba have long enjoyed friendly and mutually beneficial cooperation. We will deepen our relations with Cuba, and this does not target nor affect any third party."
Nonetheless, China-Cuba relations have certainly strengthened since Chinese President Xi Jinping assumed office in 2013. Overall, Chinese trade with Latin America reached $261.6 billion in 2013 and bilateral trade between Beijing and Havana reached nearly $1.6 billion during the first three quarters of 2015, the Chinese Embassy in Havana said, according to Chinese state-run media.
When Mr. Xi officially visited the communist country at end of a four-country tour in July 2014, he signed 29 bilateral agreements on a multitude of areas, including finance, agriculture, industry, telecommunications, oil, and energy.
"China cherishes the traditional friendship between the two nations. No matter how the international situation changes, it will be a set policy of China to develop a long-term friendship with Cuba," Mr. Xi stated during his 2014 Cuban visit.
Recent developments might test Beijing's "traditional friendship."
Hotel giant Marriott and Chinese insurance company Anbang were caught in a more than $14 billion bidding war for Starwood hotels, which recently became the first U.S. hotel chain to operate in the Cuban market. Marriott tentatively won the deal when it proposed a $14.41 billion bid mere days after Anbang offered its bid. Anbang or another firm has until April 8th to propose a counteroffer.
This news comes on the back of a 2010 agreement by Chinese and Cuban investors to construct a massive $117-million hotel in Havana.
Aside from infrastructure projects, telecommunications and energy are major areas of joint cooperation. But it remains unclear whether Chinese telecommunication giants like Huawei will strengthen its grip on the Cuban market like it has in other countries.
It is critical for China-Cuba relations to develop multiple areas of strategic cooperation to offset any competition from reestablished U.S.-Cuba relations. Beijing has clearly demonstrated willingness to invest in Havana and the region. Last year, officials stated desires to increase trade volume between China and the Community of Latin America and Caribbean States (CELAC) to $500 billion and boost Latin American direct investment to $250 billion by 2025. Such willingness sends a clear message.
Calling all HuffPost superfans!
Sign up for membership to become a founding member and help shape HuffPost's next chapter