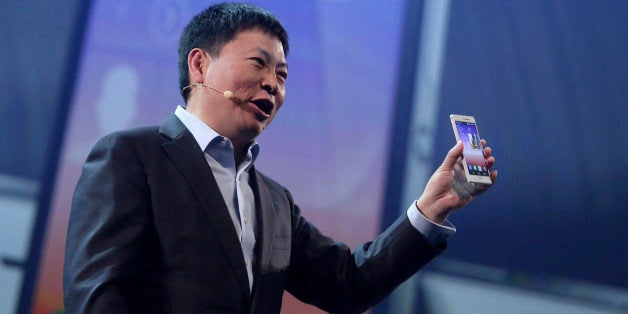 SHANGHAI -- People wonder what China will do for an economic encore after three decades of nuts-and-bolts industrial growth. But all you need to do is look at your smartphone to find the answer.
It's ITC, e-commerce and social media. This ancient society is an ideal growth medium for all three.
In America, we favor the "genius in the garage" theory of the 21st century economy: Our great universities will churn out a new Bill Gates or Steve Jobs and we will be fine.
But connectivity is the new engine, and China is a monument to it. Profit in this new economy is less a matter of quantum leaps of innovative imagination than of the steady build-out of systems and methods for extending communication. In China, a nation of 1.3 billion people, the historic burden of vast size and population has become what Adam Smith would call a comparative advantage.
The ancient Chinese built a network of transportation canals that in that day were far ahead of anything else in the world. Now, having poured vast sums into physical infrastructure, with more to come, the nation can draw on its supply of labor to handle the fast-delivery requirements of e-commerce.
Companies such as Weibo, WeChat and Huawei -- just to mention three of the dozens rising here -- are creating and riding a wave as China expands its own digital systems and uses the momentum of that growth to expand worldwide.
It's probably too late for American companies to get a truly major piece of the action on all of this; the Chinese tech companies are now moving too fast, and government restrictions on solo foreign investment remain too daunting. Chinese companies are headed to Wall Street for more backing, and their success so far means that they will get financing from around the world to expand their reach.
With even more money to spend, China doesn't mind if it relies on "technology transfer" -- purchased legally or otherwise. There's a reputation that some here are not too proud to buy, steal or copy ideas. But, the nation is increasingly relying on home-grown engineering talent to handle the prosaic but essential tasks of building networks, writing code and designing sites and apps to meet the gargantuan needs for a digital society here.
The telecom giant's research headquarters here have the super-secure, vaguely ominous aura of a military contractor -- a kind of Lockheed Martin of the East.
The long, glass-walled corridors are empty, the floors carefully polished, and few people can be found on the crosswalks that traverse an atrium. Nothing is out of place anywhere. You don't see any of the 10,000 engineers at work when you are invited to a conference room with plush chairs and TV screens.
Huawei isn't a government contractor, and isn't even owned by the government in a country described by its new-generation leaders as a "Confucian socialist state."
It's a private company, founded by one man, Ren Zhengfei, and owned by its employees, including him. Whether it is truly "private" or not is up for debate, but in the end a meaningless question. Ren is a veteran of China's army, and the company has close ties to the government.
Huawei tried to buy an American company but was rebuffed. No matter. They are moving ahead on their own, with their own.
Meanwhile, the Chinese will buy imagination if they can't supply it themselves. Here in Shanghai -- a cosmopolitan city that has a Western feel -- planners are hoping to attract creative talent from around the world to live and work.
If they can't beat Silicon Valley, they can at least try to import a version of it.
Before You Go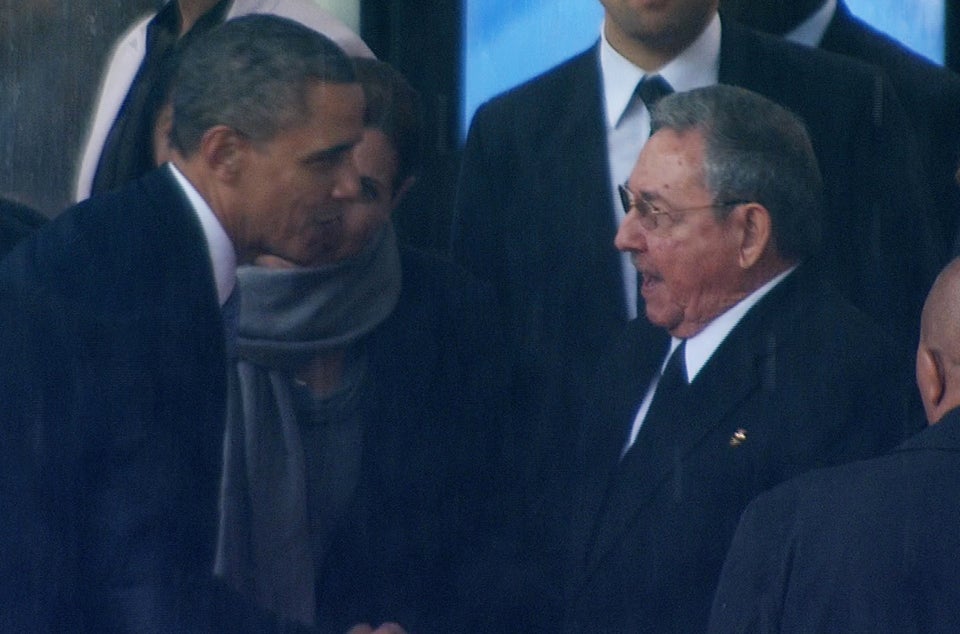 Obama's Handshakes Around The World
Popular in the Community