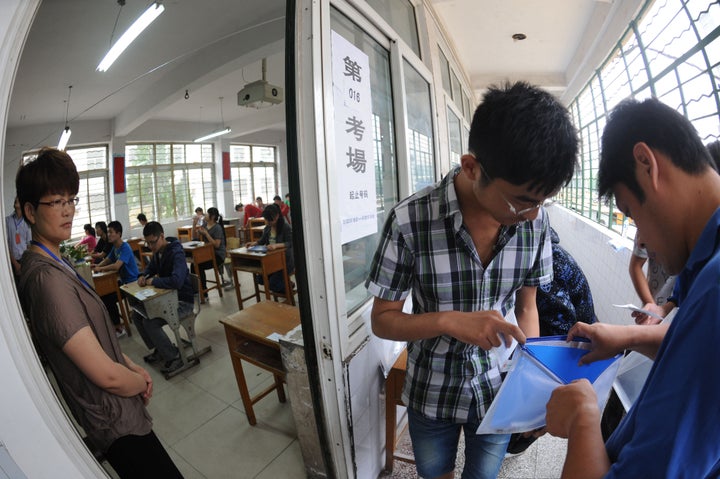 Xing Wei college, a privately run institution in Shanghai, is the first of its kind in China.
The college represents a divergence from traditional Chinese education, which is widely criticized for emphasizing rote memorization and stifling creating thinking.
Weiming Chen, a Harvard-educated investor and founder of the college, said he wanted to cultivate a crop of students who could think in new ways.
"We want students who have the courage to pursue their desires, to know what they really want; that's different from the traditional definition of top students," he told the South China Morning Post.
In 2005, Chen bought the campus of a cash-strapped college located 20 minutes from Pudong International Airport. He and others spent 500 million RMB renovating the site into a campus, turning to American colleges like Yale and Amherst for inspiration.
The college expects to compose its student body of 30 percent foreign students and 70 percent local students, and will employ professors from American institutions. It also offers a traditional liberal arts curriculum, with courses such as "History of Art in the West" and "Prose Fiction and Narrative Analysis."
The opening of Xing Wei college comes on the heels of several attempts to reform a widely-criticized national educational system.
"I hope SUSTC will be a new model for China's education revolution that could also promote China's scientific system revolution," university President Zhu Qingshi said.
In a triumph for education reformers, the Chinese Ministry of Education granted SUSTC with legitimate status within Chinese higher education. In return, SUSTC agreed to consider gaokao scores as a significant, but not deciding, factor in university admissions.
In 2010, the Chinese government passed a 10-year reform plan that loosens state control of education and allows for more experimenting with western educational styles. The program's aims include modernizing education and "always putting moral education in the first place."
"It is imperative to further emancipate our mind, update our concepts, deepen educational reform, open education still wider" reads an outline of the plan.