UPDATE: Reuters reports that Chinese authorities in Kunming have closed two of the city's fake Apple stores due to lack of authentic business permits.-----
The following is perhaps the greatest Chinese knock-off of all time.
A blogger living the southwestern Chinese city of Kunming, in Yunnan province has discovered bit-for-bit rip-offs of the iconic and well-branded Apple retail stores.
The BirdAbroad blog describes a store housing display cases filled with what appear to be Apple products, that unmistakable Apple Store design, "classic Apple store winding staircase" and even Apple "employees" wearing blue t-shirts ready to assist customers with all of their Apple troubleshooting needs.
But, of course, there's more to this store than meets the eye. Bird writes, "this was a total Apple store ripoff. A beautiful ripoff - a brilliant one - the best ripoff store we had ever seen (and we see them every day).
There are a few hints at the store's inauthenticity, though. The chipping paint job, the rickety spiral staircase and the fact that the official Apple directory lists only four Apple stores in China, two in Beijing and two in Shanghai.
But what most makes this feel like this could be an episode of "The Twilight Zone" is the following notation by Bird: "[T]hese salespeople [...], hand to God, all genuinely think they work for Apple."
According to the blog post, when Bird and her boyfriend attempted to take photos they were "quickly accosted by two salespeople" who said that photography was not allowed. The couple were welcomed with slightly more open arms when they "may or may not" have said they were American Apple employees on vacation visiting the Chinese store locations.
And as if the blogger thought she could escape the impostor retail outlets, "a 10-minute walk around the corner revealed not one, but TWO more rip-off Apple stores."
An Apple representative was not immediately available for comment.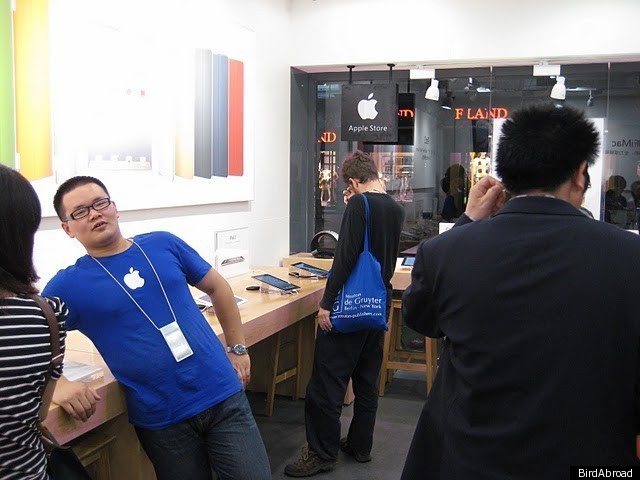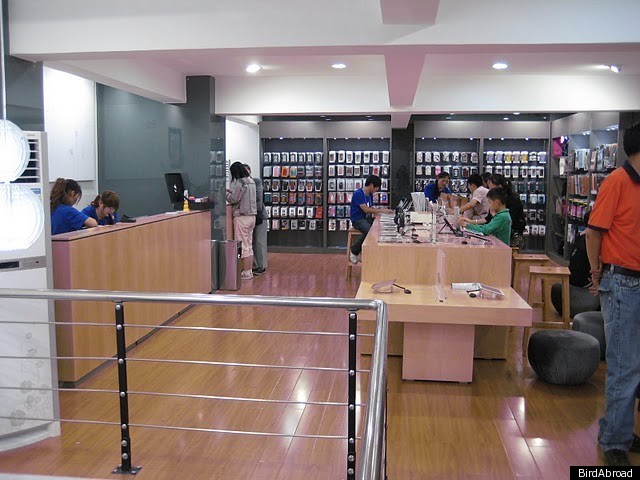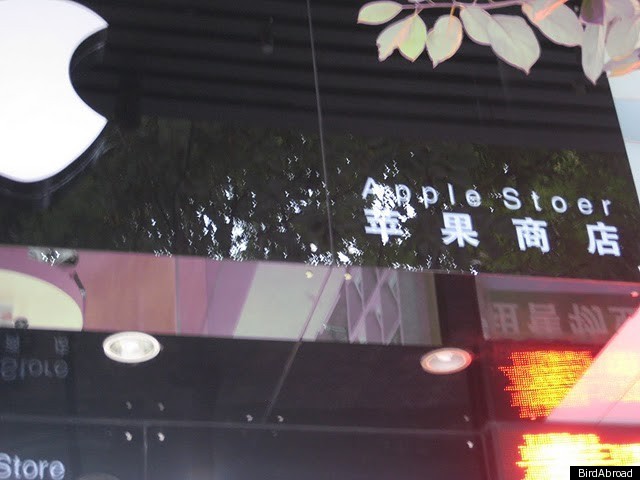 Related
Popular in the Community