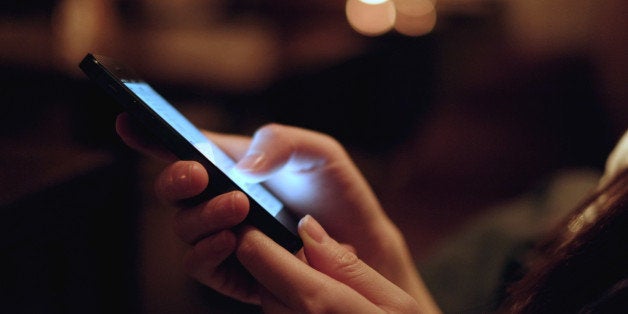 BEIJING (Reuters) - Hua Ruobin started using Blued two years ago to meet other gay men in China, setting up weekend dinners or dates in karaoke bars.
The gay dating app has been a godsend for Hua, allowing the university student in the southern city of Guangzhou to privately contact Chinese men seeking same-sex companionship.
Homosexuality is not illegal in China, but remains a taboo subject in the world's most populous country.
"I found nine (gay friends) through the app," said Hua, 22, who felt he could never talk to his heterosexual friends about being gay. "Now I have a group of friends just like me to whom I can open my mind."
Blued is the brainchild of Ma Baoli, 36, a former policeman who quit his job to play Cupid to millions of gay men in China.
The free Chinese-language app uses the GPS capability of users' smartphones to identify nearby members. As with other dating apps, users can scan profiles, chat privately with the potential Mr Right or hang out in a group chatroom.
Blued quickly found favor with gay people, adding 15 million users in two years. There is scope for expansion, with Ma's company raising $30 million last year from a U.S. venture capital firm. Its long-term goal is to list on the Nasdaq.
"That would be an even better way to show off China's development than a big advertisement in Times Square," said Ma, referring to New York's most famous intersection.
LGBT activists in China say Blued has helped gay men develop a positive self-image and fight social prejudices that force homosexuals to stay anonymous.
"It is not only a hook-up app any more, but also spreading knowledge about the community," said Raymond Phang, an organizer of the annual Shanghai Pride celebrations.
Ma's efforts to prevent HIV/AIDS have found support from a government eager to promote safe sex among gay Chinese.
At the Beijing headquarters of Ma's firm, app users can take free HIV tests, administered only by gay members of a staff of more than 50, so as to minimize any potential embarrassment.
A red ribbon icon on the app gives Blued users easy access to information on condom use and AIDS. It offers authorities a way to reach out to gay men, a group the World Health Organisation says is at high risk of catching the disease.
"On the street, it is difficult for researchers to find gay groups," said Ma. "We could help the government to help the people that it can't reach."
(Reporting by Beijing bureau; Writing by Tony Tharakan; Editing by Clarence Fernandez)

Popular in the Community