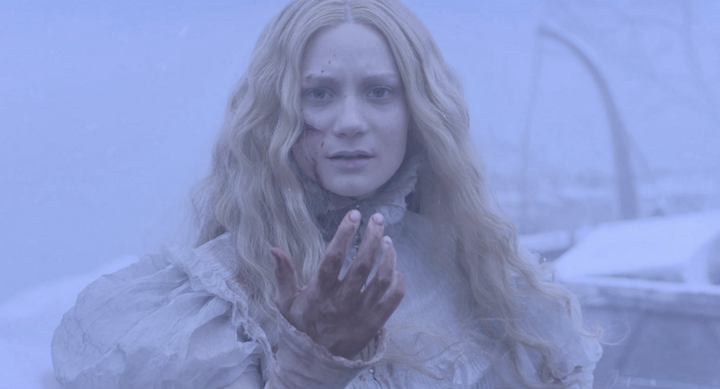 "Crimson Peak," which was directed by "Pan's Labyrinth" auteur Guillermo Del Toro and released in the U.S. on Oct. 16, certainly does that. The first line in the movie, and even its trailer, is "Ghosts are real, that much I know." There's even a brief pseudoscientific explanation in the movie for the existence of ghosts -- something involving minerals in the soil. And ghosts pop up on screen regularly throughout the entire film. 
So although some horror movies have gotten around the ghost ban by either explaining away their presence as a hallucination or by editing out offending scenes, neither path seems open to the makers of "Crimson Peak."
So far, "Crimson Peak" has underperformed at American movie theaters, netting just $16 million in its first weekend, despite showing on almost 3000 screens. So it needs foreign money badly. The China Film Bureau hasn't yet announced a decision on the movie, so for now, its financial future is in limbo -- a scarier prospect for its investors than any ghost. 
PHOTO GALLERY
Horror Movies You Need To See
Calling all HuffPost superfans!
Sign up for membership to become a founding member and help shape HuffPost's next chapter