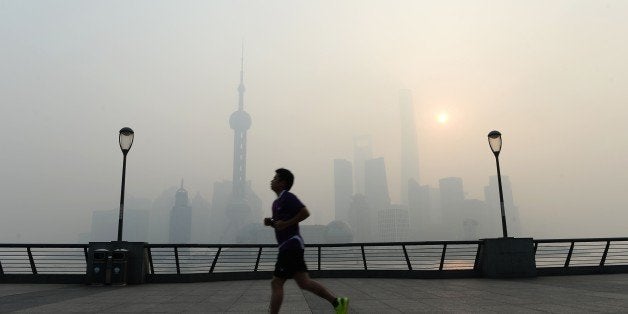 By Alister Doyle, Environment Correspondent
OSLO, April 13 (Reuters) - China is poised to overtake the United States as the main cause of man-made global warming since 1990, the benchmark year for U.N.-led action, in a historic shift that may raise pressure on Beijing to act.
China's cumulative greenhouse gas emissions since 1990, when governments were becoming aware of climate change, will outstrip those of the United States in 2015 or 2016, according to separate estimates by experts in Norway and the United States.
The shift, reflecting China's stellar economic growth, raises questions about historical blame for rising temperatures and more floods, desertification, heatwaves and sea level rise.
Almost 200 nations will meet in Paris in December to work out a global deal to fight climate actions beyond 2020.
"A few years ago China's per capita emissions were low, its historical responsibility was low. That's changing fast," said Glen Peters of the Center for International Climate and Environmental Research, Oslo (CICERO), who says China will overtake the United States this year.
Using slightly different data, the U.S.-based World Resources Institute think-tank estimated that China's cumulative carbon dioxide emissions will total 151 billion tonnes for 1990-2016, overtaking the U.S. total of 147 billion next year.
The rise of cumulative emissions "obviously does open China up to claims of responsibility from other developing countries," said Daniel Farber, a professor of law at the University of California, Berkeley.
In a U.N. principle laid down in 1992, rich nations are meant to lead in cutting greenhouse gas emissions because their wealth is based on burning coal, oil and natural gas since the Industrial Revolution began in the 18th century.
Emerging nations, meanwhile, can burn more fossil fuels to catch up and end poverty. But the rapid economic rise of China, India, Brazil and many other emerging nations is straining the traditional divide between rich and poor.

"All countries now have responsibility. It's not just a story about China -- it's a story about the whole world," said Ottmar Edenhofer of the Potsdam Institute for Climate Impact Research and co-chair of a U.N. climate report last year.
India will overtake Russia's cumulative emissions since 1990 in the 2020s to rank fourth behind China, the United States and the European Union, according to the CICERO calculations.
China surpassed the United States as the top annual emitter of carbon dioxide in around 2006 and now emits more each year than the United States and the European Union combined. Per capita emissions by its 1.3 billion people are around EU levels.
Beijing says the best yardstick for historical responsibility is per capita emissions since the 18th century, by which measure its emissions are less than a tenth those of the United States.
But stretching liability so far back is complicated.
Should heat-trapping methane gas emitted by rice paddies in Asia in the 19th century, now omitted, count alongside industrial carbon emissions by Europe? Should Britain be responsible for India's emissions before independence in 1947?
Lawyers say it is difficult to blame people living today for emissions by ancestors who had no inkling that greenhouse gases might damage the climate.
"I feel very uneasy about going back more than a generation in terms of historic responsibility," said Farber, arguing that Berlin could hardly be blamed if someone died by setting off a rusting German World War One landmine in France.
All governments are now working out plans for a climate summit in Paris in December that will set targets for 2025 or 2030. Beijing set a goal last year of peaking its rising emissions around 2030, perhaps before.
"China is acting. It has acknowledged its position as a key polluter," said Saleemel Huq, of the International Institute for Environment and Development in London.
And historical responsibility is at the heart of talks on solving the problem.
The U.N. panel of climate scientists estimated last year that humankind had emitted 1.9 trillion tonnes of carbon dioxide since the late 19th century and can only emit a trillion more before rising temperatures breach a U.N. ceiling of 2 degrees Celsius (3.6 Fahrenheit) above pre-industrial times.
Any fair formula for sharing out that trillion tonnes, or roughly 30 years of emissions at current rates, inevitably has to consider what each country has done in the past, said Myles Allen, a scientist at Oxford University.
"Until people start thinking about blame and responsibility they are not taking the problem seriously," he said. (Editing by Catherine Evans)

Related
Before You Go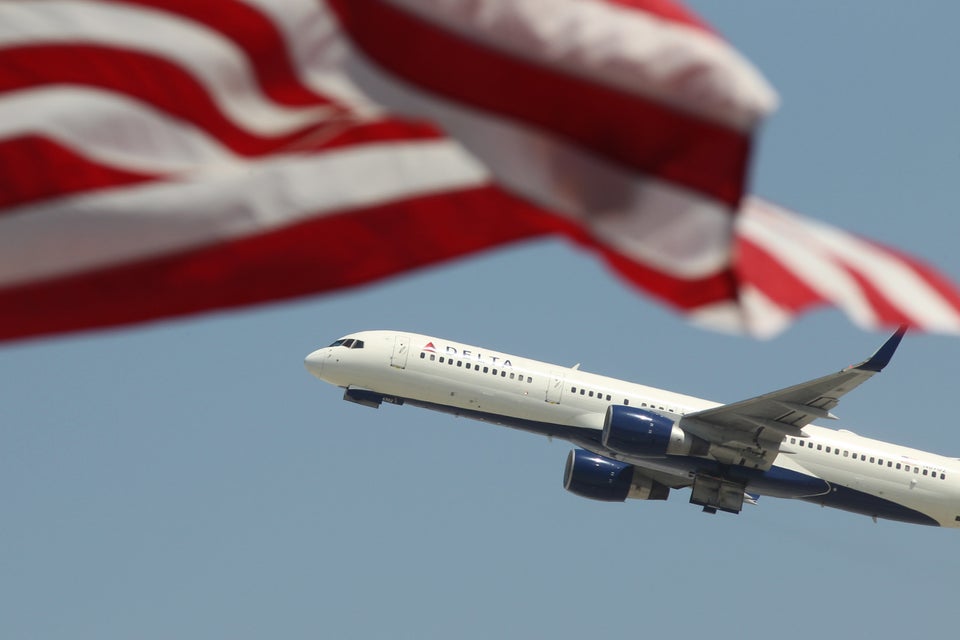 15 Ways You Contribute To Climate Change