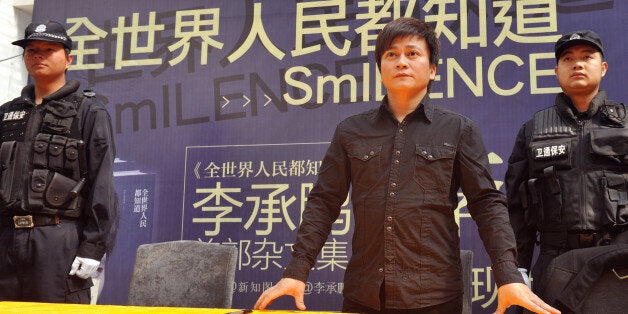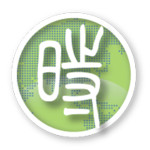 User Generated, Censor Chosen Keywords on Weibo is a monthly feature produced by China Digital Times for The WorldPost.
Li Chengpeng is a political and social commentator whose Sina Weibo account had over 7.4 million followers, and his Sina blog over 342 million visits, as of this March. On July 8, both accounts were suspended.
The scrubbing of his digital presence is yet another blow to "Big Vs," popular public intellectuals who have used their Weibo clout to discuss China's problems and prospects for political reform. A crackdown on Big Vs last fall has had a chilling effect on Weibo, and may have contributed to the social media service's declining userbase.
An editorial in the official Global Times headlined "@LiChengpeng's Deletion Was Bound to Happen" [Chinese] says that Li's writing is "caustic" and "curses the government." It goes on, "But the 'Li Chengpeng style' cannot continue unbounded in China. When it crosses the bottom line, it will be restricted." It seems the censors want to stave off the cumulative effect of the "Li Chengpeng style." It is nothing Li has done, and everything, for which he is now being punished.
Comments in support of Li Chengpeng still linger on Weibo, including snarky ripostes to official media linking to the Global Times article. Sociologist and activist Yu Jianrong wrote: "When reporting incidents like a writer's personal media accounts being blocked, the national-level media doesn't question whether a citizen's basic rights are being infringed on. Rather, it evaluates the 'pros and cons of Weibo.' What kind of a mentality is that?!"
张雪忠:The containment of expression and the censorship of ideas are the most ridiculous things in the world: a small group of people has absolutely and infinitely no confidence in society, yet they require society to devote absolute and infinite trust in their judgement and impartiality! Those who express their thoughts openly and publicly have to be monitored with secret standards by those who hide in the dark. This is the major reason that a society is intellectually dim and morally low.
莫鸣 : In the literary circle, Li Chengpeng is known for his outspokenness, which has set him against many hypocritical "moralists." This is a country where, though freedom of speech is guaranteed by the constitution, various means are regularly used to deprive people of those rights. People are even sentenced and locked up for speaking out. Telling the truth is risky, only lies may survive.
Presaging his own ouster, this April Li blogged a retort to the "Fifty Cent Party" of paid online commentators, who would sycophantically defend China whenever Li criticized domestic issues:
…Our conversation goes like this: I say gas is too expensive, you say it's it's worse in Sweden. I say they don't collect highway tolls in Sweden, you say they do in Japan. I say wages are high in Japan, you say they aren't in Russia. I say Russia has universal health care, you say India doesn't. I say India doesn't have forced demolitions, you say bombs go off in Iraq. I say Iraq has freedom, you say North Korea is far more miserable. I say North Korea has cheap rental housing, you say they still live in caves in Afghanistan. I say Afghans have the vote. You say, "Open your trap again, and I'll crush you to death!"
Calling all HuffPost superfans!
Sign up for membership to become a founding member and help shape HuffPost's next chapter