A recent ruling by a court in Guangdong province is sure to be welcome news for Chinese men looking for a little something extra with their massages.
Last year, the Intermediate People's Court in the city of Foshan ruled that performing masturbation on another person in exchange for money is not illegal and those who perform such acts should not face prosecution, according to a Nandu Daily report translated by the Global Times.
Prostitution is still illegal in China, as it has been since it was banned by the Communist Party in 1949. However, the Foshan court ruled that manual masturbation and "breast massage," in which a woman massages a man with her breasts, are not sex acts, and therefore do not constitute prostitution, Nandu Daily notes.
The case arose in July 2011 when four men were busted for running a massage parlor in Guangdong province that offered "happy endings" and "other erotic massage services" to customers, according to the South China Morning Post. The men were convicted of "organizing prostitution" and spanked with five-year sentences by the Foshan Court of First Instance.
Hoping to beat the charge, the men appealed their convictions to the Intermediate People's Court, where they were found "not criminally responsible" due to "unclear facts and improper application of the law" and granted a quick release.
In Guangdong, locals were nonplussed by the new ruling on happy endings. "Girls come up to you and ask if you need it," Zhang Qian, a resident in Shenzhen, told the Global Times. "Of course, it should not be counted as prostitution because there is no actual sex involved."
The ruling did rub some people in China the wrong way. According to the Global Times, Beijing police released a statement Thursday clarifying that massage parlors providing happy endings in the capital city would still be prosecuted based on a 2001 decree that oral sex and masturbation count as prostitution.
International Business Times notes that rulings by Chinese courts "generally do not set binding precedents," meaning that China's prostitution laws could remain out of whack for the foreseeable future.
Before You Go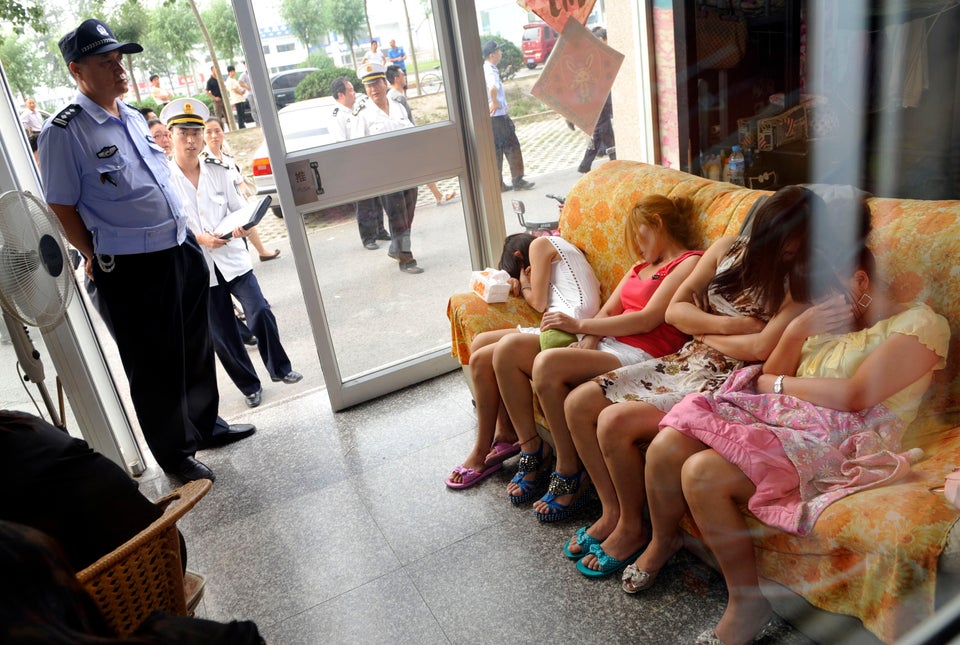 Chinese Massage Girls Busted
Popular in the Community