Massive waves crashed against the coast of China's Zhejiang Province Wednesday as effects from an approaching typhoon coincided with an "astronomical tide."
The high tide creates 60-foot waves 10 days during the lunar calendar, CNN reports. (Scroll down for photos and video.)
Residents and tourists often head to the coast every August to watch the waves, according to China's Central Television. Winds from Typhoon Nanmadol intensified their force and height.
The perfect mix of elements created the sizable wave that almost knocked down a journalist reporting on the phenomenon, as can be seen in the video below.
"Every month in the lunar calendar, the first to the fifth day and the fifteenth to the twentieth days are high tide days in astronomy. Today coincides with the arrival of Nanmadol and, with the wind, the tide becomes even more spectacular," Sun Yiyue, a local park manager, told NTD Television.
The high tide and the effects from the typhoon might increase the likelihood of coastal flooding, NTD Television reports.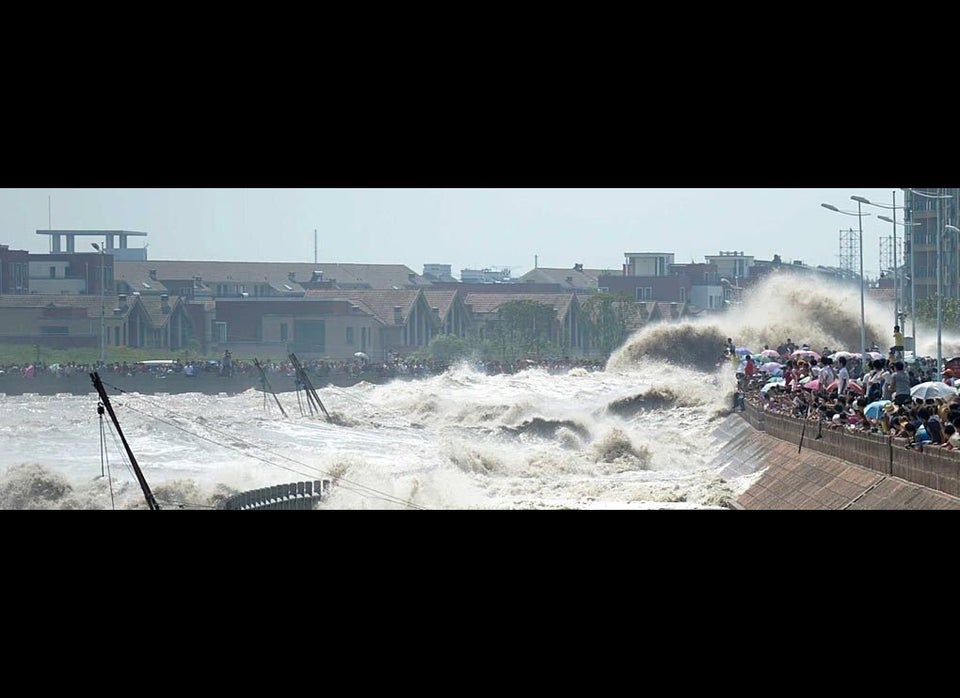 China River
Related
Popular in the Community