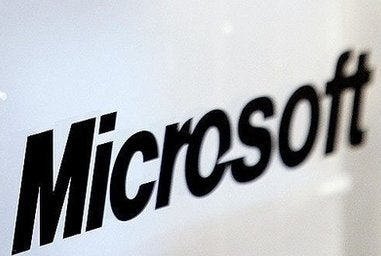 Here, at the grand ballroom of the China World Hotel in Beijing, the chairman of Microsoft China, Ya-Qin Zhang, has the podium and the audience's attention. "China is quickly emerging from a low-cost manufacturer to a high-tech innovator," he says.

Why is China becoming a lab for the world? Zhang lists Chinese government policies to foster innovation, improved intellectual property protection, strong economic growth, a huge talent pool of well-trained computer scientists and increased research and development spending.
Already, China ranks 7th in the world for the number of international patent applications -- 5456 in 2007 alone, an increase of 38% over the previous year, Zhang notes. By 2009, China's position will rise to 4th globally for new patent applications, he predicts, right after the U.S., Japan and Germany.
Enlightened venture capital investors are already looking for the "next, new thing" in Chinese tech hotspots such as Zhongguancun Software Park in Beijing. It is little wonder. Consider what the U.S. has given us in recent years -- the Segway people mover and the iPhone. These are not exactly revolutionary, life-changing breakthroughs.
Last year, venture capitalists invested $9 billion in China, a dramatic surge from only $335 million in 2002. That's not counting a fast-growing group of RMB-denominated funds -- a powerful force that will propel China's tech boom to the next level.
Chinese people have long had an innate inventive talent. They gave the world the compass, the abacus, paper, gunpowder and silks.
The modern-day Chinese entrepreneurial boom began in the late 1990s, not long after the opening of China to economic reforms. It was centered on the Internet and wireless communications -- naturally enough, since China has leads the world for Internet users (200 million) and mobile phone users (500 million). Today, this creative streak has spread to cleantech and biotech, significant areas that could impact our quality of life.
Through my research and interviews for Silicon Dragon, I've met some of China's best and brightest scientists, such as Jiang Fengyi who is creating the light of the future in Thomas Edison-like fashion. Their energy, passion and motivation are impressive. To quote Jim Breyer, a major backer of Facebook and China venture investor: "Chinese entrepreneurs make American entrepreneurs look like they need steroids."
Not that the picture is entirely rosy. Piracy is still a problem. Lack of management skills is another. But this void is narrowing as China improves its educational system to encourage original thought, not route memorization. I know first-hand from my recent visits at China's leading Tsinghua University in Beijing, where I met dozens of bright, young students from the school's international journalism and MBA classes. Far from being afraid to ask questions, the students peppered me with queries -- and in English!
Is one of these students the next Steve Jobs? Maybe. Certainly, the US is not the world's dominant center of innovation it once was. As Microsoft's Zhang noted, "Innovation is becoming more global and it's emerging from developing economies." No wonder Microsoft's largest overseas research and development center is in China.

Popular in the Community