A new kind of volcanic rock has been found on the Moon.
China's Yutu lunar rover made the discovery on a long-dead lava flow in the giant Mare Imbrium dark spot, according to a study published last Tuesday in the journal Nature Communications.
The volcanic rock known as basalt has intermediate levels of titanium, in contrast to the high or low levels found in rocks brought back by the Soviet Union Luna and U.S. Apollo missions of the '60s and '70s, reports Smithsonian Magazine.
According to the Guardian, scientists believe the finding could shed even more light on how Earth's nearest neighbor and satellite was created.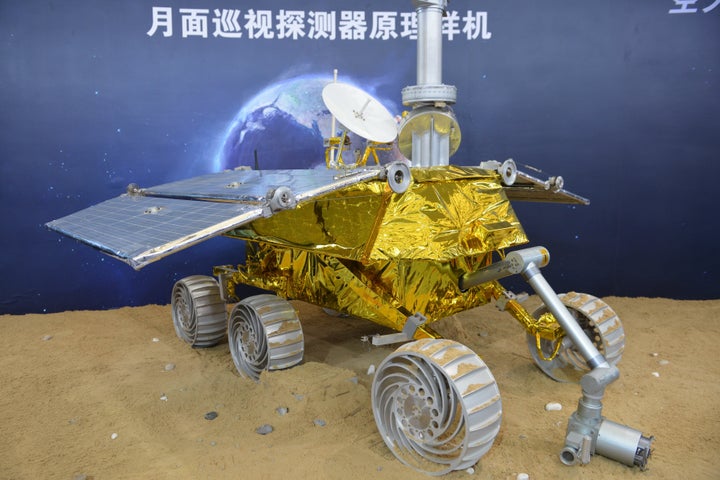 When it eventually started pinging back data, planetary scientists were pleasantly surprised. The rocks were different from what had been found before, and were rich in iron oxide and olivine.
"The diversity tells us that the Moon's upper mantle is much less uniform in composition than Earth's," Bradley Jolliff, professor of Earth and planetary sciences at Washington University in St. Louis and one of the authors of the study, said in a statement. "And correlating chemistry with age, we can see how the Moon's volcanism changed over time."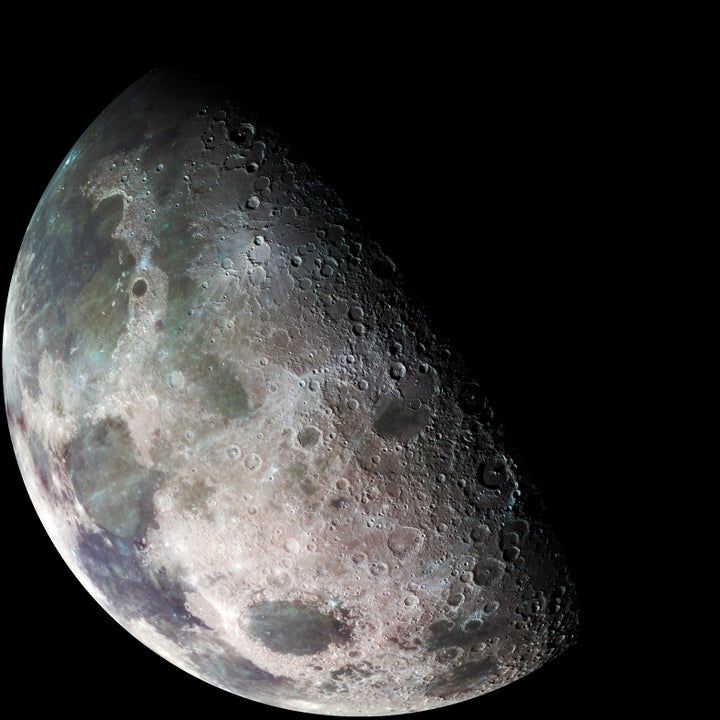 It's hoped that the discovery may help to further understanding of the Moon's origins, which are currently thought to have formed out of debris when a Mars-sized object crashed into the Earth, per the Guardian. The Moon's interior separated into a crust, mantle and core. Then, 500 million years after its formation, radioactivity inside the mantle caused volcanic eruptions, which spewed lava out onto the surface.
Rocks found during the Soviet and American missions are believed to be 3 to 4 billion years old, according to Mashable. But the Yutu's findings are estimated to be just 3 billion years old, the Daily Star reports, meaning scientists may be able to create a timeline showing when the magma from the eruptions cooled and solidified.
"We will continue our in-depth studies for these young lunar basalts," he said. "Probably in combination with other lunar datasets, lunar meteorites studies and chemical modeling methods, we can better understand the petrogenisis history of these unique young lunar basalts."
Popular in the Community