 BEIJING, July 31 (Reuters) - A Chinese newspaper apologised on Tuesday for attacking one of the country's young Olympic weightlifters for her performance at the London Games.
Zhou Jun failed to lift the starting weight in the 53-kg category on Saturday, prompting The Metropolis Times in the south-west city of Kunming to label it "the most shameful defeat for Chinese female weightlifters".
The paper, scorned by readers and commentators, issued an apology and said it lost sight of the Olympic spirit and was aware Zhou, 17, was "only a child."
"You made it to the stage, you gave it your best and you are already our hero," it said.
China's state-sponsored athletic development programmes have been successful in improving medal counts and the country won 51 golds at the 2008 Beijing Games.
The Chinese are also top of the London Games medals table after three days of competition, with nine golds.
Officials however, including the country's top diplomat State Councillor Dai Bingguo, have tried to lower expectations for more medals.
On Monday, the official Xinhua news agency said China should put less emphasis on golds.
"All competitions have victors and losers and often there is only a hundredth of a millimetre between them. Winners have applause and flowers to greet them but the losers also are worthy of our respect and concern," it said.
The win-at-all-costs mentality that hangs over many Chinese athletes has also been blamed for fuelling more unsavoury aspects of top-level sport, including doping, age-faking and corruption.
Although there is no suggestion Chinese swimmer Ye Shiwen used performance-enhancing drugs in her record-breaking gold medal display at the weekend, it aroused whispers, prompting the 16-year-old to issue a quick and firm denial that she cheated. (Reporting by Michael Martina; editing by Tony Jimenez)

Related
Before You Go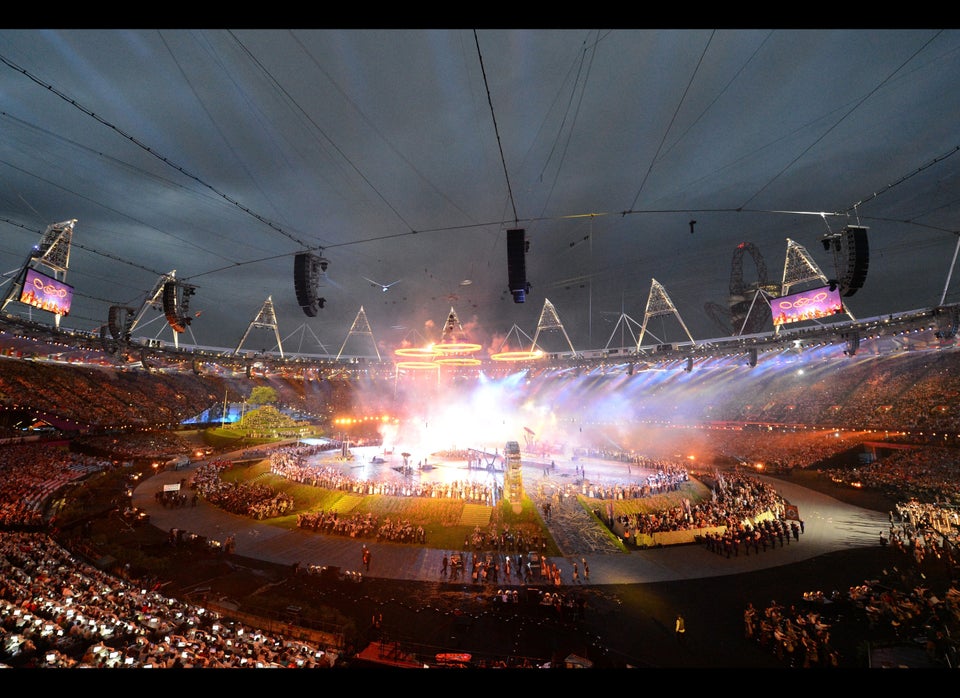 Olympic Opening Ceremony
Popular in the Community