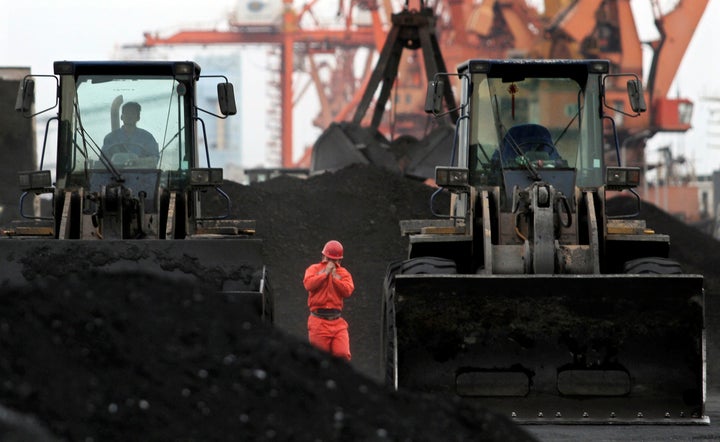 On Monday evening, Reuters reported a fleet of cargo ships from the country was returned to the North Korean city of Nampo after Chinese customs officials told trading companies to send coal shipments back. A map that the agency published shows nearly a dozen vessels leaving China in the direction of the port.
China suspended all imports of coal from North Korea on Feb. 26 to abide with a United Nations Security Council resolution meant to punish the country and its authoritarian leader, Kim Jong Un, for testing nuclear weapons and launching ballistic missiles. The resolution, passed in December, prohibits member states from importing more than $400 million of North Korean coal in 2017, an amount set so as to not have "adverse humanitarian consequences for the country's civilian population."
Coal is North Korea's biggest export and China is, by far, the product's biggest buyer. The fossil fuel accounts for 34-40 percent of the country's exports and remains a financial lifeline for the isolated dictatorship, The New York Times reports. Shortly after the suspension was announced, Pyongyang fired back at its most powerful ally.
"This country, styling itself a big power, is dancing to the tune of the US while defending its mean behavior," the North's state-run news agency said.
Chinese officials rejected that notion, saying the country was ending imports because it had nearly reached the level set by UN restrictions.
"According to our statistics, China has already approached the upper limits of coal imports from North Korea," Chinese Foreign Ministry spokesman Geng Shuang said during a news briefing in February. "So because of this, we have stopped imports of coal from North Korea with a responsible attitude."
However, analysts have cast doubt on that sentiment, saying it's unlikely China was able to import enough coal by the end of February to reach the $400 million threshold.
"Unless China has other sources of coal imports from North Korea that were not accounted for in the customs data, China unilaterally adopted punitive measures on North Korea that were not required by the UN Security Council Resolution," wrote Yun Sun, a fellow at the think tank The Stimson Center, on 38 North.
The move may signal China's annoyance with the North's continued weapons development, and rifts have grown in recent months between the two countries, particularly over the assassination of Kim Jong Un's half brother in Malaysia this year.
While China's action was met with ire from the North, the country has flouted its own promises before. In 2016, the Chinese government said it would abide by UN sanctions made that March, only to import record amounts of coal from the country the following August, citing "people's well-being."
The country has been unwilling to destabilize its neighbor, which China borders to the north. North Korea provides a vital buffer zone between China and South Korea, a long-time U.S. ally and host to American military bases.
But the North has continued to draw international condemnation over an ongoing string of missile launches. Earlier this month, the country launched a ballistic missile days before President Donald Trump was set to meet China's Xi Jinping. The move sparked a terse rebuke from the U.S.
"The United States has spoken enough about North Korea," Secretary of State Rex Tillerson said. "We have no further comment."
CLARIFICATION: Language has been amended to better reflect China's geographical relationship to North Korea.
Before You Go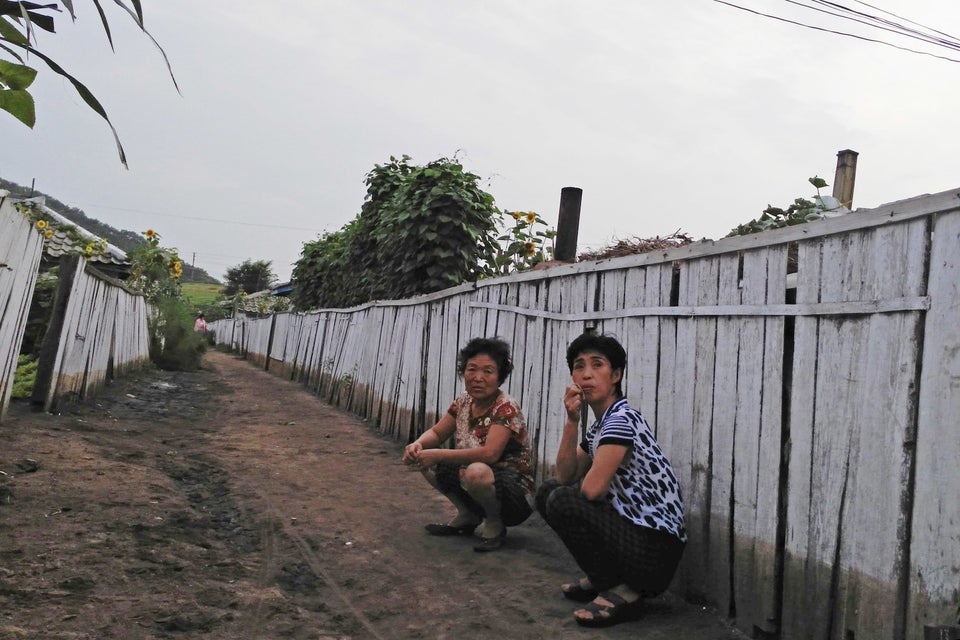 Secret Photos Show The Real North Korea
Popular in the Community