China may be about to propose a major reform to its one-child policy.
An official at China's National Health and Family Planning Commission told Xinhua news agency that the country is currently considering allowing couples to have a second child if at least one of the parents has no siblings. A Chinese economist at Bank of America calculated that such a reform would result in 9.5 million additional births per year.
"Our commission is organizing research on the size, quality, structure and distribution of the population so that we can propose plans to improve the [one-child] policy," National Health and Family Planning Commission spokesman Mao Qun'an told Xinhua.
By adjusting its family planning policies, China hopes to maintain its economic edge and hedge potential labor shortages in the future. As the Wall Street Journal notes, China's working population decreased for the first time in decades last year.
China's family planning regime has always varied significantly for different groups within the country. According to The Australian, 52.9 percent of the population, mostly rural dwellers, are allowed a second child if their first child is a girl. 1.6 percent of the population, most of them ethnic Tibetans, are exempted from the policy completely.
Since 2007, notes Xinhua, couples in most of China have been permitted a second child if both partners are only children.
Under the one-child policy, couples that have a second child without permission must pay a "social child-raising fee." The China Internet Information Center reports that in urban areas like Guangdong that fine can amount to six times the yearly income per parent.
In a recent poll conducted by Southern Metropolis Daily, 56 percent of Chinese said they wanted to have a second child. Another 28 percent said they wanted a second child but could not afford it.
Related
Before You Go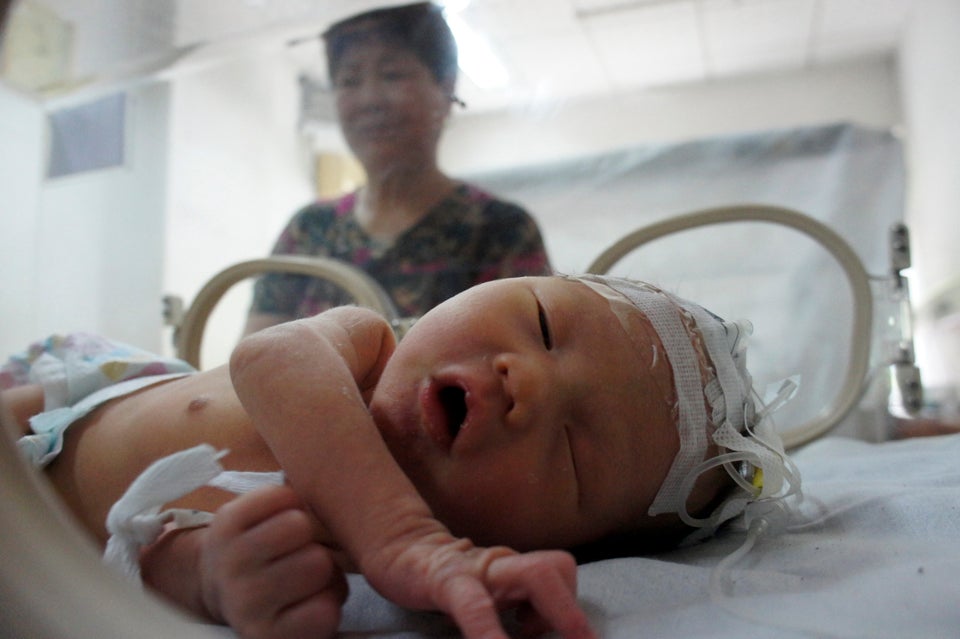 Baby 59
Popular in the Community