The battle for gay marriage in China is heating up, as scores of parents of lesbian, gay, bisexual and transgender (LGBT) residents have penned an open letter to National People's Congress delegates demanding marriage equality.
The South China Morning Post reports that the parents expressed anxieties for their LGBT children, who are excluded from numerous rights enjoyed by their heterosexual counterparts under current Chinese legislation.
The group -- identified in reports as PFLAG China (Parents and Friends of Lesbians and Gays of China) -- wrote in the letter:
"The fact that they can't legally marry puts them in a difficult situation when they try to adopt children, sign for their partners' operations, inherit assets from a deceased partner, or even buy a flat.

Is our law trying encourage homosexuals to marry heterosexuals? Won't this produce bigger social problems?"
You can view the original letter (in Chinese) here.
The letter's suggestion that China's same-sex marriage laws tries to "encourage homosexuals to marry heterosexuals" is, apparently, not without merit. A 2012 report claimed that as many as 16 million Chinese women are married to closeted gay men.
Two Beijing lesbians made headlines earlier this week after being barred from registering for a marriage license. One of the women, identified by South China Morning Post as 27-year old social worker Mayu Yu, said the rejection "once again revealed how little public support there is for gay marriages and how much work we need to do in the fight for such rights."
Earlier this month, an elderly Chinese gay couple became a viral Internet sensation both locally and abroad when they held a symbolic wedding ceremony, with one of the men donning a white wedding gown just for the occasion.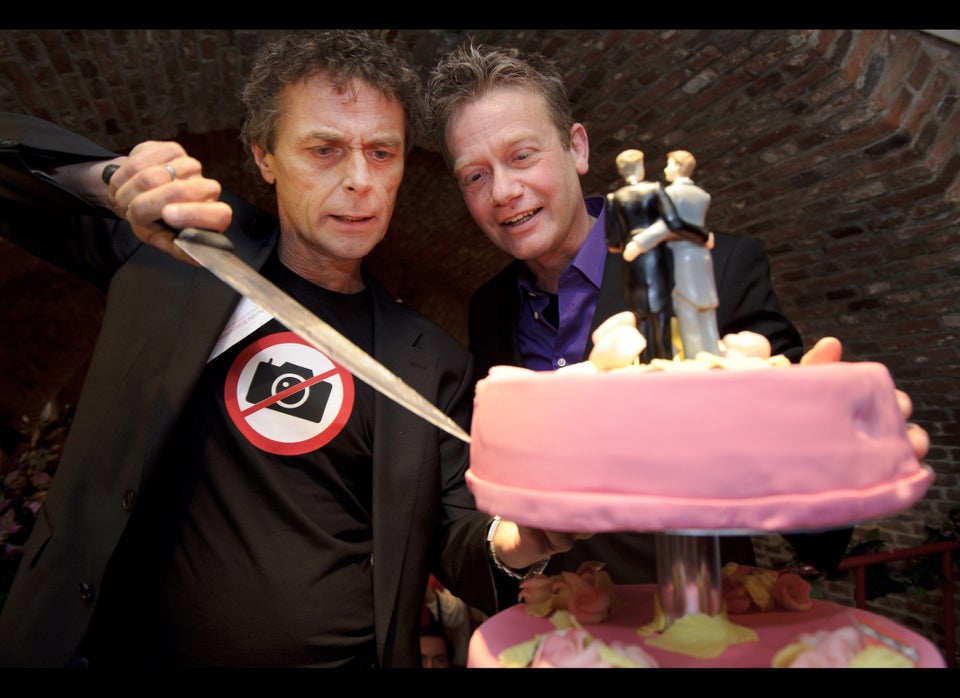 Gay Marriage Around The World