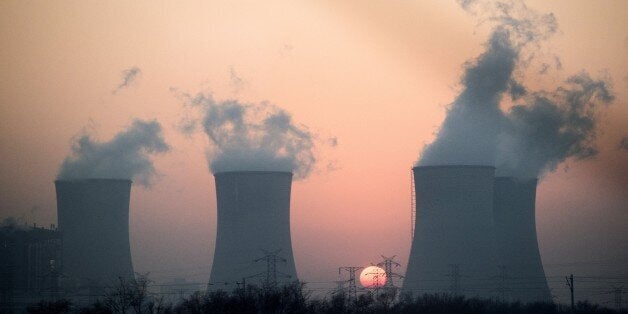 China's great coal boom is grinding to a halt, and the consequences for both the global climate and hundreds of millions of Chinese factory workers could be dramatic.
Three trends have dominated the debate over China and climate change for the past decade: China's economy will grow by double digits, the country will burn more coal every year, and global emissions will continue to climb with no end in sight. China has grown to be the world's second largest economy and the No. 1 emitter of greenhouse gases, consuming nearly as much coal as the rest of the world combined.
But preliminary data from 2014 show that China's coal production just declined 2.5 percent, the first drop since the year 2000. Analysts are now predicting what was almost unimaginable just a few years ago: China's coal use could peak and begin to decline by 2020.
That dramatic shift would put China on track to meet its treaty pledge of peaking total emissions in 2030. Falling demand for coal reflects strict new pollution controls, growing renewable energy use, and an economic shift away from coal-intensive infrastructure development.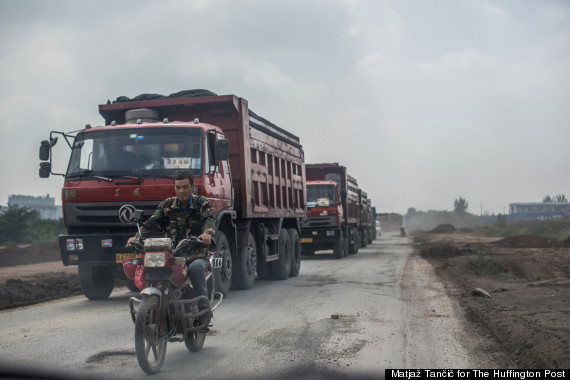 But hopes for a low-carbon economy also rest on precarious foundations. The same economic transformations that are reducing coal use -- steep declines in construction and industries like steel and concrete -- also threaten to stoke mounting social unrest, with massive factories shutting their doors and laid-off workers taking to the streets.
If those strains grow too great, the Chinese government may return to its traditional fix-all for economic woes: massive stimulus spending on infrastructure projects that put people to work but further aggravate the country's massive environmental challenges.
Liu Hongliang is native to the villages on the northern outskirts of Tangshan, and several years ago he and his wife put their savings together to open a restaurant. Surrounded on all sides by cement and steel factories, the place did brisk business feeding factory workers. But as the economic tides turned, those factories have shuttered en masse, drying up the income streams for Liu and his fellow villagers.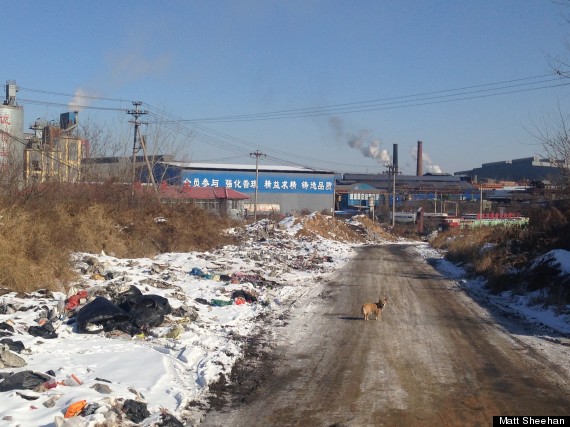 "A few years ago you'd rush to the morning market because you were worried there wouldn't be any meat left," Liu recalled. "Now there aren't any people left."
Tangshan resembles other Chinese cities in the proliferation of new shopping malls and low-end service jobs, but these shifts are outpacing many locals' ability to adapt.
"We're farmers here but we've got no land," Liu lamented. "Malls and stuff can't use people like us, and the factories are shutting down."
Most worrying to the Chinese government has been a strong rise in labor unrest, with protests over layoffs often turning into direct confrontations with local police.
The Hong Kong-based China Labour Bulletin has documented a sharp uptick in labor activism over the past year. While part of that can be attributed to better documentation of protests through social media, Geoffrey Crothall of CLB says many of the protests are driven by the wrenching economic transformations China is experiencing. Construction and coal mining have seen particularly steep increases in unrest in recent months, with disputes over unpaid wages escalating into violent confrontations.
"In many of these disputes the workers involved are getting increasingly desperate," said Crothall. "They're pushing the boundaries a bit more and that's leading to a more aggressive police response."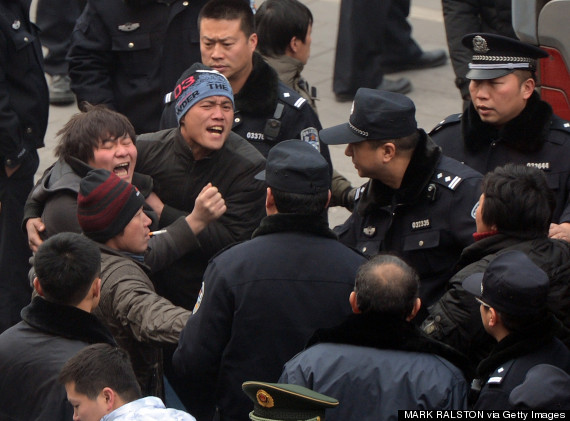 Roiling unrest from labor disputes could put the brakes on the rapid economic and environmental transformations the Chinese leadership hopes to engineer.
"Whatever structural changes there are will have to happen slowly," said Lin Boqiang, director of the China Center for Energy Economics Research. "It will not happen in one or two years, and if there's an economic slowdown the government will ... spend more money to build infrastructure. There's no other way, I believe."
But analysts tracking Chinese coal markets for Greenpeace East Asia see encouraging signs of government resolve in 2014.
"The leadership has resisted the urge to prop up growth with a new round of spending on infrastructure and industry," said Lauri Myllyvirta, a coal researcher with Greenpeace. "That is very important going forward as it indicates the government is serious about rebalancing away from the dirtiest industries and is comfortable with trading some quantity for quality in the GDP numbers."
In another hopeful sign, Chinese media recently reported that the government planned to halt all new approvals for coal-to-gas projects, a carbon- and water-intensive industry that was previously marked for rapid expansion. Those changes are rippling through the country's markets and mines, with China imposing a blanket moratorium on new coal mines in eastern regions.
Analysts see those measures playing into a constellation of new coal restrictions taking shape throughout the country. Twelve of China's 34 provinces have already pledged to rein in coal use, and the central government is now calling for caps on coal consumption in the Yangtze and Pearl River Delta, regions that together burn more coal than the entire European Union.
With those indicators all pointing in the right direction, Greenpeace is now calling for the Chinese government to codify the goal of peak coal in the years ahead.
"We are optimistic that China's coal consumption will peak before 2020, and at least hopeful that this could also be made an official target," said Myllyvirta.
Support HuffPost
The Stakes Have Never Been Higher
Related
Popular in the Community