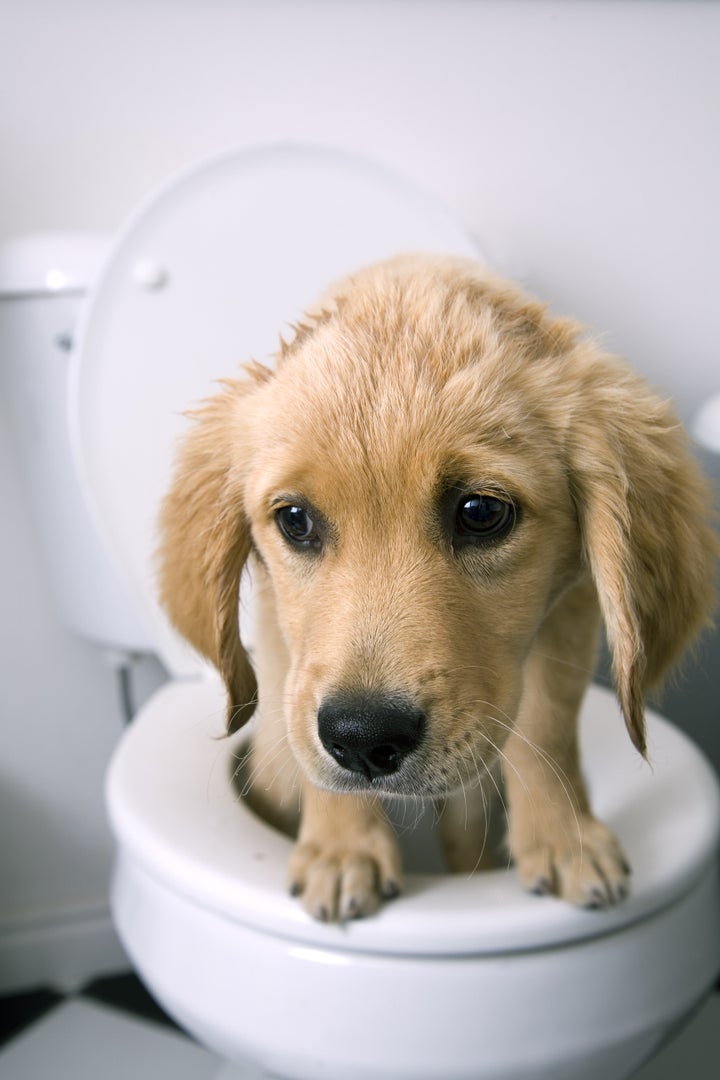 Public restrooms in China will no longer be limited to just pedestrians. As part of new civility laws to keep city streets clean, China plans to build bathrooms just for pets, according to Chinese-language news site Shenzhen Special Zone Daily.
Launched as a trial in the Luohu District of the city of Shenzhen, located in southern China's Guangdong province, the open-air pet restrooms are filled with sand and measure about 10 square feet in size. They are placed near parks and along sidewalks. According to a translation by The Huffington Post, the Shenzhen Special Zone Daily also reports that about 80 public pet toilets have been installed in the Luohu District so far, and that as many as 1,000 more may follow.
The construction of the pet restrooms is all part of Shenzhen's citywide civility laws, which will take effect on March 1. The laws, which govern public behavior and institute fines for "uncivilized" practices, smoking in a non-smoking area or spitting, are reportedly the first of their kind in China.
Under the new legislation, residents who fail to pick up their pets' excrement will be slapped with a fine worth about $80.
Popular in the Community