 BEIJING, Aug 11 (Reuters) - China plans to accelerate investment in technology to save energy and tackle the dire pollution blamed for a series of health crises that have generated widespread public anger.
The government has been increasingly alarmed by social unrest caused by environmental disasters and threats to public health, often the result of the country's breakneck industrial expansion and mass migration to new cities.
Smog over northern cities in January generated a public outcry, as did the discovery in March of thousands of rotting pig carcasses in a river that supplies Shanghai's water.
The country's cabinet, the State Council, said on Sunday that environmental protection would be elevated to a "pillar industry" that would receive government support in the form of tax breaks and subsidies.
China is already investing 2.3 trillion yuan ($375 billion) in energy savings and emissions reduction in the five years through 2015, state media have said.
The State Council said the new plan would ensure the environmental protection industry grows by 15 percent annually, generating turnover of 4.5 trillion yuan ($735 billion) by 2015.
Past efforts to build such "pillar industries" have sometimes led to vast overcapacity and trade conflicts, with China's government accused of giving an unfair advantage to local companies.
The State Council said eligible foreign-funded firms would enjoy the same benefits from the environmental protection plan as their Chinese counterparts.
It said it would accelerate research into environmentally friendly vehicles and develop technology and equipment for the control of air, water and soil pollution.
The plan suggests China is accelerating efforts to become a world leader in clean technology. It has already announced a series of steps to curb pollution and reduce carbon emissions.
The central government will direct more of its budget to fund environmental protection industries and encourage eligible companies to issue bonds, it said.
($1 = 6.1230 Chinese yuan) (Reporting by Sui-Lee Wee; editing by Tom Pfeiffer)

Related
Before You Go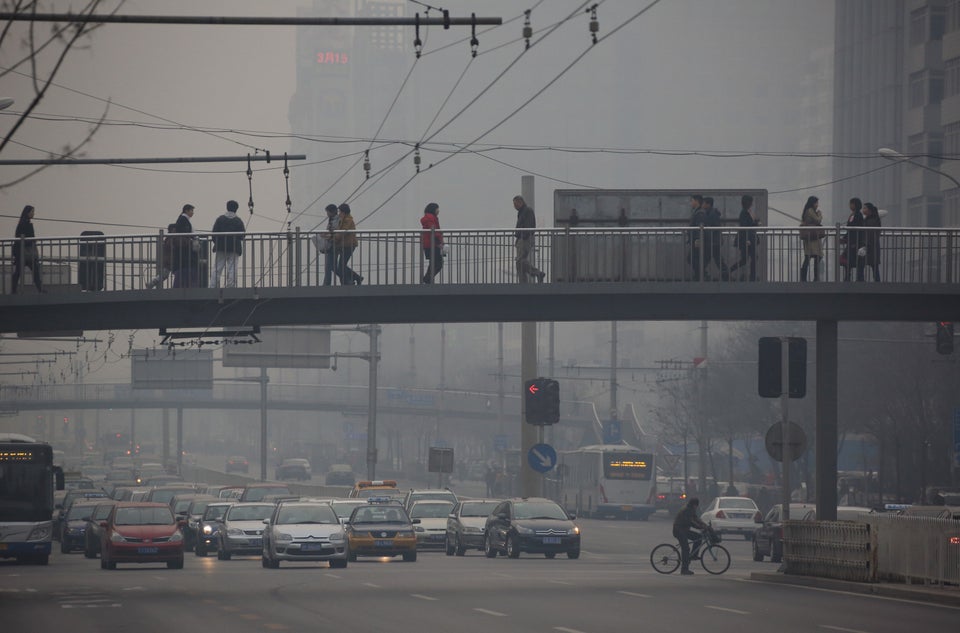 Pollution In China
Popular in the Community