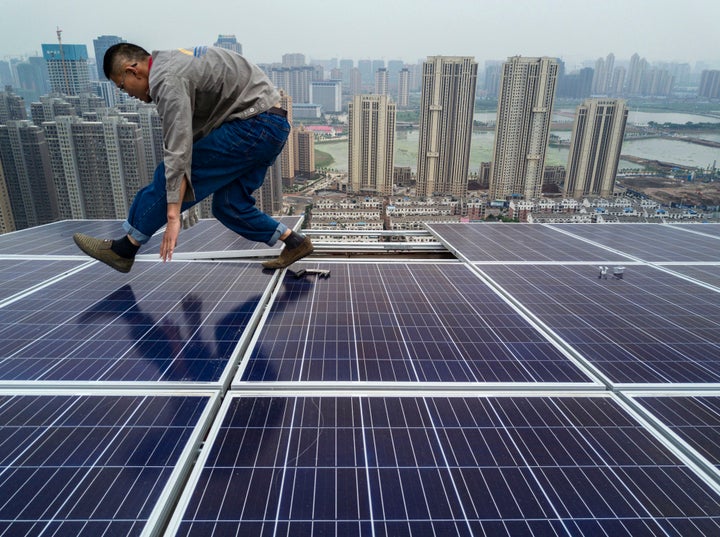 BEIJING — The speed of industrialization and modernization of a country the size of China is unprecedented in history and will inevitably bring big changes to the world, though some of the impact is hard to predict. What kind of power will China become, and what role will it play globally? How should the existing international order and world structure adjust to the new changes?
We are not familiar with discussions like this in China, but we can no longer shy away from them. The world is reexamining China, and China also needs to find its new identity. As President Xi Jinping has said, "Today, we are closer than ever to the goal of national rejuvenation (fu xing) and more confident and capable than ever to realize this goal. Our generation, having inherited this cause from our predecessors, must not only fight for today, but also carve out a better path for tomorrow." That mindset is what is now defining China.
For most people in China, the first priority for the country is to focus on its own path and follow through on the planned agenda. Over the years, at the center of China's policy has been the firm belief that "development is of overriding importance" for the country. This is true now and will remain so in the future. But as China achieved success in its early stages of development, the people's expectation for development went up. GDP growth is no longer considered the only goal; rather, higher-quality sustainable and balanced growth is being pursued. At the same time, society is demanding a more equitable distribution of wealth and improved governance. 
Currently, China's development is far from balanced, with new challenges and difficulties on the way. Therefore, it is essential that the government remains focused on promoting development and addressing the people's concerns — especially cleaning up pollution and corruption.
We are closer than ever to the goal of national rejuvenation and more confident and capable than ever to realize this goal.

Chinese President Xi Jinping
Diplomatic policy extends from domestic affairs. China's foreign policy objective is thus to cultivate a favorable and stable international environment, which will enable the country to realize its national objectives.
Secondly, there is a growing realization in China that the country needs to take more international responsibility and make a greater contribution toward world peace and development. To do so, the country and people need to prepare themselves by cultivating awareness and building capabilities as a major global player.
One of the key reasons that China has been successful over the past decades is that it has correctly identified this trend and followed through. The main trend, we still believe, favors the peaceful development of nations. Nevertheless, there are new changes in the world, and the factors affecting global trends are also changing. Due to the existence of nuclear deterrents, the major challenge to peace may not be a large-scale war among major countries. Rather, security challenges have become increasingly complex through the spread of terrorism, hybrid warfare, efforts to fight with the combination of conventional and irregular methods and cool wars of military buildups and cyber attacks.
Against this backdrop, constructing a system to manage global security has become a new challenge — it's hard to create synergy among the existing international security mechanisms, which are often already flawed. The United Nations peacekeeping mechanism is by far the best embodiment of common security interests, yet it is unable to cope with the kinds of challenges noted above. The U.S., which has the strongest defense capabilities in the world, insists that its military alliance system, both through NATO and in the Pacific, should remain the global security pillar. However, this alliance system is an exclusive circle. It is not able to accommodate or be concerned with the security interest of non-allies, much less addressing today's many international security concerns.
As a matter of fact, some of the America's strategic miscalculations, notably the war in Iraq and the overthrow of Muammar Gaddafi in Libya,  have instead aggravated security challenges in the Middle East and North Africa. Faced with a new security environment, it is imperative for both the U.S. and the newly rising countries like China to explore new paths. The recent China-U.S. diplomatic and security dialogue was a step in the right direction. Such dialogues are evidence of both countries' efforts in seeking coordination and collaboration on international security.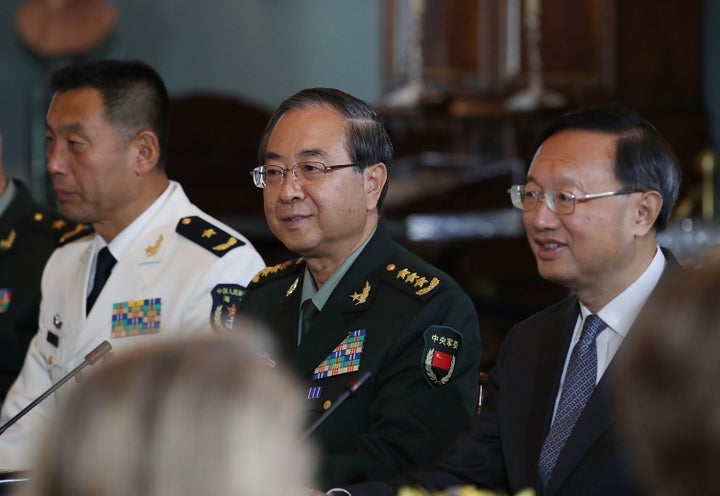 Tense adjustments
From a historical perspective, the rise of emerging powers is often accompanied by readjustments in the existing global structure. This readjustment inevitably comes with a certain type of "tension." The lesson of history is that conflicts may occur as a result of the the way rising and established powers cope with this tension. To avoid this historical trap, China must strive to build a new paradigm of peaceful development while promoting global cooperation.
Xi has proposed building a new model of international relations featuring "win-win" cooperation. He has called on nations to forge "a community with a shared destiny for mankind" through embracing a common development strategy, not least through the implementation of the Belt and Road Initiative, which would revive the old Silk Road routes and countries together across continents from the Far East through Eurasia to Africa and Europe.
These propositions and initiatives that highlight the idea of doing things together to benefit all are at the heart of Chinese philosophy on international relations. They embody China's response to a changing world. They are not just slogans or self-interested ploys, but theoretical innovations in global affairs, well-tailored to the needs of our times. Naturally, difficulties will be encountered during the implementation of such major initiatives. Inevitably, they will have to be revised and improved along the way as unforeseen challenges arise.
China is well aware that as it takes on more global responsibilities, its initiatives must abide the sensitivities of others who will be affected.
Thirdly, China needs to constantly improve the way it interacts with the rest of the world. The late Lee Kuan Yew, Singapore's visionary founding father, foresaw that small and medium-sized countries, particularly in Asia, would one day face "the biggest player in the history of the world" as China developed into a major power.
In recent years, our neighbors and other countries have been watching China's policies and actions closely. China is well aware that as it takes on more global responsibilities, its initiatives must take into account the sensitivities of others who will be affected. We must be aware of how they feel and react to us, and promote mutual understanding.
When a country grows strong, it should be capable of understanding and maintaining good communication with the international community at all levels. To this end, we must review and improve our capabilities in diplomacy, international law, public opinion and economic development to prepare the country and people for more active participation in international affairs and global governance. I believe that in such a fast-changing era, it is imperative that China stays modest and prudent, always open to listening and learning from others.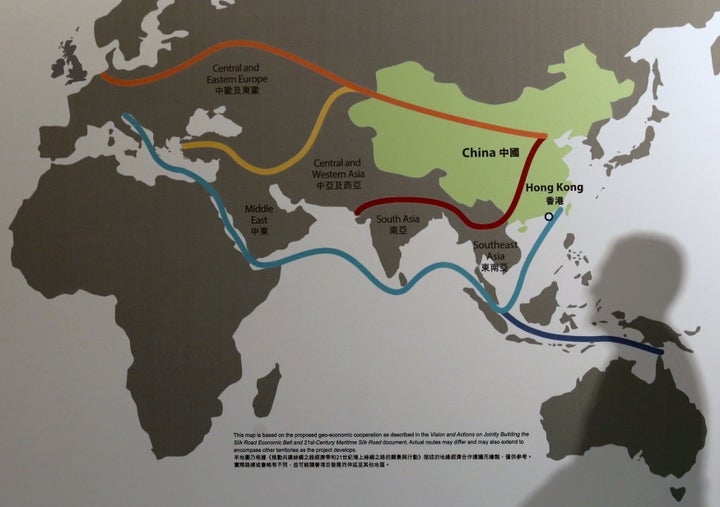 When interests collide
When China's interests run up against those of other countries, how should it decide what to do? We need to draw a clear line to make sure that China's sovereign interests are well protected. On issues of common or shared interest, the approach of win-win cooperation is needed. But when established powers try to impose on others, how China manages the unavoidable consequences will be the test of our new approach.
When established powers try to impose on others, how China manages the unavoidable consequences will be the test of our new approach.
Above all, we need to avoid falling into the old trap of ratcheting up confrontation, and instead patiently and persistently explain our views and moves to make it clear to the international community that we pose no threat beyond our own defense. History judges the success of a country not only on how it exercises power for its own ends but also on how it has promoted the common good.
China is not only new to its global role; it has proposed a departure from how great powers have operated in the past that we believe is best suited to today's highly interdependent world. We will have to accumulate experience along the way, learning from our mistakes as well as our successes. It is up to us to prove by our actions that our own dream of rejuvenation is compatible — a shared destiny — with others trying in turn to realize their own dreams.
Calling all HuffPost superfans!
Sign up for membership to become a founding member and help shape HuffPost's next chapter
BEFORE YOU GO
PHOTO GALLERY
Take A Look At Beautiful Photos Of China From Above