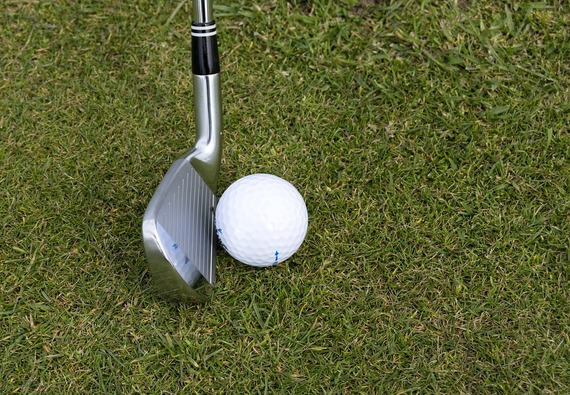 Beijing has a complicated history with the sport of golf. That is what makes the accomplishment of Chinese amateur golfer and University of Southern California-bound Jin Cheng so special.
Last year, Jin won the Asia Pacific Amateur Championship after the final round was canceled due to inclement weather, therein propelling him now at age 18 to become the second Chinese player to compete at the prestigious Masters golf tournament in Augusta, Georgia earlier this month.
In an interview with Xinhua on the eve of the golf tournament played recently at Augusta National golf club, Jin said playing at the famous event 'was like a dream come true.'
Jin might have achieved this dream, but other Chinese golfers playing in the sport - young and old - might not be so fortunate.
Beijing has cracked down on building golf courses and those who play the sport - two key elements necessary to growing the sport's fan base in the world's most populous country. The Chinese government, citing a need to rein in a fluctuating real-estate market, issued a decade-long moratorium in 2004 on building golf courses. But such an act did not curb the building of courses. The number of golf courses increased from 176 in 2004 to an estimated 1,000 in 2014 due to a workaround where construction companies began referring to new courses as 'sport parks'.
Chinese President Xi Jinping also extended his hardline approach against corruption by targeting golf-playing members of the Chinese Communist Party. In 2015, China's Communist Party, according to a BBC report, issued an edict carrying extreme consequences against CCP members who partake in golf. It prohibited CCP members from '[o]btaining, holding or using membership cards for gyms, clubs, golf clubs, or various other types of consumer cards, or entering private clubs.' Party members could face expulsion if caught violating the law, effectively banning 88 million Chinese from playing the sport. On Thursday, the CCP lifted the ban therein allowing its members to play only if they personally pay for it. How many CCP members actually play golf though is debatable given fluid data on the number of Chinese golfers. Numbers would likely be low given one research firm's 2013 estimate that 1.1 million people in all of China played golf.
'[The] [t]ruth is,' wrote Dan Washburn, Chief Content Officer at the Asia Society and author of The Forbidden Game: Golf and the Chinese Dream, 'most Chinese probably have no idea what golf is. They can't afford to.'
While many Chinese simply cannot afford to play golf due to heavy financial cost or other reasons, it has not stopped Professional Golfers Association (PGA) Tour events- the world's premier golf league- and Women's LPGA Tour events from being played in mainland China and even launching a PGA Tour China satellite tour sanctioned by the Chinese Golf Association. Players on this tour can 'win' their way to the Web.com tour, a U.S.-based 'minor league' golf tour.
While China has produced tremendous golf talent in Jin and Guan Tianlang, the youngest player to make the cut at the Masters in 2013 at age 14, the government continues to have a love-hate relationship with the game of golf. On one hand, Beijing relishes the financial gains and tourism benefits from golf tournaments while simultaneously prohibiting many Chinese from playing the sport for political reasons.
REAL LIFE. REAL NEWS. REAL VOICES.
Help us tell more of the stories that matter from voices that too often remain unheard.