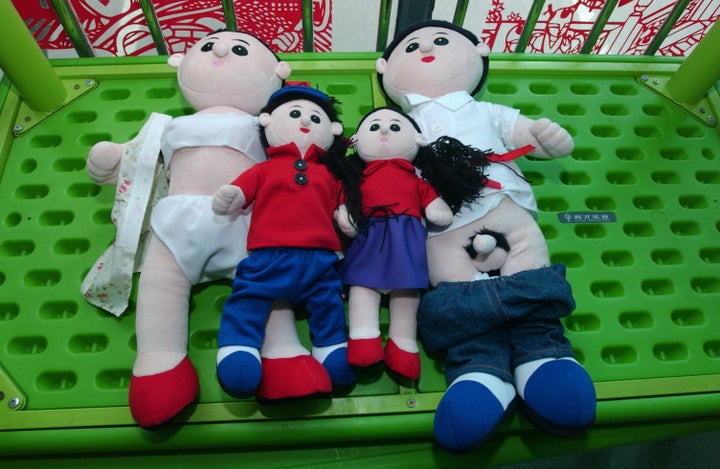 Now this is one way to teach sex ed.
According to ImagineChina, the agency that provided the images to HuffPost, the photos are from Yaolan Kindergarten, a school in Zhengzhou, the capital city of Henan province in central China. The pictures were taken in April.
POTENTIALLY UNSETTLING PHOTOS BELOW
The dolls have, naturally, drawn criticism from some parents. "I am worried that it's not good for the kids to know sexual knowledge so early," one parent said, according to Shanghai Daily.
The Associated Press reports that a 2009 study found that while two-thirds of adolescents and young adults in China "had very limited levels of sexual reproductive health knowledge," they were also open to premarital sex.
The survey found 22 percent had had sex before; of those, more than 50 percent used no contraception during their first sexual encounter. A 2009 survey of American high schoolers by the U.S. Centers for Disease Control found 46 percent of students had had sex and 85 percent used contraceptives during their most recent sexual activity.
According to China Daily, a state-run newspaper, almost two-thirds of abortions performed annually are on women between the ages of 20 and 29, most of whom are unmarried.
In August, the country announced an experimental -- and controversial -- sexual education program in 18 primary schools in Beijing, China Daily reports. Beginning this term, students as young as six years old will be taught about sexuality from "Growing Steps," a textbook that features graphical depictions and descriptions of sex.
Do you think these dolls are effective for teaching sexual education to children? Are the children too young? Take a look at the slideshow below and let us know in the comments. You can also vote in the poll following the images.
LOOK: Dolls used to teach sex ed: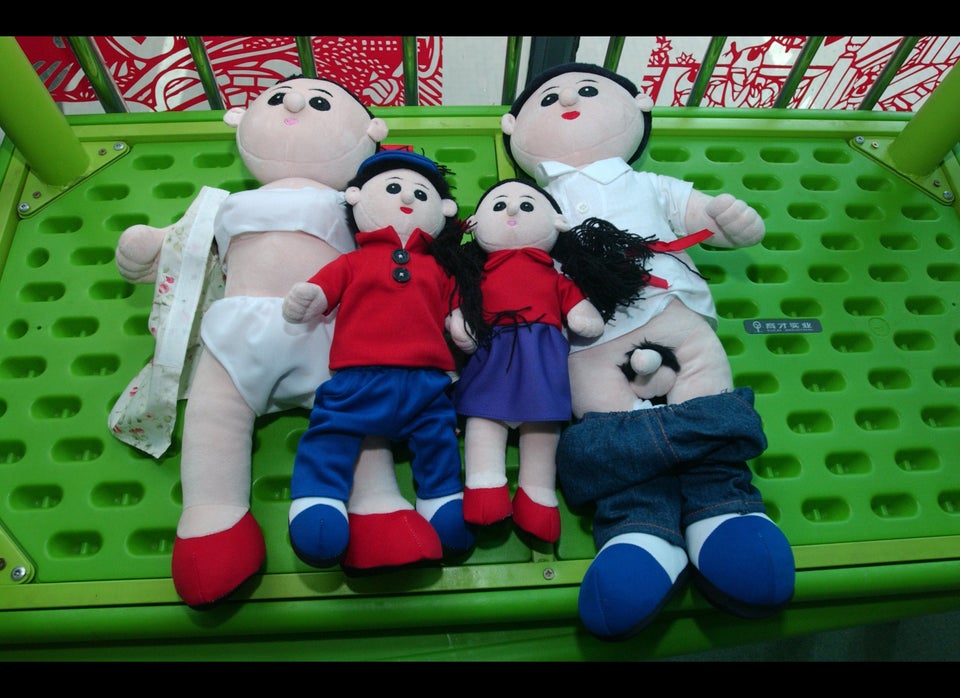 Related
Popular in the Community