But now as photos of the orgy begin to emerge on U.S. websites, the question on everyone's lips is: "Are these the most awkward sex photos ever?"
In this relatively chaste photo of five of the participants, three men (apparently naked) pose behind two women dressed in black camisoles: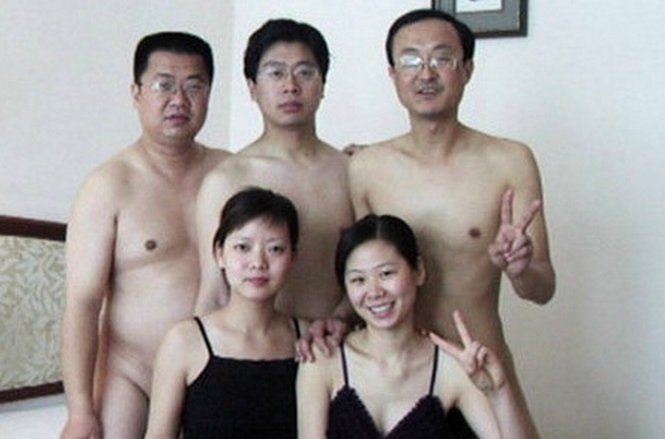 (Photo Credit: Baidu)
"[These photos] may just be the cheesiest in the history of online scandals," wrote the Atlantic Wire in response to the group's perplexing portrait.
The group went on to take more than 100 pictures -- most of them explicitly pornographic. Yet as the Atlantic Wire notes, there are still a few "friendly v-for-victory hand signs and cheesy grins thrown in" the mix.
The batch of photos, which allegedly features several participants during a hotel "sex party" in 2007, was leaked online and quickly went viral across the Chinese Internet last week.
According to the New Yorker, two government officials have been implicated as participants in the orgy.
Wang Yu, a deputy secretary of the Youth League Committee of Hefei University in Anhui province, has reportedly admitted that he and his wife are two of the people photographed, China Daily reports. The couple has since been kicked out of the Communist Party and fired from their jobs.
Wang also said he "regretted his behavior" and insisted that the other two men in the photographs are not government officials, the New Yorker notes.
However, Wang Minsheng, the Communist Party secretary of Lujiang county in Anhui province, has also been implicated as a participant. The high-ranking official is said to bear a striking resemblance to one of the men in the photographs, though he's vehemently denied these accusations.
Government authorities were quick to quash any allegations of party member involvement after the photos were leaked.
The New Yorker writes that government censors have been attempting to suppress discussions surrounding the scandal. The State Council Information Office has reportedly sent out an advisory to Chinese news and discussion forums, which states that "all websites must stop following and hyping the so-called 'Lujiang Indecent Photos Incident.'"
Related
Before You Go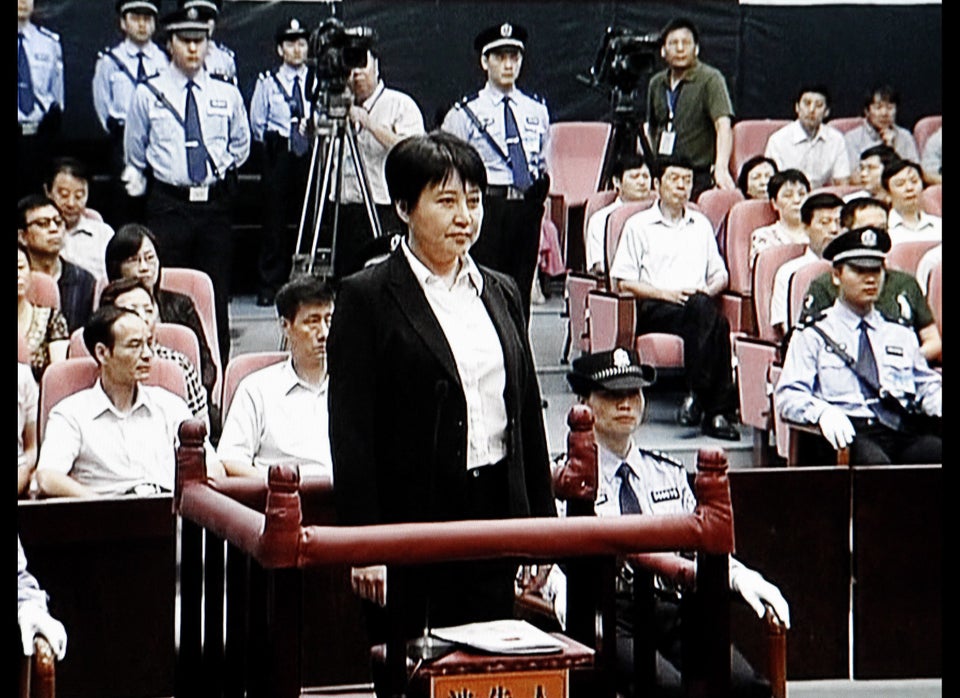 China's Murder Scandal Of The Decade
Popular in the Community