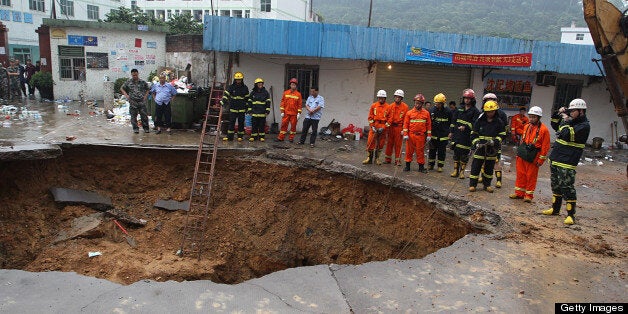 Five people died when a 10 metre (33 feet) wide sinkhole opened up at the gates of an industrial estate in Shenzhen, the southern Chinese boom town neighbouring Hong Kong, local authorities said Tuesday.
The Shenzhen Longgang district government said on its verified page on Sina Weibo, China's version of Twitter, that five people had died and added that it was investigating the incident.
The sinkhole formed just outside the Huamao Industrial Park in Shenzhen on Monday evening, at a time when many factory workers would have been changing shifts, according to the website of Beijing-based newspaper the Guangming Daily.
The state-run Shanghai Daily newspaper said that rescuers saved one man.
Reports said it was unclear how many people had fallen into the hole in total, but the search was continuing on Tuesday.
Sinkholes in China are often blamed on construction works and the country's rapid pace of development.
Surveillance cameras in March captured images of a security guard being swallowed by a sinkhole, also in Shenzhen.
Two months ago a man was killed when his bedroom was swallowed by a eight metre (25 feet) sinkhole in Florida, in the US.
Copyright (2013) AFP. All rights reserved.
Before You Go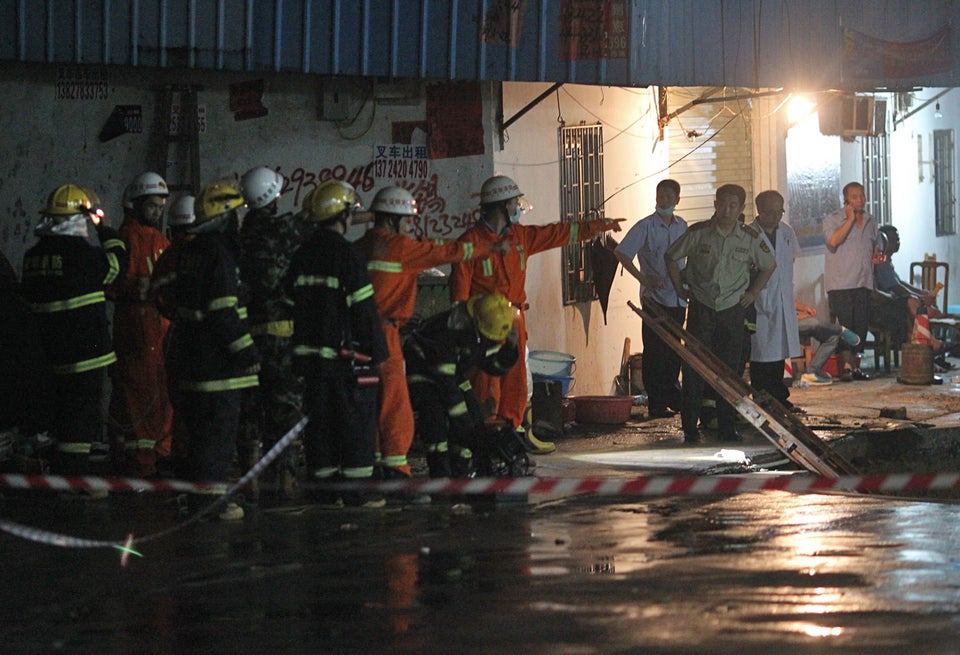 Shenzhen Sinkhole
Popular in the Community