WULING SHANZHUANG, China -- It's 11 a.m. on a smoggy Friday in Beijing, and a busload of computer programmers is abuzz with chatter about smartwatches. The Apple Watch is set to go on sale in four hours, and the most popular models will be sold out within minutes.
But that's not what has this group excited. The bus is carrying employees of Beijing-based startup Mobvoi to a 24-hour smartwatch "hackathon" in a scenic village outside the city. The goal for the day and night ahead is simple: build the apps for Mobvoi's own smartwatch operating system, Ticwear, which the company hopes can rival Apple and Google's efforts in defining what a smartwatch does here in China.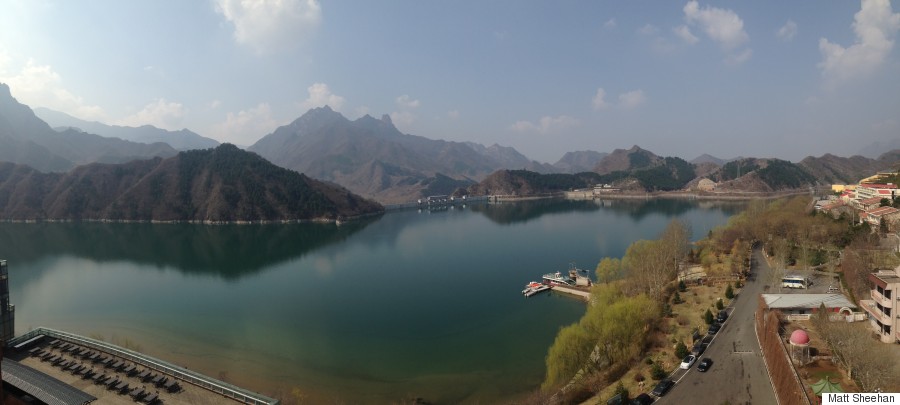 That's a daunting task for any startup, but one made easier by the background of Mobvoi's founders and the complex geopolitics of tech today. Resumes for Mobvoi's top brass read like a cross section of the best in U.S. education and innovation: Google Translate, Harvard Business School, Microsoft, Stanford-affiliated research labs, and so on. Giving another boost to Ticwear's prospects is the fact that the operating system's main Android competitor, Google's Android Wear, remains effectively blocked in China.
The Chinese government blocks access to many U.S. tech juggernauts -- Google, Facebook, Twitter and many media outlets -- which has created breathing room for homegrown Chinese tech brands to dominate their country's markets. Android Wear's unavailability has helped open up the market for wearable operating systems, and companies like Mobvoi and Chinese search giant Baidu are taking their best shot at it.
But beyond the U.S. and China's tug of war over market access, the flow of tech talent between Silicon Valley and China continues to grow stronger.
China's largest tech companies have rushed to open new research labs in the Bay Area, hoping to capitalize on the overflow of young computer science grads. Meanwhile, the tidal wave of Chinese students filing into American universities has generated an equally important undertow: ambitious Chinese students who are returning home with a U.S. diploma, work experience in Silicon Valley and the desire to make a mark in China's emerging startup scene.
Several of those returnees are on this bus winding its way into the mountains northeast of Beijing. As the bus emerges from the Beijing smog, the talk is of smartwatch operating systems, Chinese dialects and one programmer's favorite food, stinky tofu. Whenever the conversation turns to technology or business, Chinese sentences are suddenly peppered with English phrases: "actionable path," "backend," "high quality," "why not?"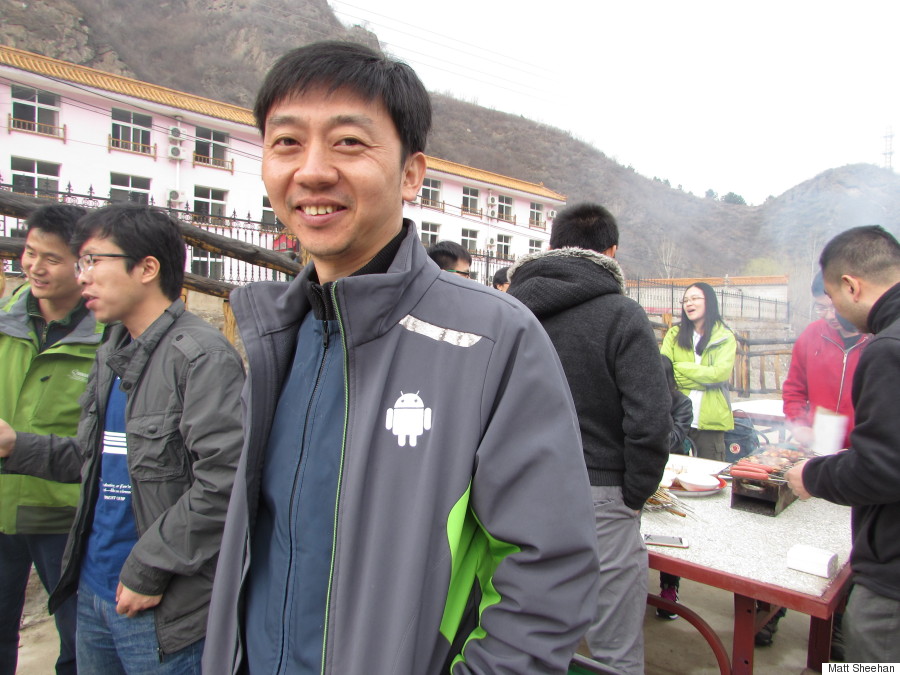 Sitting at the front of the bus are Zhifei Li and Xin Lei, the CEO and CTO of Mobvoi. After earning doctorates from U.S. universities, both Li and Lei began working at Google on the same day in 2010, conducting research in machine translation and natural language processing. Li was a rising talent in Google's translation team, but returned to China to found Mobvoi in late 2012. Eighteen months later, Lei joined the company as Chief Technology Officer.
"I'm Chinese, so I wanted to do a startup that had influence in China," Li told The WorldPost. "Doing a startup requires raising money, building a team, doing public relations, knowing your customer. All of those things are really difficult for foreigners in the U.S. Language is one of the biggest problems, but also culture and that connection."
Mobvoi created voice search tools for mandarin Chinese, including an app similar to Apple's Siri (Chumen Wenwen) and applications for Google Glass. As smartwatches take center stage in the world of wearable tech, Mobvoi is applying its expertise to the new field. Having debuted the Ticwear operating system last December, the company is on a mission to populate it with smartwatch apps that make it attractive to users.
That's the goal for the hackathon ahead, but as Mobvoi employees file off the bus, it's time first for a Chinese-style icebreaker: massage trains. Programmers and PR reps array themselves in rows and proceed to squeeze the shoulders, pound the back and gently rub the earlobes of the person in front of them.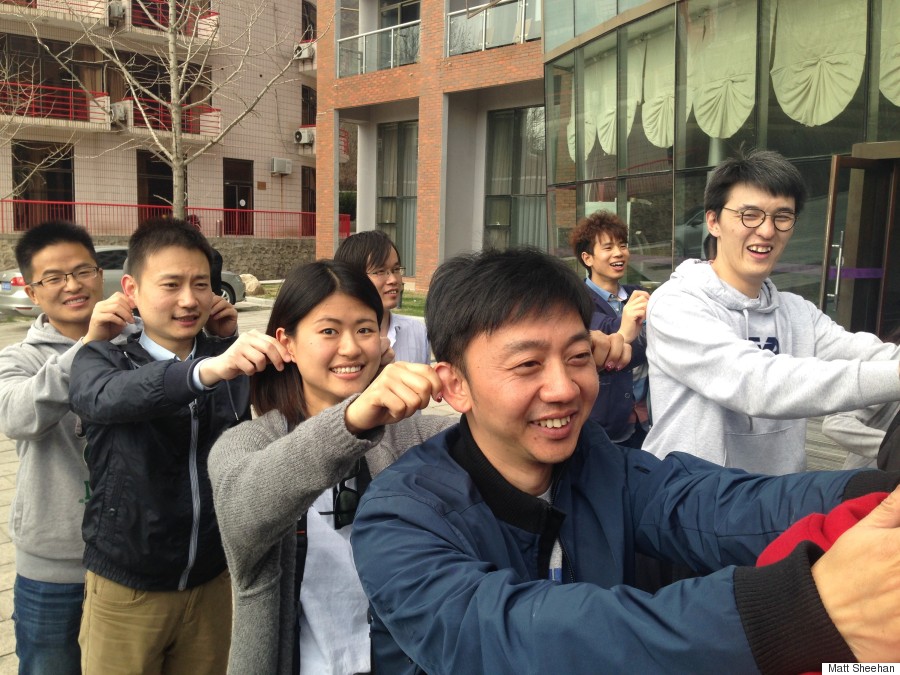 Once the massages and an introductory lecture are finished, teams of three to five employees break off to begin the all-night coding marathons that will birth their apps. The hackathon is being held at a gorgeous lakeside hotel surrounded by mountains, prompting one engineer to grumble. "Such a nice hotel, such a nice room and we can't even sleep in it."
In China and the U.S., engineers and users are still exploring what exactly a smartwatch is good for. Is it a smartphone on your wrist? Or just a more advanced Fitbit to monitor your health?
The Mobvoi teams reflect that ambiguity: While some go for straightforward push notification alerts ("Tell me when the Beijing air pollution index goes above 150"), other groups have the watch extract and analyze key information from the user's body movements and phone calls.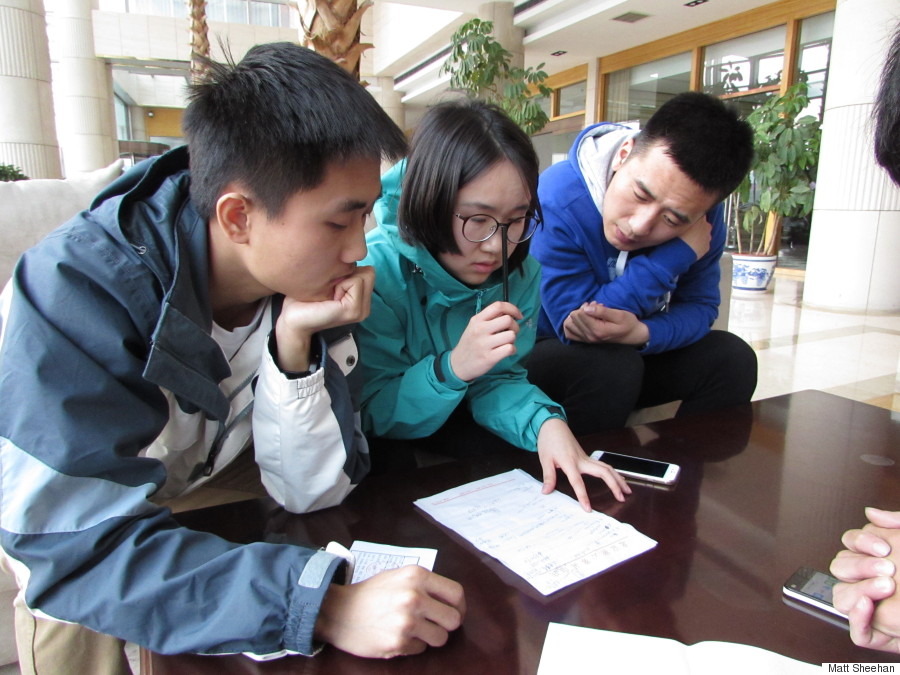 At 3 p.m. Beijing time, the Apple Watch officially goes on sale, and Mobvoi co-founder Yuanyuan Li (no relation to Zhifei Li) quickly purchases two mid-range models for the company.
"Wow. Only that gaudy gold version is sold out in China?" she says in disbelief while scanning the Apple website. "That's kind of terrifying."
Yuanyuan met co-founder Zhifei while both were studying near Washington, D.C., and she's run the business side of the company since returning to Shanghai in 2012. Each of Mobvoi's overseas returnees had their own reason for coming back to China: Some went to the U.S. to build skills for a long-planned return, while others slowly came to feel that subtle cultural gaps were holding them back.
Mobvoi product manager Yili Lin graduated from prestigious Tsinghua University and worked at Volkswagen before heading to Harvard Business School. Despite speaking nearly unaccented English, Lin says that disconnects on the trivia of everyday life -- the TV shows you watched growing up, the reputation of someone's hometown -- created a distance between Chinese and Americans that mattered in startup and business environments. At the same time, the ongoing evolution of the Chinese economy was drawing many of his Chinese-born Harvard classmates home.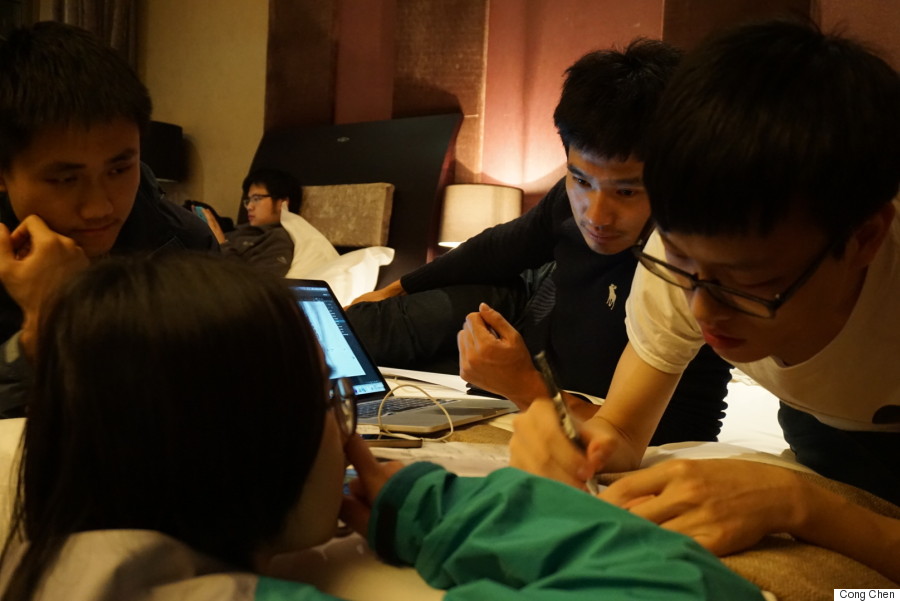 "Just a few years ago lots of stuff in China was still very primitive," Lin told The WorldPost. "Lots of businesses were not really driven by technology. … It was driven by connections, by who you know." But Lin says that has changed dramatically as China's traditional growth industries, infrastructure development and cheap manufacturing have fallen on hard times.
"Now investors love people who have a better education," Lin remarked. "That easy money, dirty money has already been saturated. Now if you're doing something new, you need to have some vision, you need to be driven by technology."
Bringing Silicon Valley experience back to China can also be a game changer when it comes to garnering the attention and funding needed to get a startup off the ground. By coming back home, many programmers immediately go from being one of the hundreds of Chinese engineers at Google headquarters, to being part of an elite core of ex-Googlers in China.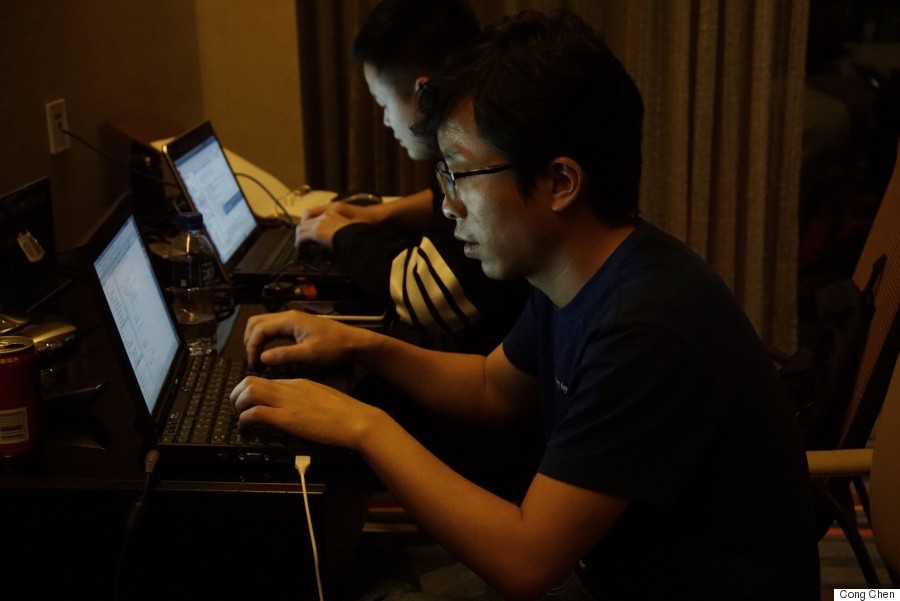 As the hackathon drags into the night, teams hole themselves up in their hotel rooms, breaking only to boil instant noodles and coffee. As the second day begins, many teams are either sleeping or working through breakfast. Late in the morning, everyone gathers in a conference room to watch presentations and demos of the day's work. The first group to present lost its key engineer to a night of drinking, and the team receives a mild scolding for its half-baked ideas about smartwatch alarms.
But the remaining eight groups all present workable mock-ups of original apps, many winning approving words from the company's founders. One of the most highly praised apps acts as a companion for PowerPoint presentations, switching slides with a special flick of the wrist while giving speakers a timer and moving outline of their talk on the watch face. Another group turned the watch faces into chameleon-like glow sticks that change color when the user dances in the dark.
After the presentations and a celebratory barbecue featuring eggplant and chicken hearts, everyone piles back onto the bus for naps and a ride back to Beijing. Nothing built overnight is quite ready for prime time, but Mobvoi CTO Xin Lei is clearly pleased with the foundations his teams were able to lay down.
"These really opened up the space for us to imagine what a smartwatch can do," said Lei.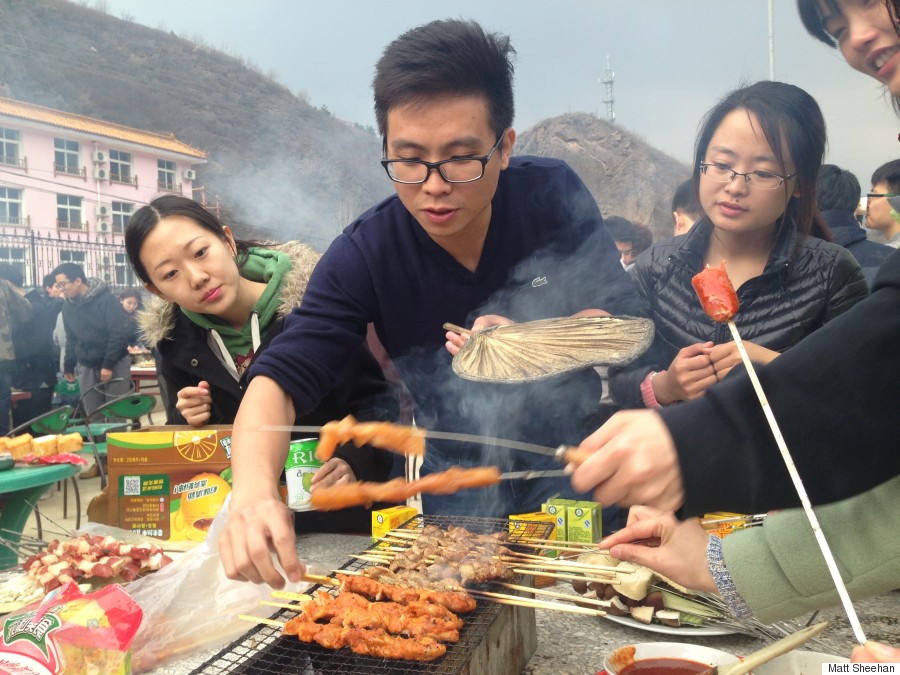 Related
Popular in the Community