China has a serious smog problem. So much so that the northern city of Harbin, home to about 11 million people, was forced to cancel classes, close down the airport and suspend certain bus routes Monday.
While visibility in the capital of the Heilongjiang province was less than 50 meters (164 feet), Harbin was not the only city in the region affected by smog. In the southeastern city of Shenyang, some 300 miles from Harbin, a heavy haze partially obscured a 75-story skyscraper from view. (Head over to The Daily Beast to see a comparison to a normal view of the landmark.)
See photos that illustrate the extent of air pollution in Harbin in the series (courtesy of Getty) below.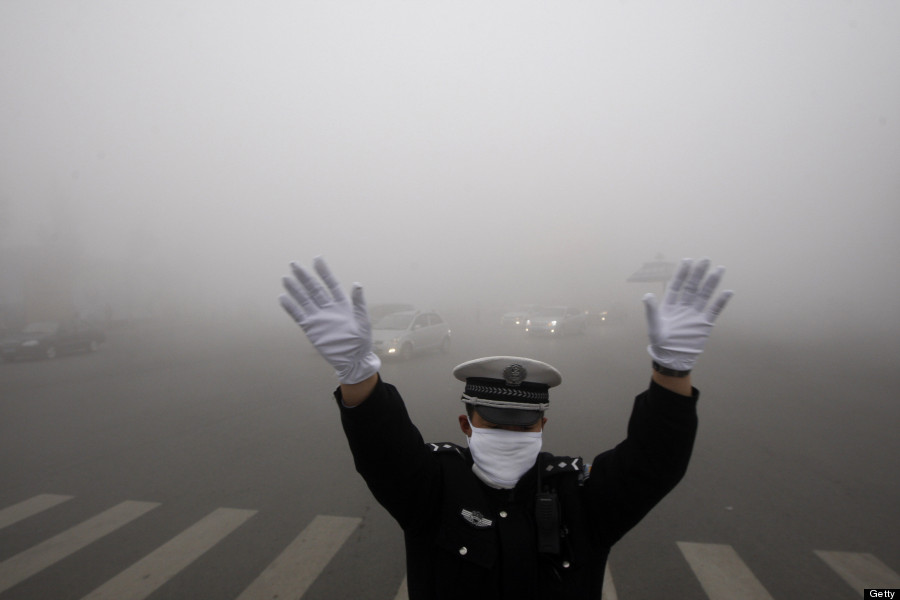 A policeman gestures as he works on a street in heavy smog in Harbin, northeast China's Heilongjiang province, on Oct. 21, 2013. (STR/AFP/Getty Images)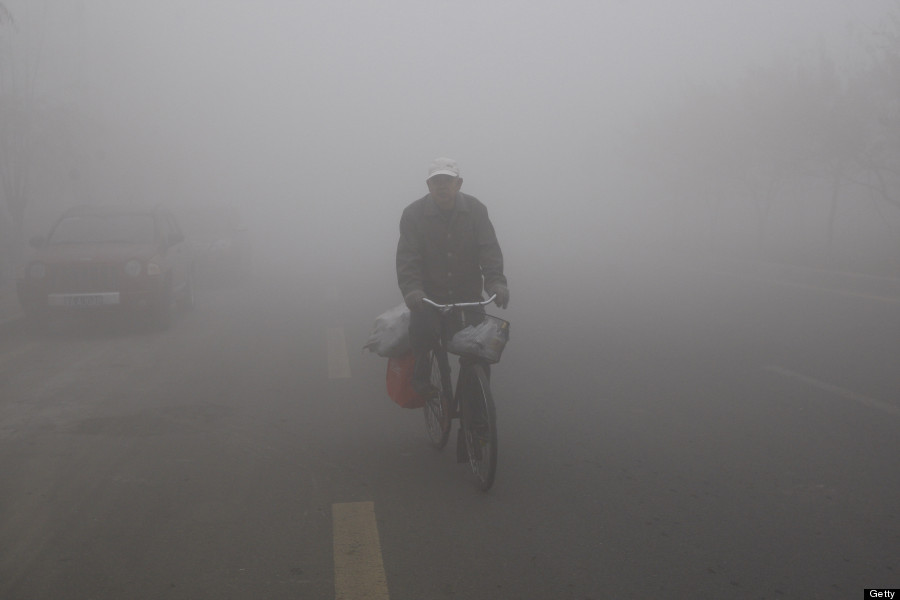 A man cycles in the smog in Harbin, northeast China's Heilongjiang province, on Oct. 21, 2013. (STR/AFP/Getty Images)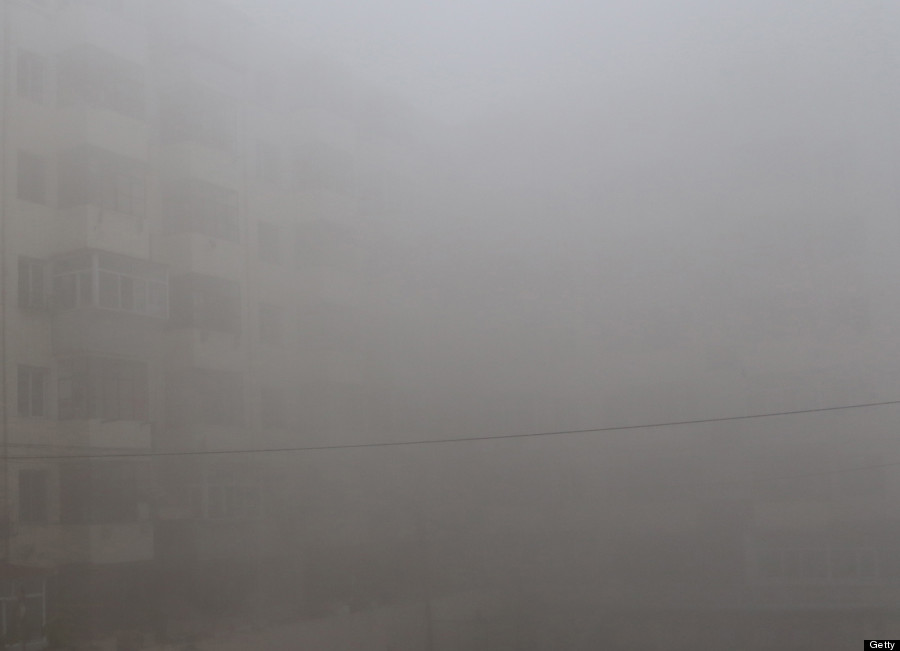 Buildings are barely visible in heavy smog in Harbin, northeast China's Heilongjiang province, on Oct. 21, 2013. (STR/AFP/Getty Images)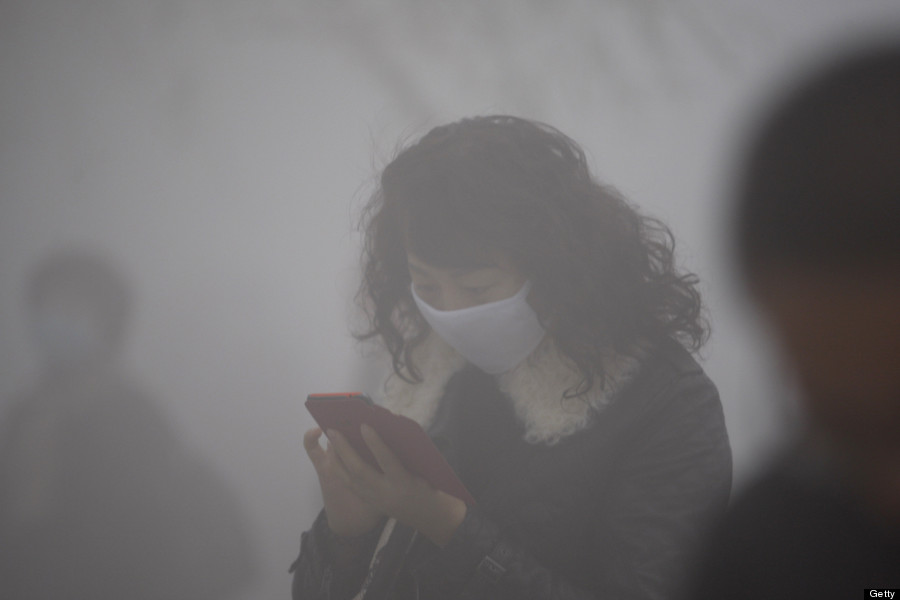 A woman wearing a mask uses her mobile phone in the smog in Harbin, northeast China's Heilongjiang province, on Oct. 21, 2013. (STR/AFP/Getty Images)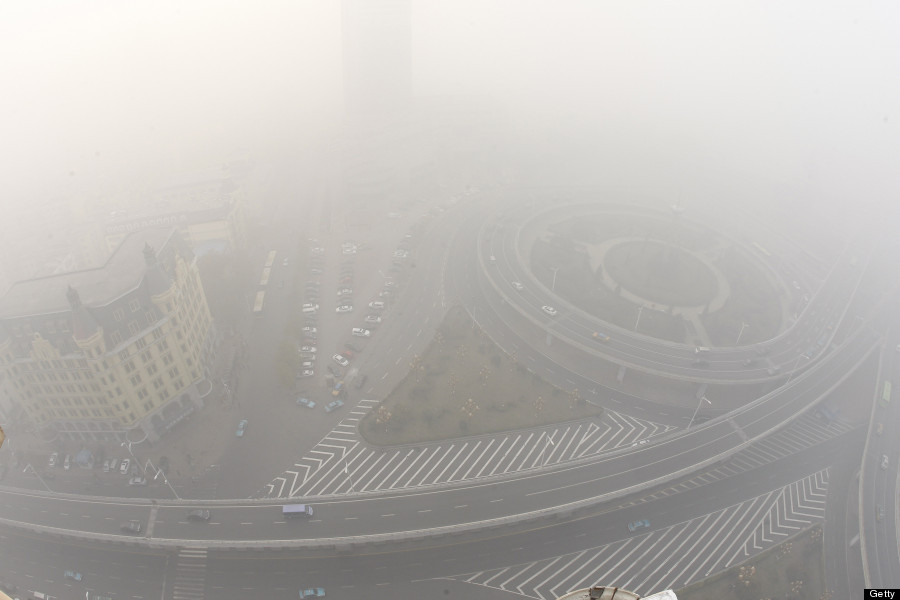 Streets and buildings are seen under heavy smog in Harbin, northeast China's Heilongjiang province, on Oct. 21, 2013. (STR/AFP/Getty Images)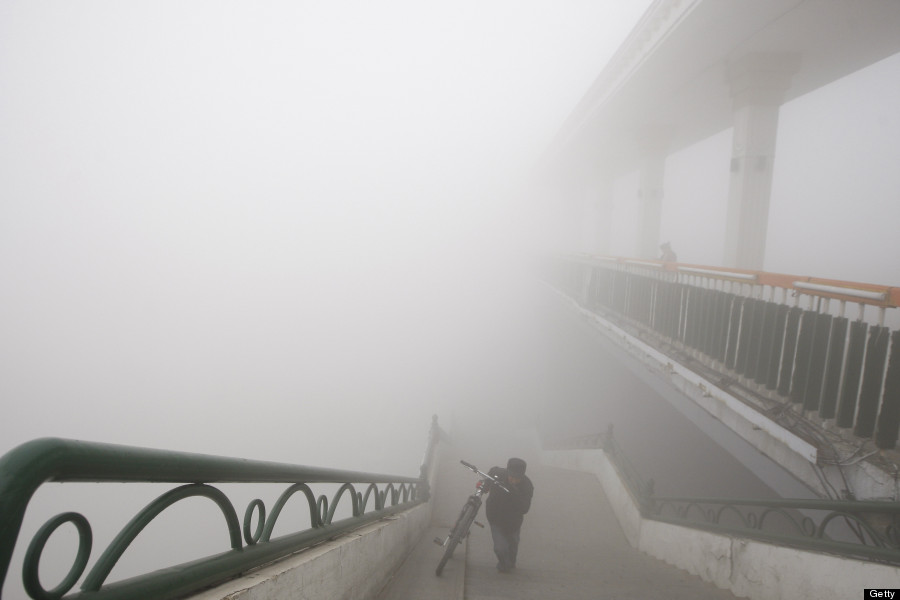 A man pushes his bike onto a bridge under heavy smog in Harbin, northeast China's Heilongjiang province, on Oct. 21, 2013. (STR/AFP/Getty Images)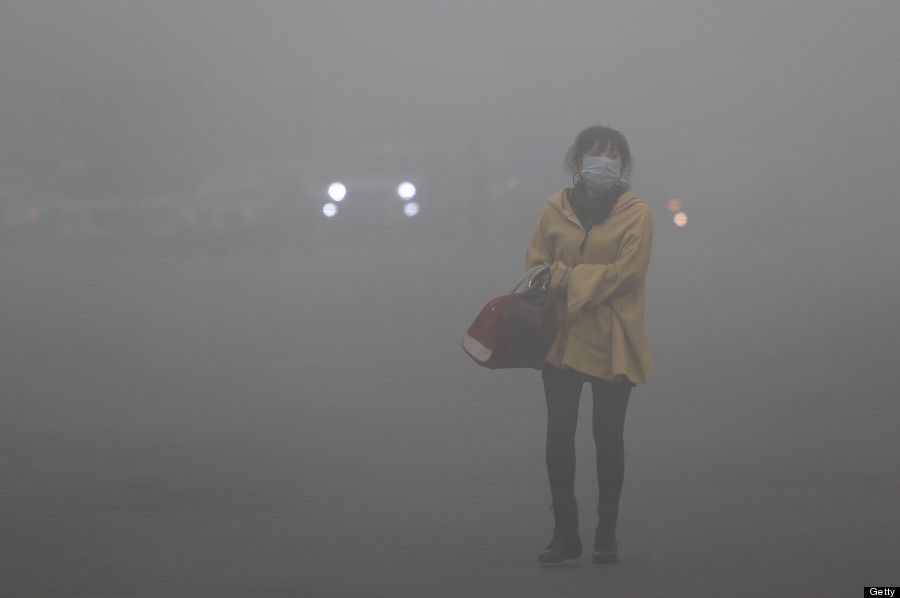 A woman wearing a face mask walks in heavy smog in Harbin, northeast China's Heilongjiang province, on Oct. 21, 2013. (STR/AFP/Getty Images)
Related
Before You Go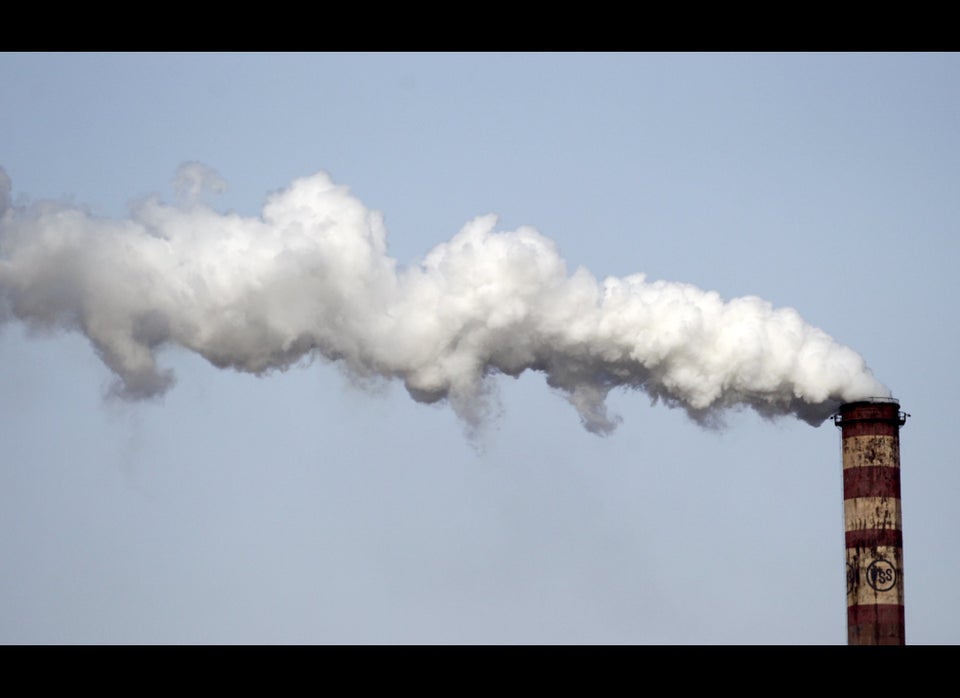 Top 10 Most Polluting Countries (2011)
Popular in the Community